Woman put glass in her food to get free meals at restaurants, charged with felony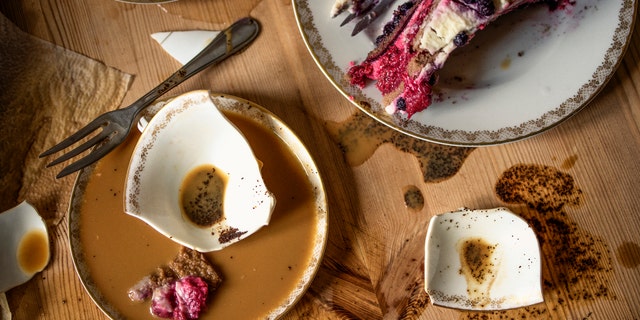 A Delray Beach, FL, woman has been accused of placing glass shards in her food to get a free meal from restaurants.
DELI FACES BACKLASH AFTER CO-OWNER CALLED LAS VEGAS SHOOTING 'COMMUNITY OUTREACH'
Kaitlyn Murphy, a 31-year-old resident was arrested earlier this week on felony defraud charges after she admitted to using glass to get out of paying for her food, a trick the woman claims to have learned from someone she knew in rehab.
Murphy confessed that she would carry glass in her purse when she went out to eat and would sprinkle it over her food. She even intentionally cut her mouth by chewing the glass to make her story more realistic.
The police reported that Murphy had visited eleven restaurants in Stuart, FL, from September 15 to September 26 – claiming to find glass in her food "after eating most of her meals," Local 10 News reports.
FOLLOW US ON FACEBOOK FOR MORE FOX LIFESTYLE NEWS
After Murphy reported the hazard, the restaurants would either eat the cost of the meal, or offer gift cards and free food.
The police were eventually tipped off about Murphy's crime spree after restaurants started describing the same woman on social media, coming into their establishments and making the same claims.
"The mistake that she made was this is a tight knit community. A lot of the restaurant owners and employees know each other," said Sgt. Michael German to WPTV.
The pressure of social media forced Murphy to turn herself in, where police found more glass shards in her purse.
In total, the police say Murphy cost restaurants hundreds of dollars in comped meals, gift cards, lost tips and lost food, as well as damaged the reputation of some servers and restaurants.
Murphy originally claimed that she did it because she couldn't afford the food, but later a manager said Murphy confessed she did it for the adrenaline rush – a high she was searching for after she had quit drugs and alcohol.
Just before her arrest, Murphy was hired to work as a server in the area.