Woman charged with battery after McDonald's bacon argument turns physical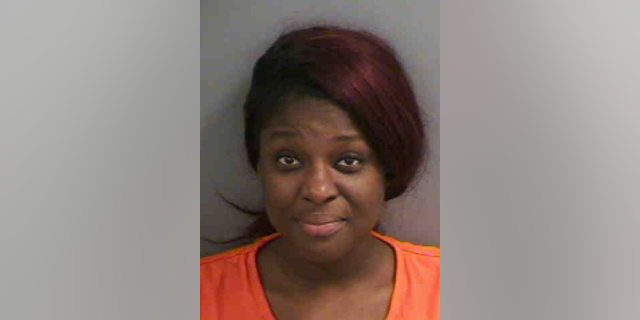 A woman was arrested and charged with misdemeanor battery following an altercation at a Florida McDonald's.
Widna St. Jean was at a Golden Gate, FL, McDonald's around 9:30 p.m. Thursday when a woman from the drive-thru came into the store to complain about the bacon on her sandwich. According to a Collier County Sheriff's Office report, the woman alleged that her sandwich did not have fresh bacon.
POLICE CATCH MCDONALD'S PRANKSTERS WHO RAN NUDE THROUGH RESTAURANT
McDonald's staff informed the woman that the bacon was fresh, but she did not believe them, instead claiming that she was a former McDonald's employee and knew it was not fresh bacon, the report continued.
The 24-year-old St. Jean said she began arguing with the woman who had come in, because St. Jean did not like the way the woman was talking to her friend who was working, KTLA 5 reports.
Eventually, the woman was given new bacon and left the McDonald's to get back into her red Nissan. St. Jean left soon after and saw the woman outside in her car, where the argument started again and then escalated.
FOLLOW US ON FACEBOOK FOR MORE FOX LIFESTYLE NEWS
St. Jean reportedly hit the woman on the side of the head and left a 2-inch scratch on the woman's forearm.
Deputies arrived on the scene after someone called about two women yelling in the parking lot.