Will the Chimichanga be Named Arizona's Official Dish?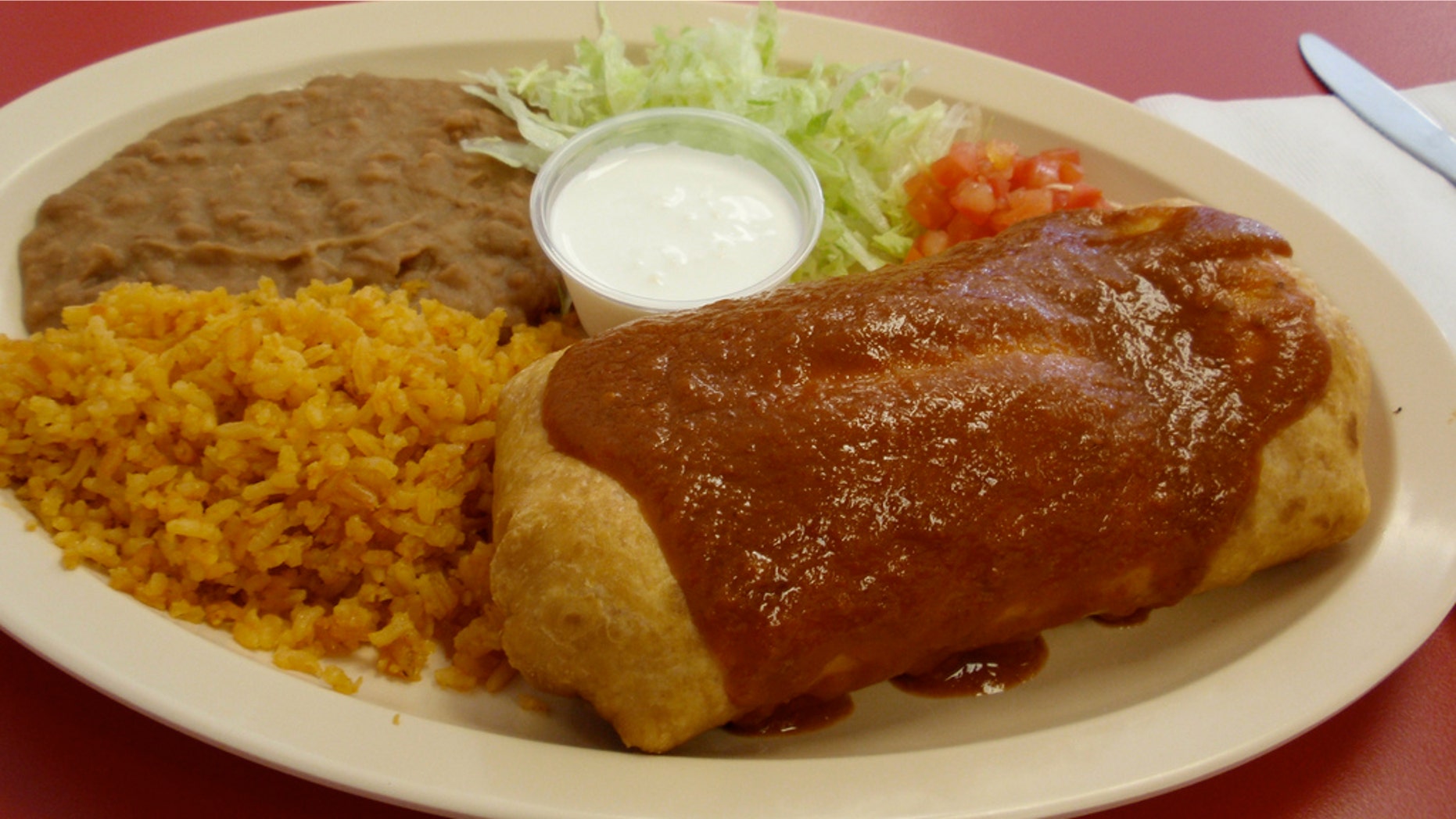 Should the deep-fried, rice-and-bean filled chimichanga be Arizona's official food?
If you ask anyone at Macayo's Mexican Kitchen, the answer is undoubtedly yes.
Along with another restaurant, the Phoenix-based Mexican restaurant chain has started a petition to push Arizona's legislature to adopt the deep-fried burrito as the state's national dish, joining the ranks of Florida's key lime pie, Oklahoma's chicken fried steak and Maryland's Blue crabs.
We've got a lot of designated state whatever -- I would say why not the chimichanga?
"It's just like Arizona itself, a mixture of cultures, all wrapped up," Sharisse Johnson, the president and chief executive of Macayo's told the New York Times.
Macayo's is one of many restaurants to claim to inventing the dish that is now synonymous with Arizona.
Legend has it that Woody, the restaurant's founder, was working in the kitchen 65 years ago when he "accidentally dropped a burrito into a deep fryer and voilà, the chimichanga," said Macayo's restaurant manager, Jennifer Villa, according to myFoxPhoenix.com.
Tucson's El Charro Café isn't buying Macayo's story and insists that the restaurant's founder, Monica Flin, was the first person to drop a burrito in a deep-frier and give birth to the legendary chimichanga. El Charro's Carlotta Flores said that the word chimichanga is adopted from a Mexican curse word.
While they can't agree who first made the chimichanga, both parties agree that the dish should be made official. The restaurants' joint effort to garner 5,000 signatures before sending it off to the state legislature has already accumulated more than 2,200 signees, according to the official website.
"The Chimichanga, a deep-fried burrito that was first served here, represents creativity, entrepreneurship and history," the website states. "While it has been debated which of three families created the Chimichanga first or whether it was created in Tucson or Phoenix, it is not debated that this world-renowned dish came from the Grand Canyon State."
Some lawmakers said that while they enjoy the fried dish, they believe it's more important to focus on key issues in the state and not what its official food should be.
"There are other states with official foods or official snacks, but I think Arizona needs to take that role of, you know, making sure that our economy, our jobs and our housing foreclosure crisis is tackled," Democratic State Rep. Anna Tovar told myFoxPhoenix.com.
However, one big name backing the chimichanga cause is Arizona Gov. Jan Brewer. The controversial politician, whose tough stance on undocumented immigrants has drawn national attention, said the state's rich heritage of Mexican food make the chimichanga a great choice.
"I certainly like chimichangas," Brewer said, according to the web site. "We've got a lot of designated state whatever – I would say why not the chimichanga?"
Follow us on twitter.com/foxnewslatino
Like us at facebook.com/foxnewslatino