Why Experts Aren't Thrilled About the New 'Souping' Fad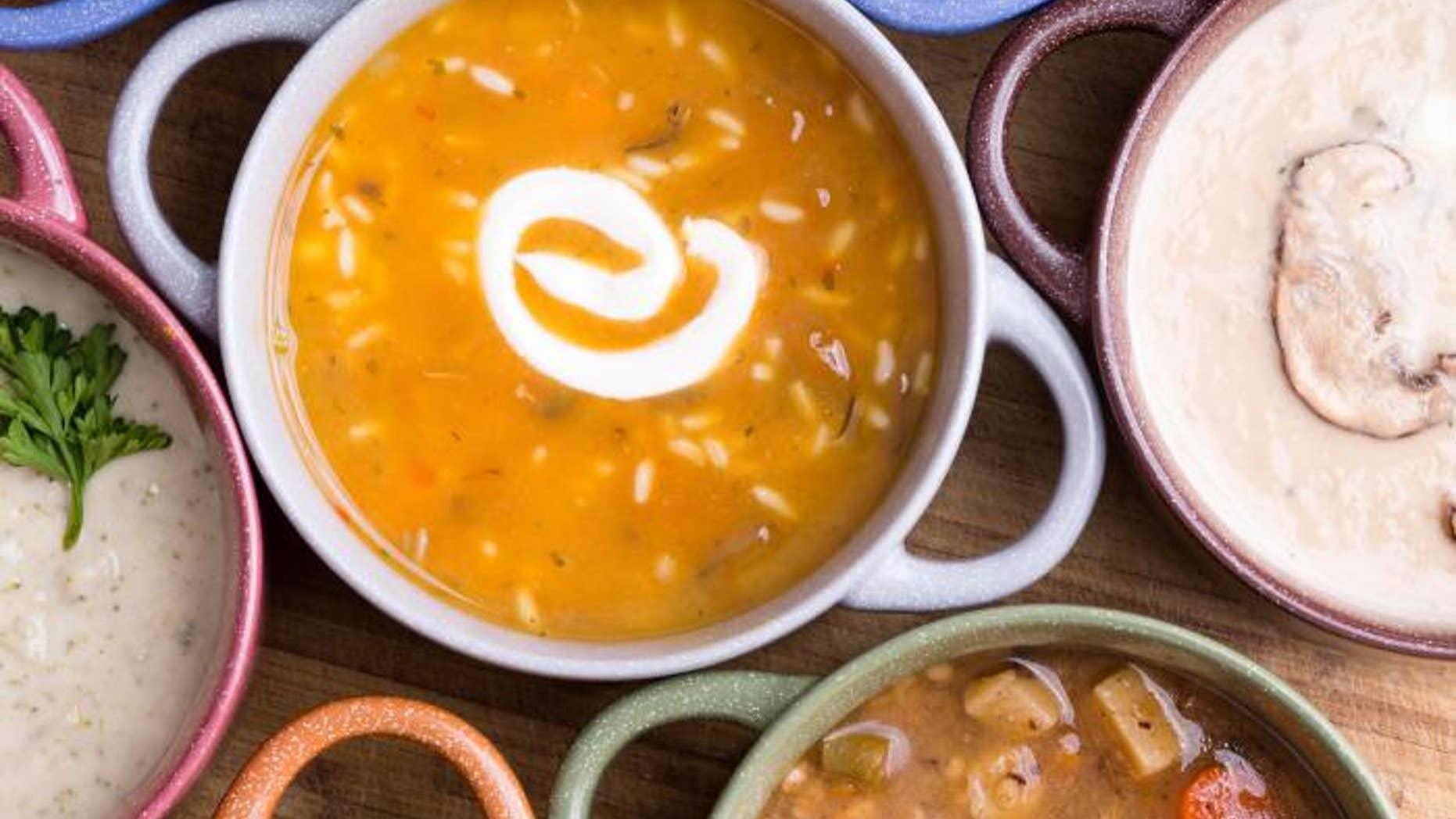 Back in February, the New York Times declared "souping" the new juicing. The appeals are obvious: juices tend to be stripped of fiber and loaded with sugar, and soups can be more dense, filling, and warm, not to mention tasty given the commonly added spices such as turmeric and cumin.
So was this a passing fad? Apparently not. Tech Times is declaring soup to be a diet trend of 2017 that will likely replace juice cleanses. The Los Angeles Times, meanwhile, offers up a round-up of new souping companies cropping up nationwide, some of which also offer bone broth options, popular in fasts and cleanses. (The typical daily caloric intake from souping cleanses hovers around 1,200.)
Not everyone is thrilled. One dietician wrote in the Huffington Post in April that while soups are a better component to a meal than juices, they're both insufficient alone and trick people into thinking they need to buy bottled products to get their organs to cleanse their bodies: "Encouraging that low of a calorie intake anytime is a big red flag in my book. I'm not a fan of starving people — ever."
She adds that our lungs, kidneys, liver and skin are "wondrous organs that detox naturally when we don't resort to unhealthy behaviors."
For its part, the Times also reported in April that while juices can be very healthy and Americans should eat more vegetables, chewing is important, and there is no good science behind the detox trends. (That said, do juice cleanses make you a schmuck?)