Whole Foods stores to drop Chobani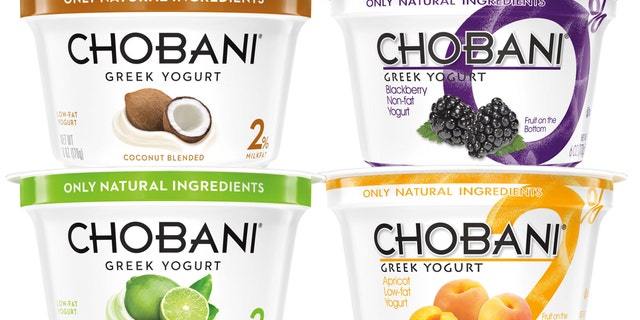 America loves Greek yogurt, and not just any Greek yogurt. Chobani is the number one selling Greek yogurt brand in the U.S.
So it came as a bit of a surprise that Whole Foods said on Wednesday that it will be phasing Chobani Greek Yogurt out of its stores in early 2014 to make room for other products.
While part of the decision might be fueled by Whole Foods' push to phase out foods that use genetically modified ingredients, it's also about offering more exclusive and organic products.
The split with Chobani is a big deal. The Greek yogurt --- available in most supermarkets -- is massively popular in the U.S. and makes about $1 billion in annual retail sales.
Whole Foods Market Inc. said Wednesday in a statement that it is committed to offering shoppers the widest variety of high-quality products possible, including items shoppers can't find anywhere else. And as the national demand for Greek yogurt has grown, the company says the number of conventional Greek yogurt options has multiplied.
"Whole Foods Market challenged its Greek yogurt suppliers to create unique options for shoppers to enjoy - including exclusive flavors, non-GMO options and organic choices," the company said in a statement. "At this time, Chobani has chosen a different business model."
Chobani says its products are not organic but use only natural ingredients. The company has come under fire from consumer advocacy groups for using milk that comes from cows fed with GMO animal feed, according to The Wall Street Journal.
Austin-based Whole Foods carries six national brands and a number of regional brands in its stores across the country. Some of those remaining brands sold in stores are not organic and use ingredients from dairy cows fed with GMO-feed. But the company said verification of non-GMO-fed dairy ingredients is a fairly new capability, and it is working to get that on all of its own products.
Replacing Chobani is small yogurt producer Stonyfield's Greek yogurt line, Brown Cow. Stonyfield, owned by Danone, just started distributing to the grocery chain two weeks ago, reports BuzzFeed.
The switch is part of a growing trend where consumers are making purchasing choices based on information about where their food is coming from.
"This is not anti-GMO, necessarily, this is pro-transparency," said Stonyfield chairman and co-founder Gary Hirshberg. "This is a mega-trend out there."
Greek yogurt, known for its thick texture, tart taste and high protein content, has surged in popularity in recent years. It now accounts for more than a third of the U.S. yogurt market, up from just 1 percent in 2007, according to a report by Bernstein Research.
"Though we have limited distribution within Whole Foods, they have been a wonderful partner of ours over the years," Chobani said in a statement. "We know our fans love buying our products in their stores and we hope to continue our partnership moving forward."
This setback follows Chobani's recall earlier this year of some of its Greek yogurt cups due to a mold contamination.
The Associated Press contributed to this report.