14 festive cookies for National Cookie Day
Christmas may come just once a year. And so does National Cookie Day, Dec. 4. Celebrate this time-honored baking tradition by whipping up one of these recipes today.
And of course, you don't have to stop with just one. You can enjoy these twist on cookie classics all season long.
Whether you can't get enough chocolate in your life, constantly crave coconut or just like a simple sugar, this cookie list has something every Santa helper can enjoy through the 25th.
1. Pumpkin Caramel Swirl Cookies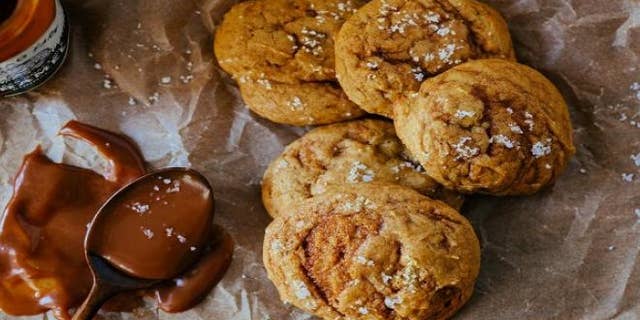 Pumpkin desserts aren't just for Thanksgiving. Enjoy that signature holiday flavor in an easy Christmas cookie.
RECIPE: Pumpkin Caramel Swirl Cookies
2. Betty Crocker Sugar Cookies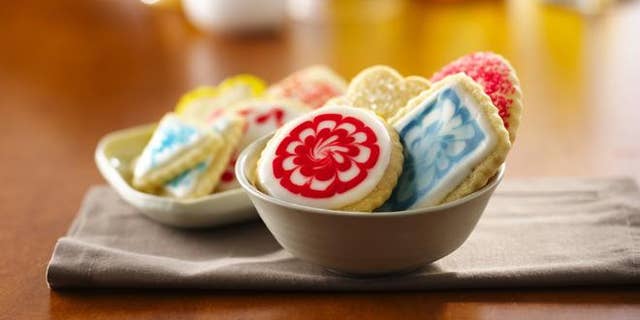 It doesn't get much simpler than sugar. Dress these easy cookies up with some festive holiday decorations.
RECIPE: Betty Crocker Sugar Cookies
3. Tate's Chocolate Thumbprint Cookies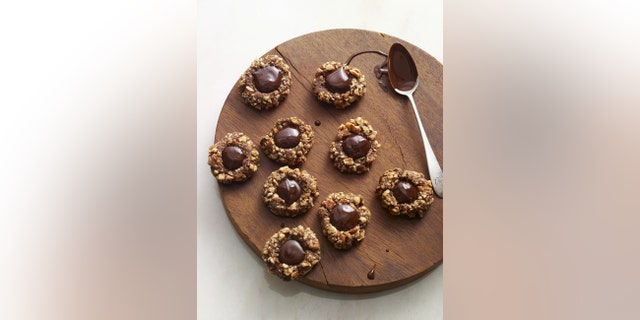 Thumbprint cookies are traditionally flavored with vanilla and filled with fruit jam, but these are chocolate cookies stuffed with more chocolate! They will be a welcome treat on your holiday cookie platter, and they are a perfect hostess gift.
RECIPE: Tate's Chocolate Thumbprint Cookies
4. Gingerbread Cookies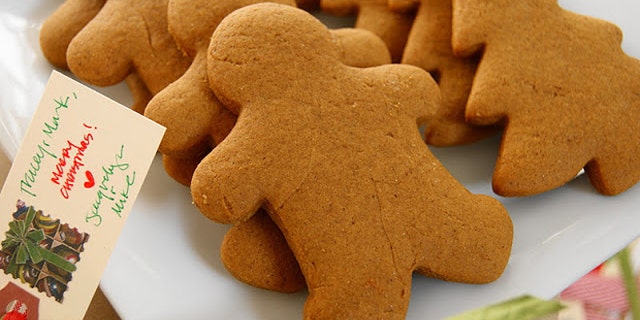 Here's my perfect gingerbread man: Just plain. No frosting. No icing. No decorations. Just 'nekked,' some might say. For more recipes like these visit TheKitchenIsMyPlayground.com.
Recipe: Gingerbread Cookies
5. Eggnog Chai Cookies with Eggnog Buttercream Frosting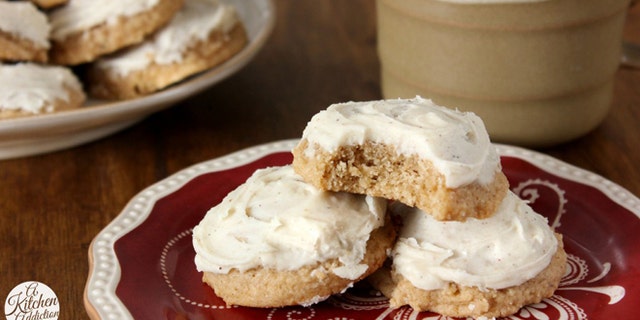 These cookies from A Kitchen Addiction are soft, pillowy, filled with chai spices and topped with a sweet eggnog buttercream The warmth of cinnamon and nutmeg brings out the eggnog flavor in the cookies, making the traditional holiday drink the main flavor.
Recipe: Eggnog Chai Cookies with Eggnog Buttercream Frosting
6. Candy Cane Blossom Cookies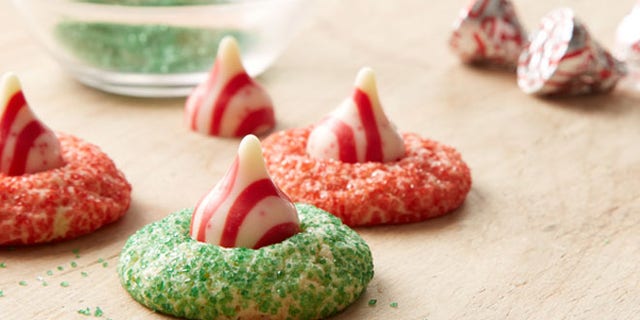 Nothing goes better than the two flavors of the holidays: Mint and candy canes. Top these festive cookies with Hershey's seasonal chocolate kisses and a sprinkle of colored sugar.
Recipe: KISSES Candy Cane Blossoms Recipe
7. Spiced Cookie Butter Truffles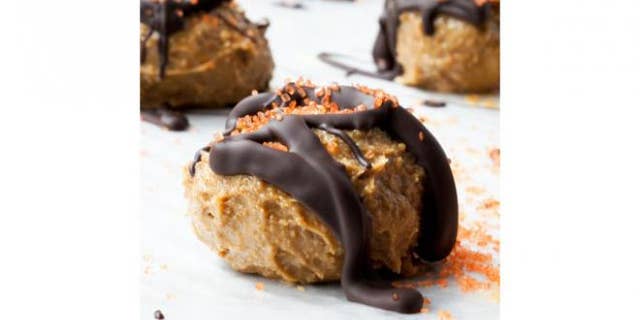 These no-bake truffles are made from the newly popular cookie-based Speculoos spread. (For those of you who haven't heard, it's a caramel ginger spread that has the consistency of peanut butter made from ground Belgian cookie.) These truffles only require four ingredients and make a great go-to treat straight from the freezer.
RECIPE: Spiced Cookie Butter Truffles
8. Merry Monster Cookies with Truvia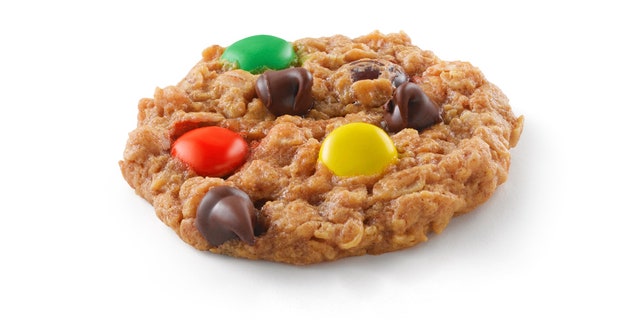 These hearty cookies are full of lots of comforting treats including oatmeal, peanut butter and chocolate chips. These flourless cookies can also be made with gluten-free ingredients if you're following a gluten-free diet.
9. Molasses Crinkles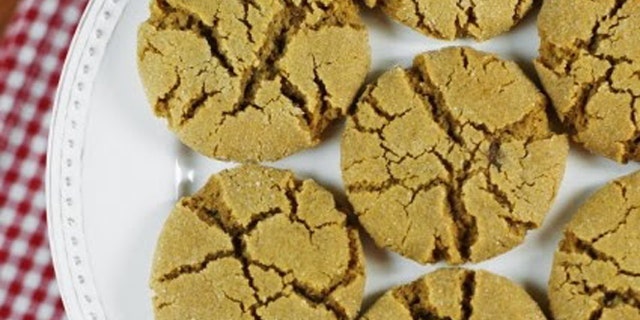 Who needs those ginger snaps from a box when you can whip up your very own ginger and molasses beauties at home with this recipe from TheKitchenIsMyPlayground.com?
Recipe: Molasses Crinkles
10. Snowball Cookies 3 Ways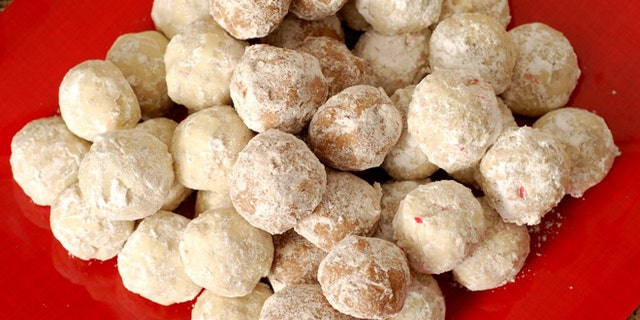 Snowball cookies, Mexican wedding cookies, Russian teacakes. Whatever name you give to them, these cookies always make an appearance at Christmas with my family. These variations are a couple of our favorites. Both the peppermint and cinnamon enhance the richness of these cookies and make these little melt-in-your-mouth cookies even more addicting. Fore more recipes visit A Kitchen Addiction.
Recipe: Snowball Cookies 3 Ways
11. Sugar Cookies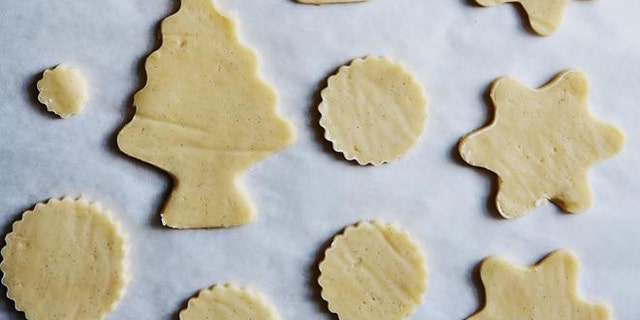 You can't go wrong with this classic sugar cookie recipe.
Recipe: Sugar Cookies
12. Peppermint Bark Cookies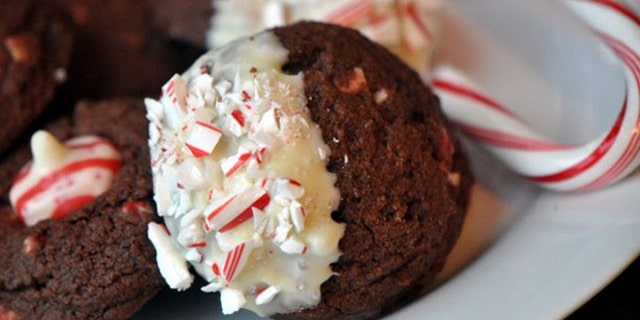 This cookie mixes two favorite classic holiday flavors -- peppermint and chocolate -- and combines them into one delicious dessert.
Recipe: Peppermint Bark Cookies
13. Harvest Cookie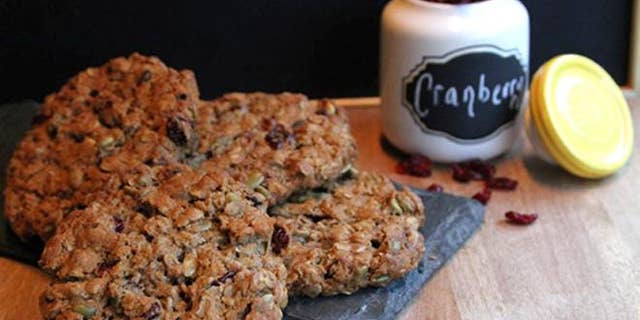 Is it possible that a vegan dessert can actually taste good? Quinn Ventura, pastry chef at New York's Blossom du Jour thinks so.
14. Pumpkin Chocolate Chip Cookies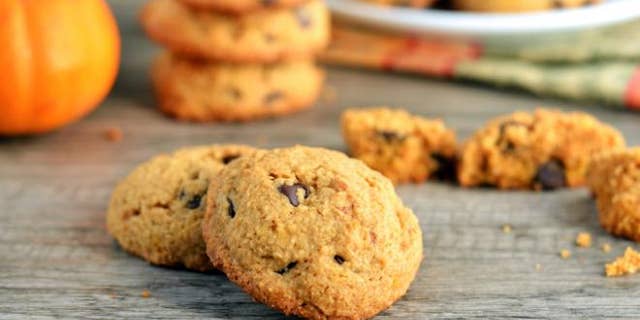 For those who just can't part with pumpkin spice season, these cookies offer all the classic spices of fall-- cinnamon, nutmeg, clove and more-- plus decadent little morsels of chocolate.
RECIPE: Pumpkin Chocolate Chip Cookies