Whole Foods 'chicken salad' recalled for containing no chicken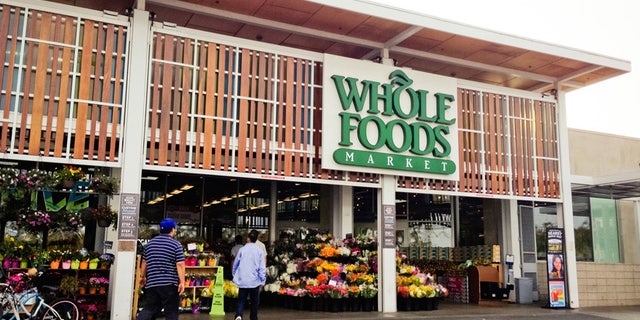 Tuna and chicken have been needlessly conflated ever since a tuna company started marketing their canned fish products as "Chicken of the Sea." (Just ask Jessica Simpson.)
But now, Whole Foods has fallen victim to similar confusion, after one of their poultry suppliers mistakenly sent the store a large shipment of "chicken salad" that actually contained tuna.
WHOLE FOODS CRITICIZED FOR SELLING PEELED ORANGES IN PLASTIC CONTAINERS
The Willow Tree Poultry Farm, of Attleboro, Mass., has recalled 440 pounds of "buffalo-style chicken salad" — which actually contained tuna salad — after Whole Foods employees discovered the discrepancy while unpacking, the USDA reports.
A spokesperson for Willow Tree tells Fox News that the packages actually contained cranberry-apple tuna salad.
According to the USDA, the product was pulled for "misbranding," and containing an "undeclared allergen." The recall affects 12.5-ounce packages of "chicken salad" shipped to stores in Connecticut, New Jersey and New York. Furthermore, each package carried the Whole Foods brand name, and not that of Willow Tree.
As of Saturday, when the USDA first announced the recall, there had been no confirmed reports of allergic reactions. Consumers are being urged to discard the salads or return them to Whole Foods.
As to why the Willow Tree Poultry Farm — which lists no tuna products on its official website — was sending shipments of tuna to whole foods in the first place, a spokesperson for Willow Tree tells Fox News that the company produces "private label" products for select Whole Foods locations.
Willow Tree's spokesperson added that the recall only affected about 35 Whole Foods stores, and that no Willow Tree-branded products were affected by the misbranding.
FOLLOW US ON FACEBOOK FOR MORE FOX LIFESTYLE NEWS
This isn't the first time Willow Tree has recalled a product due to "misbranding" in recent months: In January, the company issued a recall of 204 pounds of "chicken salad" after the product was found to contain egg salad instead. In this case, Willow Tree discovered the discrepancy after sending the product to a supplier in New Jersey.
A representative for Whole Foods was not immediately available for comment.