White Castle customer caught making meth in restaurant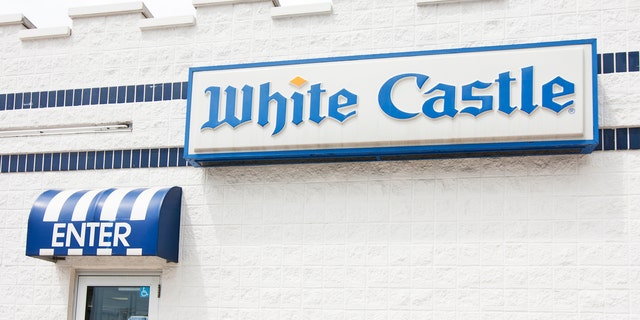 A White Castle customer was caught cooking meth in the fast food chain on Friday, authorities have said.
Just before 11 am Friday, four officers responded to a White Castle in Hobart, IN, after employees called about a customer using a "one pot" method to cook methamphetamine, the Miami Herald reports.
A one pot meth lab is "basically just a bottle filled with chemicals," Leslie Earhart from Sullivan County Sheriff's Office in Tennessee told WCYB about the fast technique.
"Some people use Powerade bottles, Gatorade bottles or any type of soda bottle," Earhart said.
WHITE CASTLE LAS VEGAS HOLDS 'ROYAL' WEDDING FOR FAST-FOOD LOVING COUPLE
The dangerous one pot system can result in explosions, fires and potentially leave the cook with burns, as one inmate at the Sullivan County Jail describe to WCYB of the method. The inmate said she had three fires in three months when using one pot to make meth. The last fire left her with burns, the Miami Herald reports.
The man responsible for the portable meth lab was arrested while sitting at a booth inside the fast food restaurant. Indiana State Police transported the one pot to a safe location.
According to ABC7, the responding officers had to be treated for chemical exposure after the meth lab was discovered.
The incident remains under investigation as police say other people may be involved in the alleged crime, NWI Times reports.
FOLLOW US ON FACEBOOK FOR MORE FOX LIFESTYLE NEWS
White Castle vice president Jamie Richardson said he was proud of his team's response.
"We are proud of our White Castle team members who alerted local authorities about a suspicious customer, and thankful for the Hobart Police Department's rapid response," he said in a statement released to WGN-TV. "We are grateful to be part of a community where everyone looks out for one another, and works together to keep our neighborhoods safe."
The fast food chain opened up by 6 pm Friday evening after a thorough search. There were no reported health code violations from the incident.