Whisky tourism becoming booming business among wealthy Chinese elite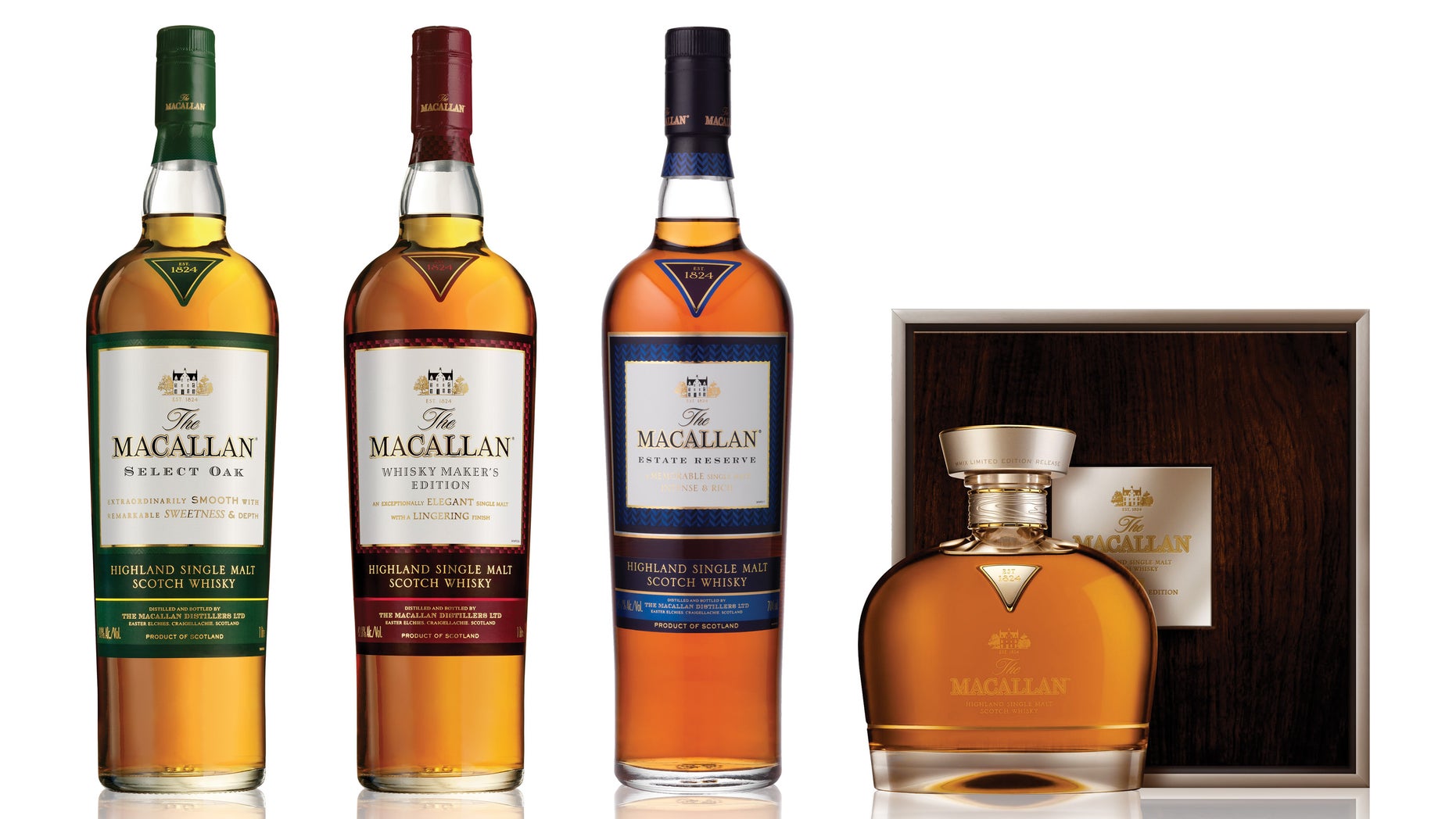 Wealthy Chinese tourists are shelling out of hundreds of thousands on one of the U.K.'s most lauded imports-- Scotch whisky.
According to a new report by The Independent, businessmen and Chinese elite are snapping up bottles five-figure Macallan by the barrel. Whether they're doing it to drink back home or just looking for a good investment is unknown.
Two whisky stores in London regularly sell up to $60,000 worth of the alcohol to Chinese businessmen and tourists. Some of those purchasers fly to London just to buy the esteemed bottles. Other buyers will go to extreme lengths to get their hands on the most coveted malts.
"One buyer was frustrated that we only had three bottles of the Macallan Blue Label [a 30-year-old sherry oak malt] in stock," an employee at a central London store told The Independent.
"So he asked whether he could just send his driver to the distillery to pick up some. This guy was all set to drive north of Aberdeen to grab a few bottles, until some were sourced from another store."
Those bottles run around $6,000 a pop.
RELATED: Scotch whisky has some stiff competition overseas
Why the need to buy the Scotch overseas? The seemingly extravagant trips might actually make good business sense for the serious collector in certain Asian countries. The tax rate for imported booze in Hong Kong, for example, is 100 percent but those who buy it abroad don't always declare their acquisitions when returning home, doubling the resale value.
A $60,000 Scotch may seem like an insanely pricey pour, especially for something you might not even drink yourself-- but that's peanuts compared to one high-roller's recent acquisition. According to The Drinks Business, one high roller recently paid $130,000 for a Japanese whisky at the Grand Hyatt Hong Kong as part of Poly Auction's Prestige Collection.
Yes, $130,000.
The whisky, a 50-year-old Yamazaki Single Malt, hails from Suntory, Japan's oldest distillery. Suntory first released the award-winning spirit in 2005 and there are only 250 in existence.
According to Suntory the liquor has a distinct taste incorporating "sweet-sour dried fruits, a full-bodied, silky mouthfeel, and a lingering, slightly smoky aftertaste with mild woodiness."