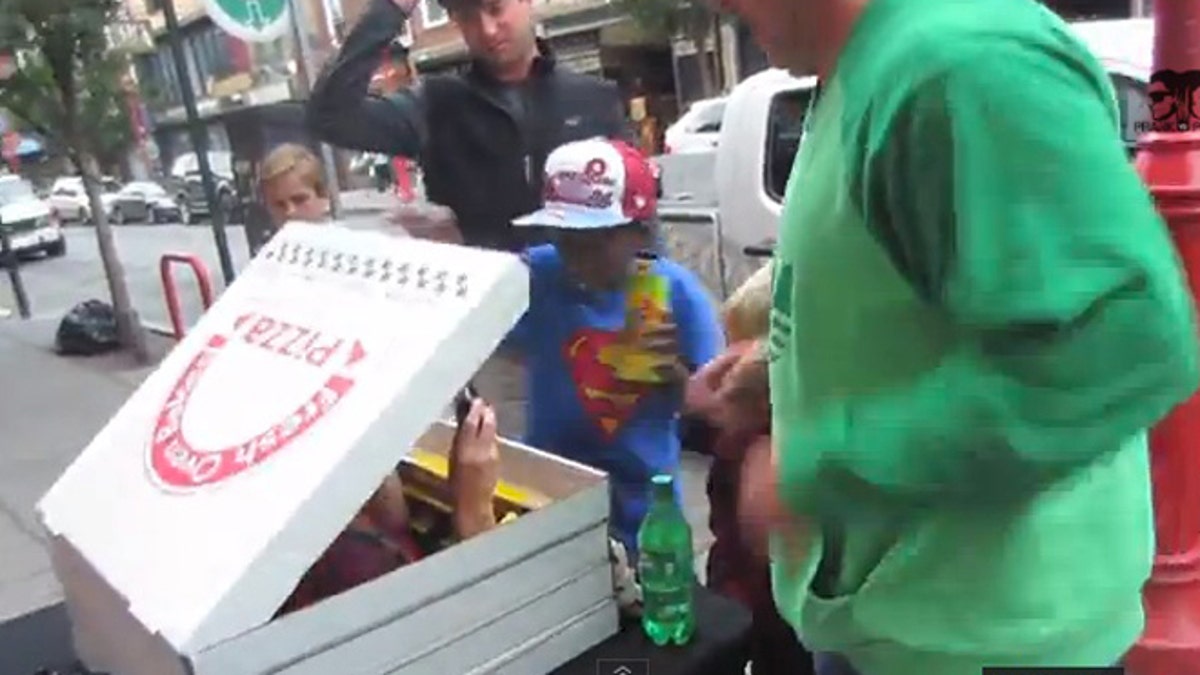 It's not Halloween until someone jumps out of a pizza box.
Two pranksters lured unsuspecting passersby in front of Totinos restaurant in Philadelphia with the promise of a hot slice. Instead of getting a free meal, they were greeted by a flesh-eating zombie who wanted to make them the meal.
Jesse Wellens and Jennifer Smith of PrankvsPrank set up a trick and captured it all on video, which was loaded on YouTube Tuesday and has already gotten over 1 million hits so far.
Check out the girl who refuses to open the box.