Walmart rates better than other supermarkets on food waste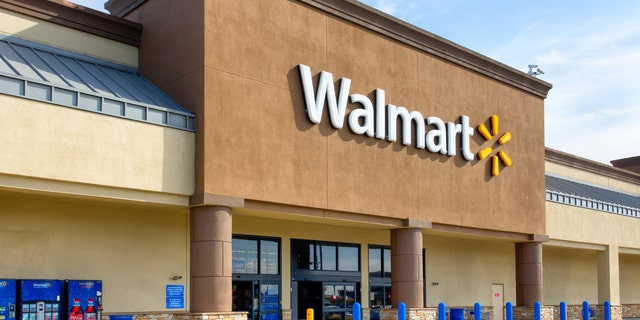 What happens to food if no one buys it? The upsetting truth is that tons of maybe-expired food from grocery stores goes to waste every day — generating food waste, to use the popular term. Grocery store dumpsters become a wasteland of half-rotten and still-wrapped food products, never to be eaten and never to be used. Heaps of lettuce, peppers, pears, and other produce are discarded before they even hit the shelves. Crops are rejected at farms, some are damaged during shipping, and any produce that's not deemed pretty enough for display never even makes it to shelves.
Food waste can be harmful for the environment and the economy, and it exacerbates the world's hunger crisis. More food waste means more pollution. More food waste means fewer hungry people fed.
But according to a recent report conducted by the Center for Biological Diversity and the "Ugly" Fruit and Veg Campaign, the 10 largest supermarkets in America fail to prevent food waste effectively.
To assess conservation efforts, the organizations surveyed the grocery chains on their approach to preventing food waste. Then, using three distinct categories, they gave the chains a letter grade on their performance.
Companies' "accountability" scores measured corporate transparency and commitment to change. "Prevention" scores measured the strength of company initiatives and changes made to shopping procedures. "Recovery and recycling" scores measured how sustainably companies disposed of accumulated food waste. The full report can be found here.
Of all the supermarkets surveyed, Walmart set the curve — they received a B. Not a single supermarket received an A grade.
Even still, Walmart's efforts to reduce their waste outshone their competitors. When The Daily Meal queried the international grocer on how they go about reducing food waste, they replied with an extensive list of preventive actions, ranging from reducing the amount of time produce spends in the supply chain to donating unsold food from its stores, clubs, and distribution centers.
"Walmart has also encouraged U.S. national brand suppliers to move towards two standardized dates 'Best if used by' and 'Use by,'" Micah Ragland, director of sustainability communications for the retail giant, told The Daily Meal. Unclear or preemptive expiration dates cause tons of food waste each year.
"As it pertains to 'ugly' produce sales," Ragland continued, "we work to adjust our product specifications to accept size and other cosmetic variations that do not affect safety or quality." So even the "ugly" vegetables get some love.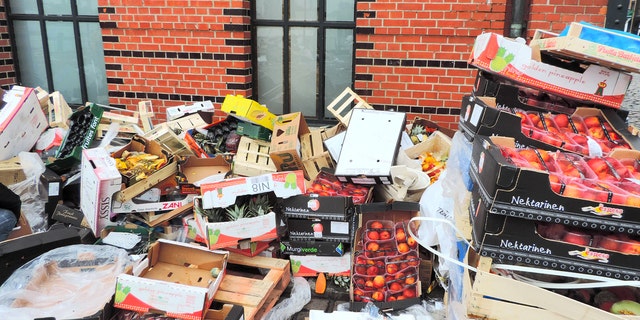 The report admits that Walmart has impressive initiatives to prevent excess waste. However, they deducted points for Walmart's "accountability" and "recovery and recycling." The report divulged that Walmart failed to deliver a commitment to reduce waste by 2025, and did not express with transparency how much waste they really produce.
Following Walmart were the companies who received a C: Ahold Delhaize (the company behind Food Lion and Stop & Shop), Kroger, and Albertson's. These companies were trailed by supermarkets that received a D: Target, Trader Joe's, Whole Foods, Costco, and Publix. Only Aldi, the famously discounted grocery chain, received an F.
In an email to The Daily Meal, Aldi detailed some products they sell that are environmentally sustainable, but did not provide details about efforts to reduce food waste at their stores.
Each company had unique initiatives to combat the accumulation of food waste. Representatives from Stop & Shop told The Daily Meal of their Green Energy Facility in Freetown, Massachusetts, which has processed 52,000 tons of inedible food by using it to generate clean energy. Kroger told The Daily Meal about their daily food donation program and a new initiative called Zero Hunger | Zero Waste. The initiative commits to combating hunger in nearby communities and eliminating food waste by 2025.
However, the report critiqued companies on their failures to report their total volume of food waste — Ahold Delhaize was the only company to comply — and failure to produce "a variety of clear in-store efforts to reduce food waste, such as improving store fixtures, standardizing date labels, and educating associates and shoppers." Walmart was the only exception to the latter omission.
Though you might not be able to prevent grocery chain food waste from home, there are a few things consumers can do to minimize their food waste footprint. Simply take small steps such as planning smart grocery lists, freezing food before it expires, and repurposing leftovers into new and delicious meals.