Walmart pushes meat suppliers to curb antibiotic use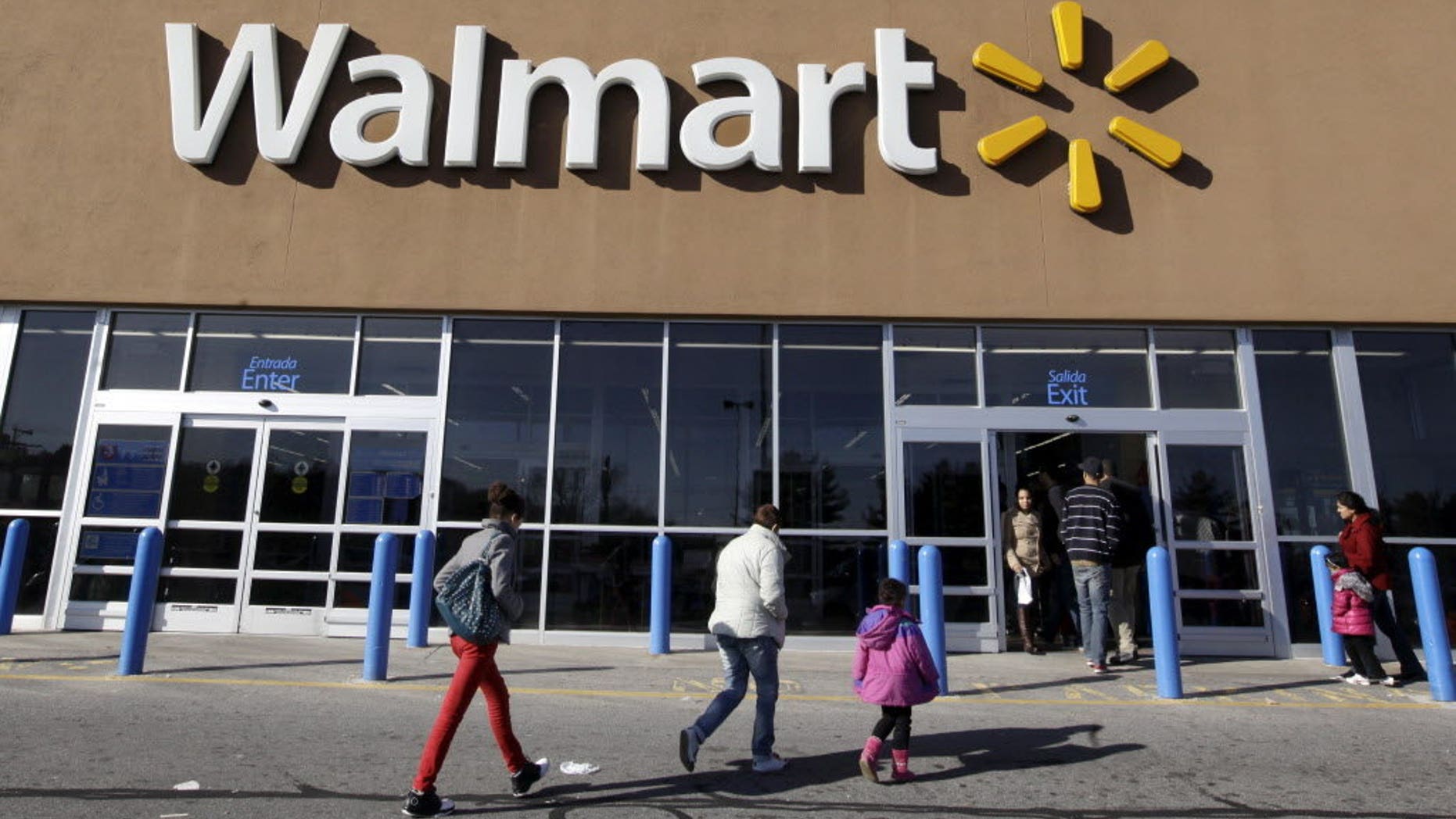 Walmart, the nation's largest food retailer, is urging its thousands of U.S. suppliers to curb the use of antibiotics in farm animals and improve treatment of them.
The superstore will now be asking meat producers, eggs suppliers and others to use antibiotics only for disease prevention or treatment, not to fatten their animals, a common industry practice.
The guidelines also aim to get suppliers to stop using sow gestation crates and other housing that doesn't give animals enough space. They're also being asked to avoid painful procedures like de-horning or castration without proper pain management.
The push is part of an industry trend responding to shoppers who want to know more about where their food comes from and are choosing foods they see as more healthy or natural.
Chicken purveyor Tyson Foods recently announced its plans to eliminate the use of human antibiotics in its U.S. broiler chicken flocks by the end of September 2017. It's also encouraging hog farmers who supply to Tyson to focus on the quality and quantity of the space for sows when they remodel or build new barns, though it hasn't set a timeframe.
In a move that's being hailed as an industry game-changer, Walmart also wants suppliers to provide it with an annual and publicly report that chart the supplier's progress on their own websites. It's also pressuring suppliers to report animal abuse to authorities and take disciplinary action. The initiative comes after activists have reported animal abuse at farms supplying Walmart and other major companies.
Kathleen McLaughlin, senior vice president of Walmart's sustainability division, told The Associated Press in a phone interview Thursday that the retailer is not putting deadlines on suppliers and the steps aren't mandatory.
Still, Walmart's size gives it big influence on its suppliers' practices.
"We think what's needed is a fresh look at how we can look at producing food. This is an industry wide change. It won't happen overnight," McLaughlin said. "It's about transparency. We don't know a lot about who was using what for what reason."
Walmart said its own research showed 77 percent of its shoppers said they will increase their trust and 66 percent will increase their likelihood to shop at a retailer that improves the treatment of livestock.
The guidelines, which apply not only to suppliers to Walmart stores but also to Sam's Club, are part of the company's pledge to make its food system more eco-friendly and improve food safety.
The Associated Press contributed to this report.