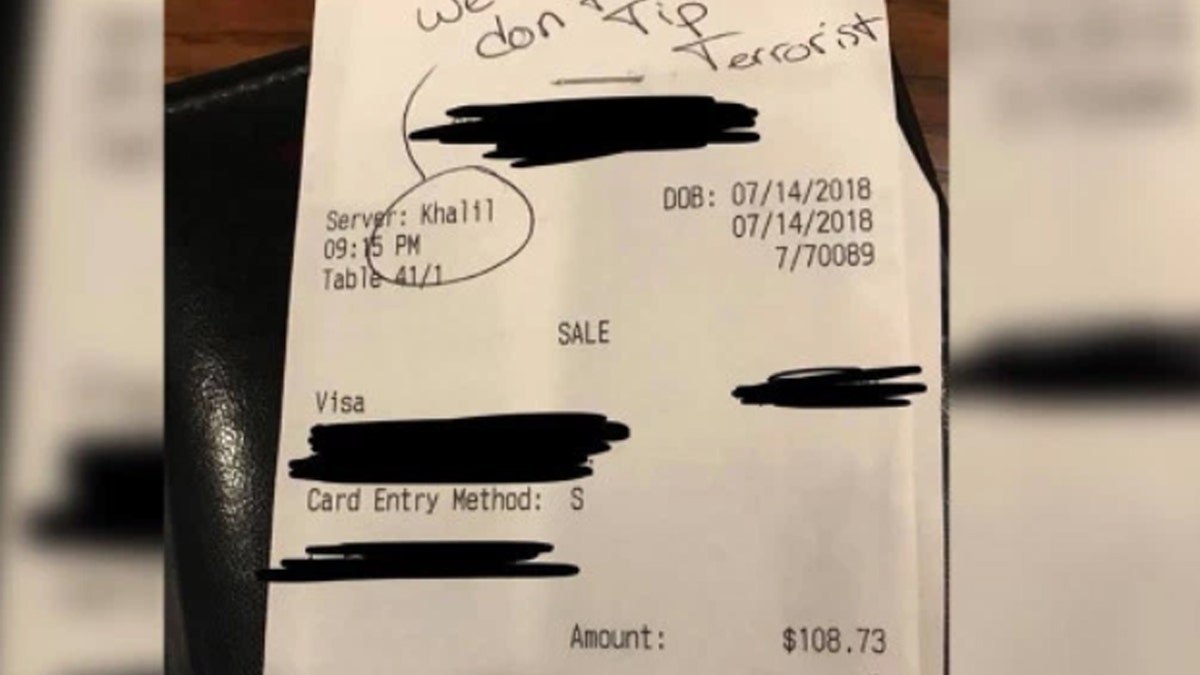 A Texas restaurant server cooked up a steaming-hot hoax when he claimed a racist patron stiffed him and wrote "We don't tip terrorist" on their bill, according to a new report.
"After further investigation, we have learned that our employee fabricated the entire story," Saltgrass Steak House COO Terry Turney said Monday in a statement to the Odessa American newspaper.
"The customer has been contacted and invited back to our restaurant to dine on us. Racism of any form is intolerable, and we will always act swiftly should it occur in any of our establishments. Falsely accusing someone of racism is equaling disturbing."
Waiter Khalil Cavil, 20, who is black, had claimed the patron stiffed him on a $108 meal and instead wrote the hateful message.
Saltgrass officials said Cavil no longer works at the restaurant, but did not reveal how they determined it was a hoax.