Voodoo Doughnut opening 'doughnut palace,' company's first East Coast location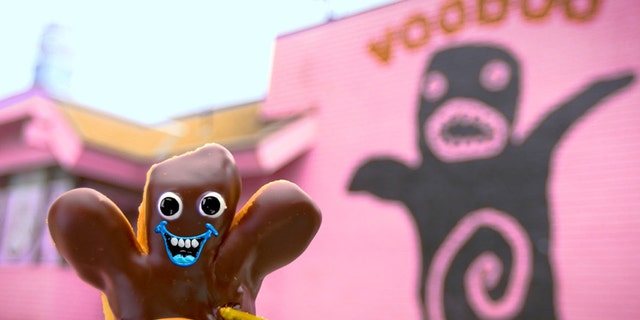 A famous West Coast doughnut shop known for its zany creations, like the Voodoo Doll doughnut, Dirt Doughnut and Bacon Maple Bar, is opening shop at Universal Orlando Resort.
Originally from Portland, Ore., Voodoo Doughnuts has officially opened its doors at Universal's CityWalk, the resort's entertainment and dining complex. With shops in Oregon, California, Colorado and Texas, the Universal location in Florida marks the company's first shop east of the Mississippi.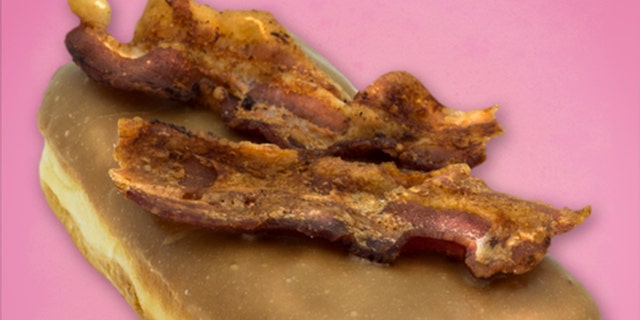 FIERY DISH SETS OFF RESTAURANT'S SPRINKLERS, ALMOST BLASTS WAITERS OFF THEIR FEET
The new shop features Voodoo's signature eclectic look, including bright pink accents and a black and white zig-zag-patterned floor. The multi-story building also has a 12-foot-tall replica of its signature Voodoo Doll doughnut on display, as well as a treat carousel showcasing some of its 50 different flavors, Delish reports.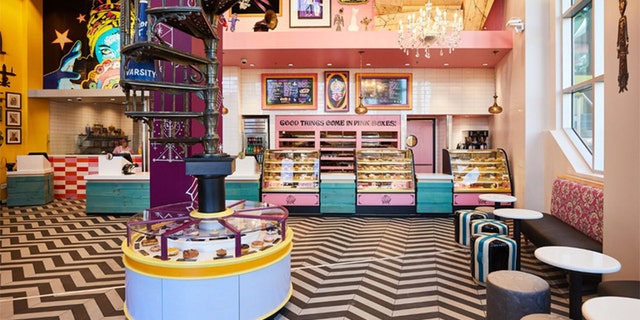 The cult-favorite shop, which first opening in Portland in 2003, has become known for its unique and eccentric doughnuts, featuring clever names and unusual ingredients. "We'd wander grocery aisles for ideas for new toppings," Tres Shannon, one of the company's two founders, told Delish. "What about cereal? Then you'd get all your vitamins and minerals in one bite! We'd decide based on what we liked, not on what we thought would look pretty," he said.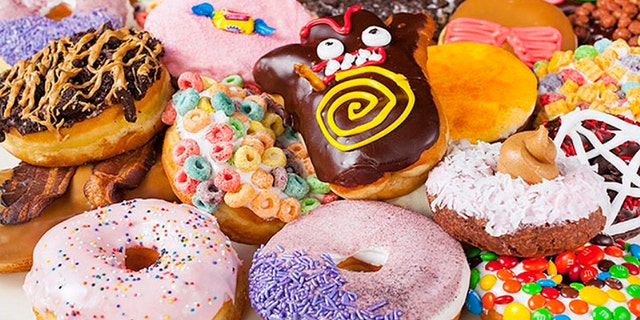 FOLLOW US ON FACEBOOK FOR MORE FOX LIFESTYLE NEWS
In creating the new Universal store, Shannon and his co-founder Kenneth "Cat Daddy" Pogson wanted to go big. "We used to joke that we dreamed of opening a doughnut palace, and we'd say things like, 'Wouldn't it be cool to have a waterslide in it?' Now there's one right nearby!" Shannon told Delish.