Video of homeless man kicked out of McDonald's after customer buys him food goes viral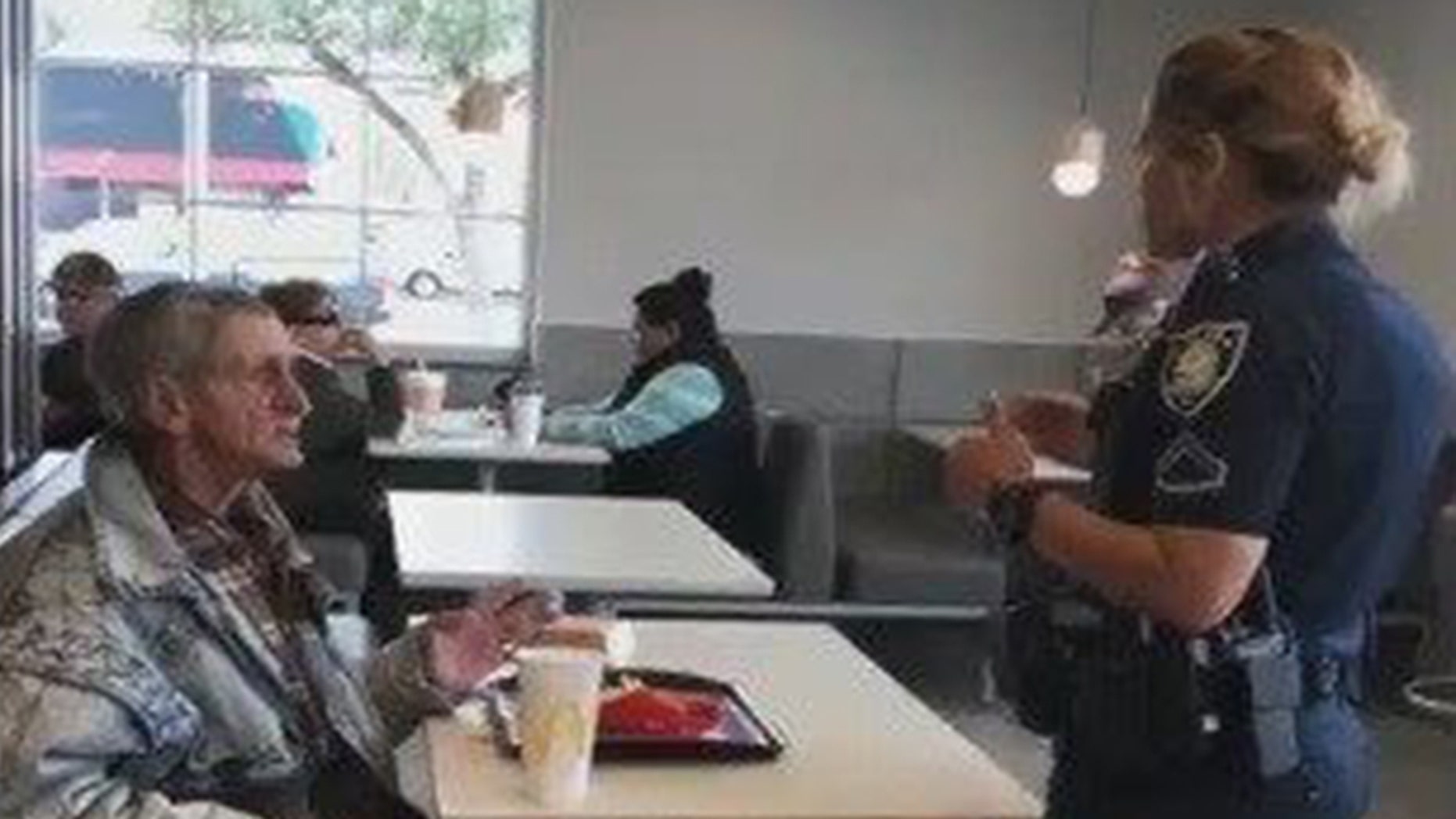 A Facebook video showing a homeless man being escorted off the premises of a Myrtle Beach, S.C., McDonald's after a customer reportedly paid for his food has gone viral, and is sparking outrage.
Yossi Gallo, the man responsible for the video, said he saw a homeless man across the street and invited him into the fast-food restaurant with him.
"I waved him down, and I said, 'Hey, are you hungry?' and he said, 'Yes,'" Gallo said in an interview with WMBF News. "So I went in there with him, and as soon as we went inside, the lady at the register says, 'You're not getting food.' She tells him he's not getting food."
Gallo said he began recording the incident on his phone after that.
WARNING: This video features graphic language
In the video, Gallo can be heard arguing with management and a police officer who was called to the scene to issue a trespass warning for the homeless man, as requested by the McDonald's restaurant.
MCDONALD'S WORKER SHOT IN THE FACE WITH PAINTBALL GUN OVER BROKEN DRINK MACHINE
Gallo gets increasingly angry by the actions of the employees and the responding officer, who is seen explaining to the homeless man as he is eating his food that he will have to leave.
"You guys suck. He didn't even ask me for food. I brought him from outside. You guys suck," Gallo can be heard loudly saying in the video.
"The individual in this video has a history of disruptive behavior and has been asked to leave by management and police on several occasions."
The McDonald's management responded to Gallo's criticisms by asking him to quiet down.
"Calm your voice. That's what I'm asking you to do," one of the employees said to Gallo in the video.
"This is how I talk. I talk loud. If the officer has a problem with that, the officer's going to arrest me," Gallo responded.
Gallo was removed from the building as well and issued a trespass warning.
Myrtle Beach Police Capt. Joey Crosby told WMBF via email that the officer went to the restaurant after an employee called to report a man asking for money in the parking lot.
Both Gallo and the homeless man vehemently deny that accusation in the recorded video.
"The officer advised the male of the request made by the business and issued the warning," Crosby said. "A bystander, who was videotaping the incident, was also trespassed from the location, at the request of the manager, for what management deemed as disorderly behavior."
In a statement to WMBF, Joel Pellicci Jr., the owner of the McDonald's in question, said this has been an ongoing problem:
"At my restaurant, the goal is to provide our customers with a positive and welcoming experience each time they visit. Unfortunately, the individual in this video has a history of disruptive behavior and has been asked to leave by management and police on several occasions."
FOLLOW US ON FACEBOOK FOR MORE FOX LIFESTYLE NEWS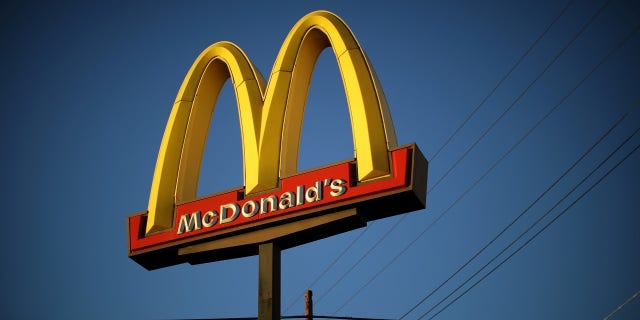 Since publishing the video Wednesday morning, Gallo has received over 42 million views and 1 million shares, and has created a viral outrage, with people taking issue with the police officer and the fast-food chain.
Some comments have called for a boycott of McDonald's and have flooded the location's Facebook page with poor reviews, while others have praised the man for his compassion.
While many focused on the corporation, others have left crude and misogynistic comments regarding the female police officer, with some even posting screenshots of personal information about the cop.
Gallo said it was not his intention to have her affected, and believes she was just doing her job.
"I think that's completely wrong," Gallo said. "Completely wrong. I do believe that she was doing her job. I do believe that she was doing her job. She did nothing wrong. I don't have any anger towards her in any way."
Gallo said he wishes commenters would "please definitely leave her alone. She was very polite. She was doing her job. I wouldn't want anyone to speak badly of her. She was very nice actually."