Upset restaurant employee hires homeless man and stages robbery to teach boss a lesson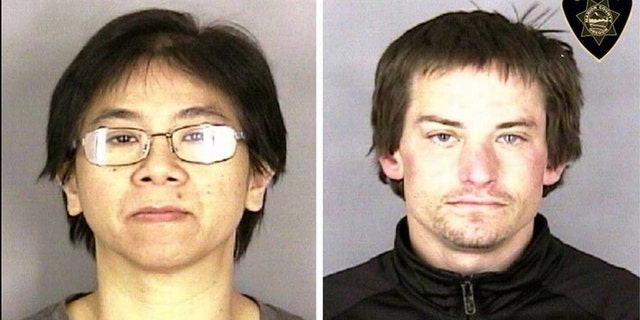 NEWYou can now listen to Fox News articles!
A disgruntled employee hired a homeless man and staged a robbery to teach her boss a lesson after he repeatedly sent his wife to open the restaurant while he stayed home, Oregon police said.
Chanh Tran, 47, worked at Gina's Restaurant in Woodburn, Ore., where she opened up the eatery with the owner's wife, Chung Liu Huang – an activity she felt was unfair.
"It was not fair to make [Chung Liu Huang] work more, and possibly dangerous," Tran told KATU of her motivation behind the planned robbery.
SHOCKED AMAZON CUSTOMER RECEIVES SINGLE PACKAGE OF OREOS IN MASSIVE BOX
To get back at her boss for not coming to work as often, Tran said she hired a homeless man from Portland to pretend to rob the restaurant while the two women were there alone, Miami Herald reported.
Tran had reportedly offered the homeless man, identified as Conan Dehut, 36, a cell phone and cash to pretend to rob the restaurant.
The two allegedly practiced the robbery "to make it look as real as possible," Tran said to KATU.
In the practice, Duhat was supposed to drag the owner's wife to the back of the restaurant and place a knife to her throat before Tran intervened with money.
However, during the staged robbery, Duhut tried to enter the restaurant differently, which Tran attempted to block. Once Duhut forced his way inside, Tran placed money on the floor for him, which he took and then fled, The Oregonian reported. During the fake robbery, Duhut cut Tran on the arm with the knife he was carrying.
Police were called to the scene after Tran claimed she was robbed at knifepoint.
FOLLOW US ON FACEBOOK FOR MORE FOX LIFESTYLE NEWS
After an investigation, officers discovered surveillance footage of Tran dropping Dehut off behind the restaurant an hour before the robbery.
Tran and Dehut were arrested on attempted robbery, unlawful use of a weapon and menacing charges.