Unicorn Froot Loops flavored like 'magic cupcakes' will debut in March 2018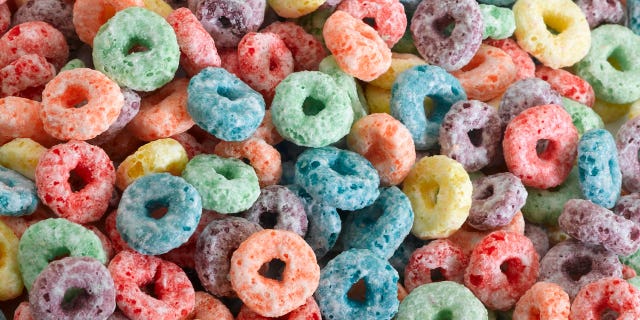 NEWYou can now listen to Fox News articles!
In September, Kellogg's Unicorn Froot Loops debuted on shelves in the U.K. Now the pastel product is making its way across the pond to stores in the U.S.
The American version will consist of red, blue and purple loops with white "crunchlets" and a "magic cupcake" flavor, as opposed to the yellow, purple and red loops offered in the U.K.
The Lisa Frank-esque unicorn cereal box made an appearance at the opening of the new Kellogg's Café located at the perimeter of Union Square Park in New York City. The new 5,000-square-foot space features a cereal-inspired menu with several items curated by "Laguna Beach" star Lauren Conrad, and a DIY cereal bar with over 40 different toppings.
Unicorn Froot Loops are scheduled to hit store shelves in March 2018, but for now, cereal-lovers will have to get their fix exclusively at Kellogg's NYC Café.