Under attack: Portland food cart owners searching for vandals after spate of attacks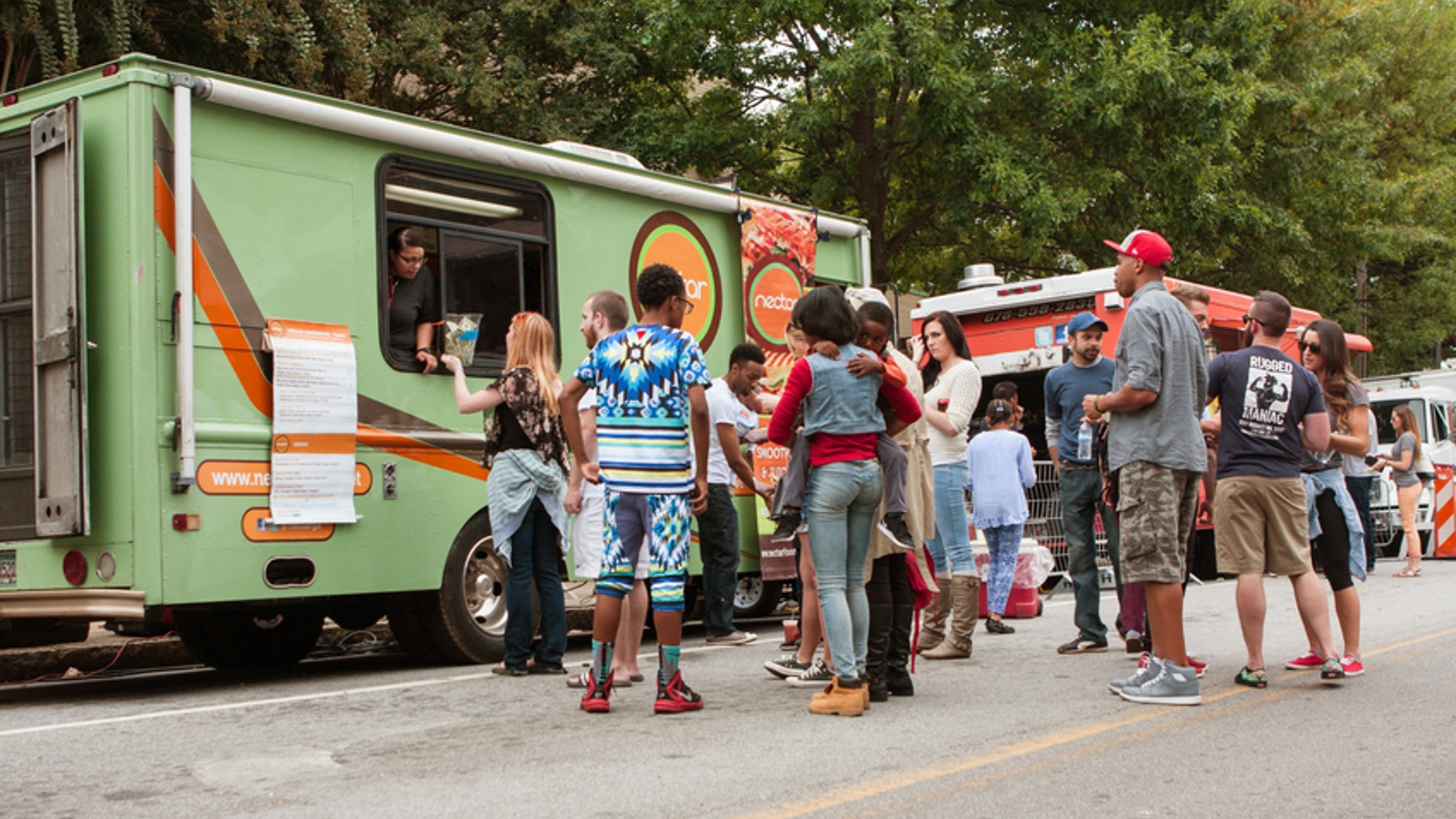 With more than 500 food cart businesses operating Portland, Ore. it's known as a dream destination for adventurous foodies.
But that food fantasy has recently turned into a nightmare after a series of attacks on local trucks and carts have left both customers and owners shaken up.
In less than two weeks, five separate Portland food cart pods were hit by vandals. The "pods" make up a cluster of separate food carts. The most recent attack came Wednesday night, reports KATU2, with "at least" four carts left ransacked and robbed of cash, electronics and more items the food truck operators use to run their businesses.
Eight carts were severely damaged at the Portland Mercado while Pastrami Zombie, Mr. Benny Smokehouse Brunch and Sherpa Nirvana Momo were all robbed on Oct. 31. Mr. Benny's will have to replace a broken door and a cash register.
"I'm just a little irritated. Somebody steals your stuff, you have to change everything," Zombie Pastrami owner Melissa McMillan told FoxNews.com. She just reopened for businesses this week.
"I think it's people with bad ideas and just going out there hitting small business owners," she said.  Now, says McMillan, there's been a move toward new measures to keep the carts safe. "Just more cameras, more security, more lights, more drive-bys, more of all of the above."
Portland police are currently investigating whether the food cart break-ins are related, but Sgt. Pete Simpson says it's too early to know who is behind the attacks. According to KGW, police have dusted for fingerprints on food cart doors, but the information gathered so far has not been found to link the five separate attacks or identify potential suspects.
"Everyone is kind of scared and freaked out but also, like, sticking together," a victim of one of the attacks told KATU2.
If there's a silver lining, however, McMillan has found it.
"The community's been awesome," she said of the camaraderie among cart owners. "They're genuinely sad it's happening to everybody."