Tyson Foods under federal investigation for alleged chicken price fixing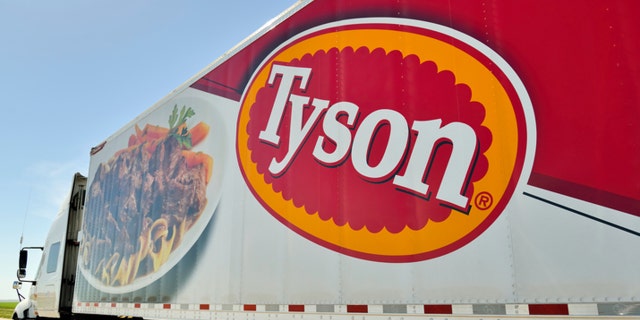 The U.S. Securities and Exchange Commission subpoenaed Tyson Foods Monday, investigating allegations of colluding to drive up chicken prices starting as far back as 2008.
The Springdale, Arkansas-based company and its largest competitors have been named as defendants in a series of lawsuits filed over the last few months. Tyson and the other producers have thus far vehemently denied all allegations.
On a conference call with reporters Monday, Tyson's recently instated Chief Executive Officer Tom Hayes, declined to comment on the pending litigation except to say the company plans to defend itself in court.
As news of pending litigation emerged, shares of Tyson fell as much as 5 percent in New York with shares from rival producers Sanderson Farms Inc. and Pilgrim's Pride Corp. also declining.
MAN SUES POPEYES AFTER CHOKING ON CHICKEN
"I suspect that there is indeed a valuation overhang on Tyson's equity," Ken Shea, a Bloomberg Intelligence analyst, said in an email to the Chicago Tribune.
In the so-called "golden age of chicken," modern consumers have left beef and pork behind in favor of leaner meat over the past 15 years. Last year, consumers spent about $90 billion on chicken products, which chicken consumption more than doubling in the past 40 years.
Despite mounting controversy surrounding both worker and animal conditions, Tyson boasted record profits in its fiscal first quarter. Net income rose to $1.59 a share for the three months through Dec. 31 from $1.15 a year earlier, beating the $1.27 average of 12 estimates compiled by Bloomberg.
FOR THE LATEST FOOD FEATURES FOLLOW FOX LIFESTYLE ON FACEBOOK
"We capitalized on favorable market conditions in our beef and pork segments and the cash generated is providing fuel for growth in our value-added chicken and prepared foods segments," Hayes said on the conference call.
Tyson Foods is the world's largest meat processor with over 300 facilities operation around the world.