Trix's new natural colors dubbed 'disgusting' by cereal-loving Twitter users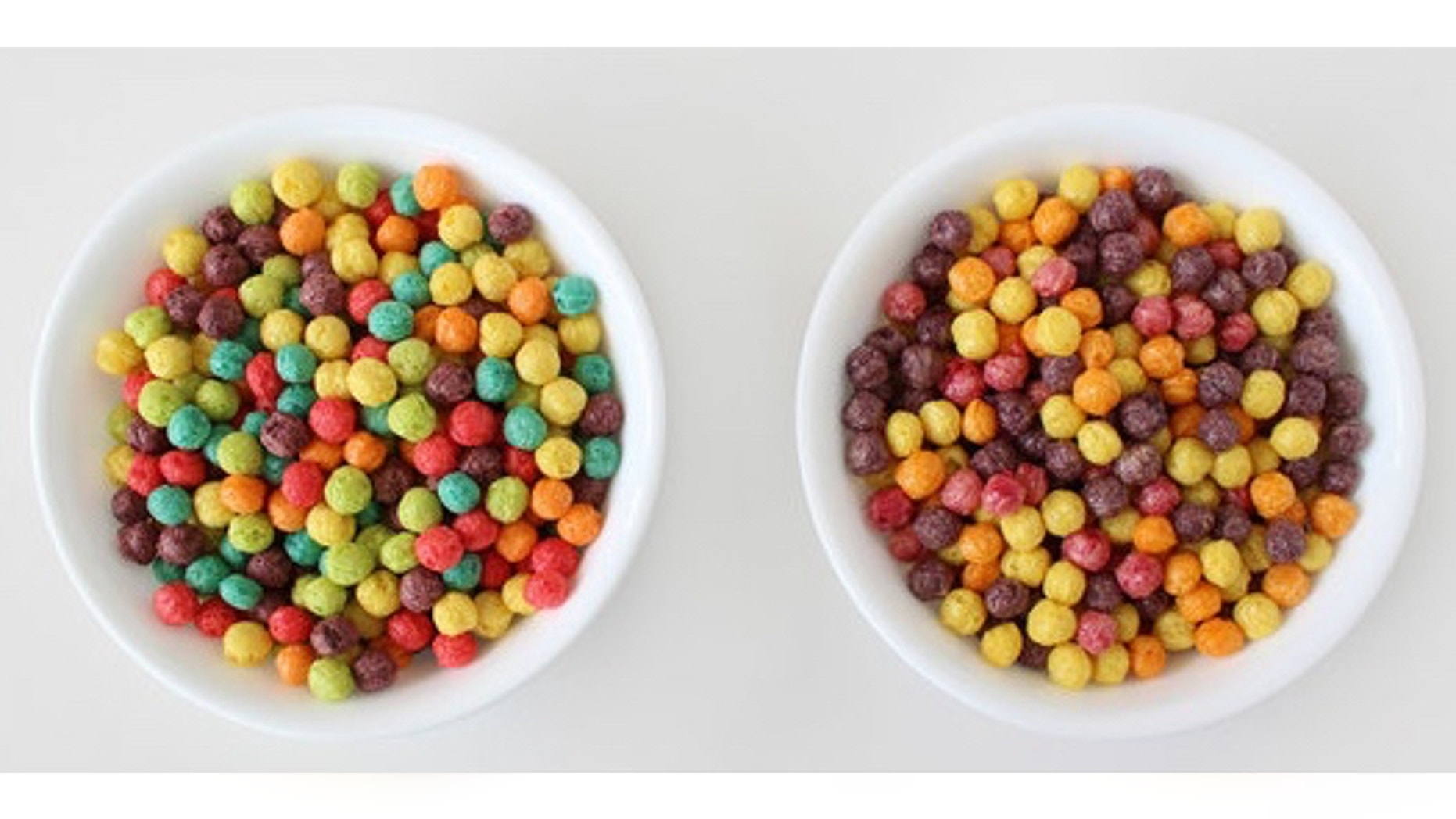 The puffy pieces of sweetened corn that constitute a box of Trix have evolved considerably since General Mills introduced the cereal in 1954, but never before has a change to the formula drawn this much ire from fans.
Avid Trix consumers are becoming increasingly vocal on social media in their criticism of General Mills' decision to remove all artificial colors and flavors from the recipe, with some users describing the resulting cereal's dull colors as "bulls---" and "disgusting"-looking.
The latest changes to Trix actually went into effect in early 2016, as part of General Mills' pledge to remove all artificial colors and flavors from its entire product lineup. The company reportedly opted to alter the formula in response to consumers' growing desire for natural ingredients, and they initially promised the same "fun vibrant colors" that fans were accustomed to.
CHICAGO CUBS PLAYER BECOMES THIRD IN ONE YEAR TO GET HIS OWN CEREAL
"We wanted to make sure they were still fun vibrant colors that we are providing and the fruity flavor that kids expect," General Mills cereal developer Kate Gallager told ABC in a 2015 interview.
But the ingredients General Mills now uses in place of artificial coloring — spice extracts like turmeric and natural fruit juices — still leave a lot to be desired for those craving brightly-colored food. The company has previously admitted that they had not yet found suitable substitutes for their green and blue dyes.
And yes, Trix fans are taking notice. Some are even taking umbrage with the taste since General Mills has removed artificial flavorings and corn syrup, though most of their outrage is centered on the cereal's less-than-vibrant shades:
RETIRED PARATROOPER INVENTS CEREAL BOWL THAT MAKES EATING EASIER
The social media team at General Mills has responded to some these complaints, though most of their responses simply reiterate why Trix currently looks the way it does, or they offer to escalate the matter to the product team.
A representative for General Mills was not immediately available for comment, but this might not be the first time the company has had to deal with crestfallen consumers, especially since Trix cereal has changed considerably since its introduction in 1954. General Mills has added (or removed) several new colors and flavors over the years, and, in 1991, they switched over to fruit-shaped cereal bits before eventually reverting back to round puffs in 2007.
FOLLOW US ON FACEBOOK FOR MORE FOX LIFESTYLE NEWS
Today's Trix fans can still hold out hope that General Mills will find more acceptable replacements for the beloved bright colors of their childhood cereal: In 2016, the company said it was still looking for natural ways to incorporate green and blue.
Until then, Trix enthusiasts might have better luck switching over to Lucky Charms. The Washington Post reports that efforts to produce all-natural Lucky Charms have "since stalled" because food scientists haven't found natural alternatives that won't affect its flavors.
UPDATE: When reached via email, a spokesman for General Mills told Fox News, "We have heard from many Trix fans that they miss the old product and we know consumers have differing food preferences. Providing consumers choices of what they would like to eat is very important to General Mills. We are working on a solution and will share additional information later this year."