Trix bringing back its popular fruity shapes: 'Kids of the 90s can rejoice'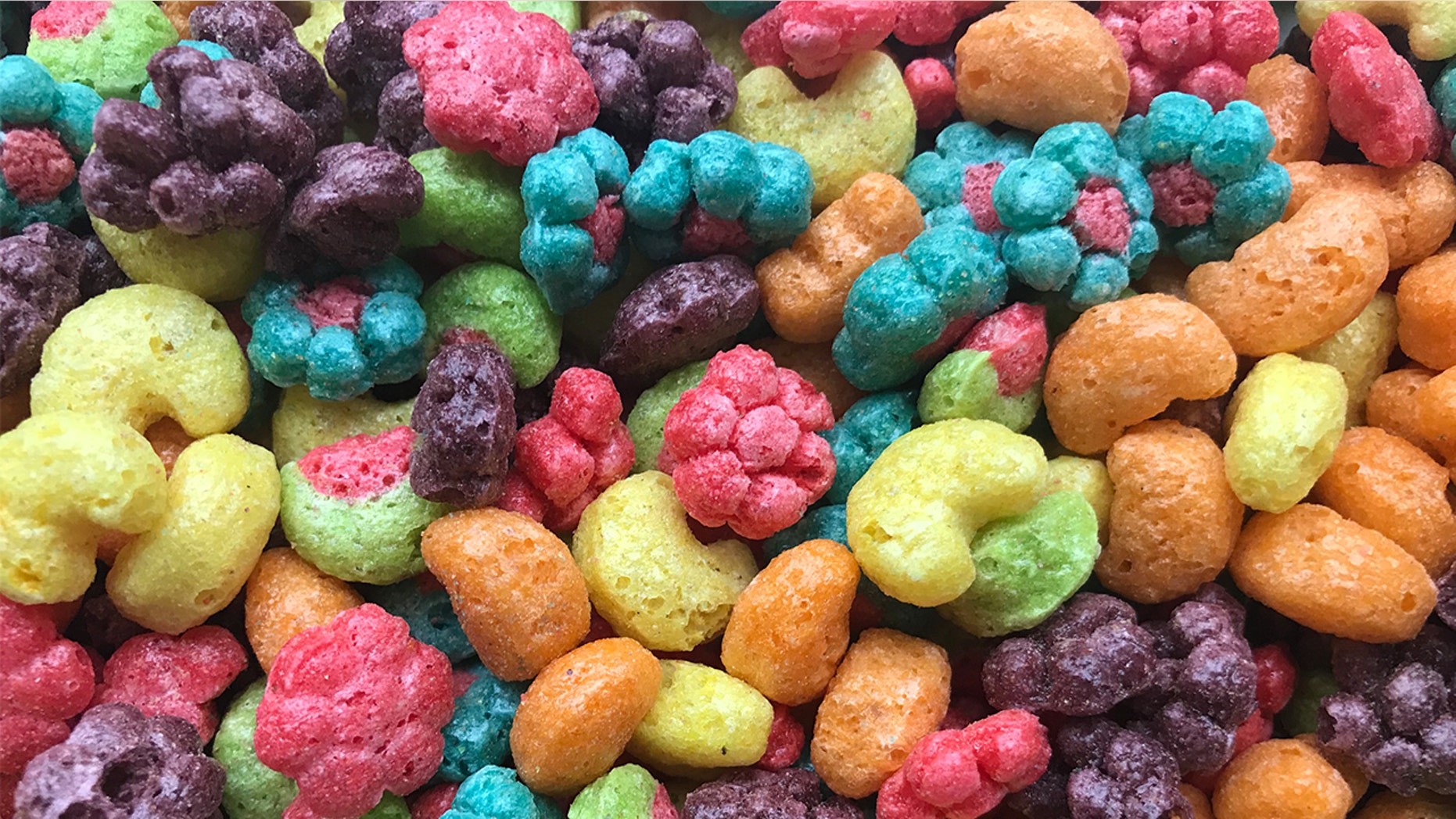 Silly Rabbit, Trix are for everyone who missed the iconic fruity shapes.
General Mills Inc., the parent company of Trix, announced Monday it's bringing back the beloved cereal shape of the 90s and early 2000s after receiving thousands of requests from nostalgic fans.
"In just the last 18 months, the brand has seen more than 20,000 requests, with fans asking things like 'How many retweets to bring shapes back?' or 'Is there a secret stash of Trix Shapes you can send me?'" Scott Baldwin, director of marketing for General Mills Cereal, said in a press release. "Kids of the 90s can rejoice, their fruity shapes are back in Trix."
BRIDEZILLA SLAMMED FOR DEMANDING BRIDESMAIDS WEAR 'HIDEOUS' DRESS: 'WE DO NOT WANT TO WEAR THESE MONSTROSITIES'
When the colorful sugary cereal first debuted in 1954, it was actually ball-shaped and pastel, but the later version with vibrant colors and fun shapes became synonymous with the brand later on.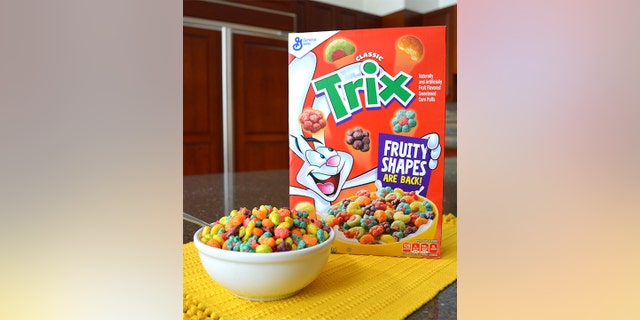 The company phased out the fruity shapes in 2006 much to fans' dismay. Then in 2015, General Mills announced they would no longer use artificial dyes and flavors in their breakfast foods, which left the bold cereal looking a bit lackluster.
After rolling out the new natural Trix, made from "a pretty broad array of fruit and vegetable concentrates," the corporate cereal giant was met with a wave of negative emails, calls and social media posts slamming the look and taste of the new cereal, forcing them to return to the less healthy but more colorful version.
FOLLOW US ON FACEBOOK FOR MORE FOX LIFESTYLE NEWS
"As soon as we brought back the colors, people immediately started asking for the shapes to come back…From research and development ensuring the shapes were just like fans remember to our plant and operations teams actually producing the cereal shapes, the teams worked tirelessly to ensure the shapes are just as our fans remember," Baldwin said.
The fruity shapes will hit grocery store shelves across the country this month.
Fox News' Alexandra Deabler contributed to this report.