Trix cereal looks a whole lot different--here's why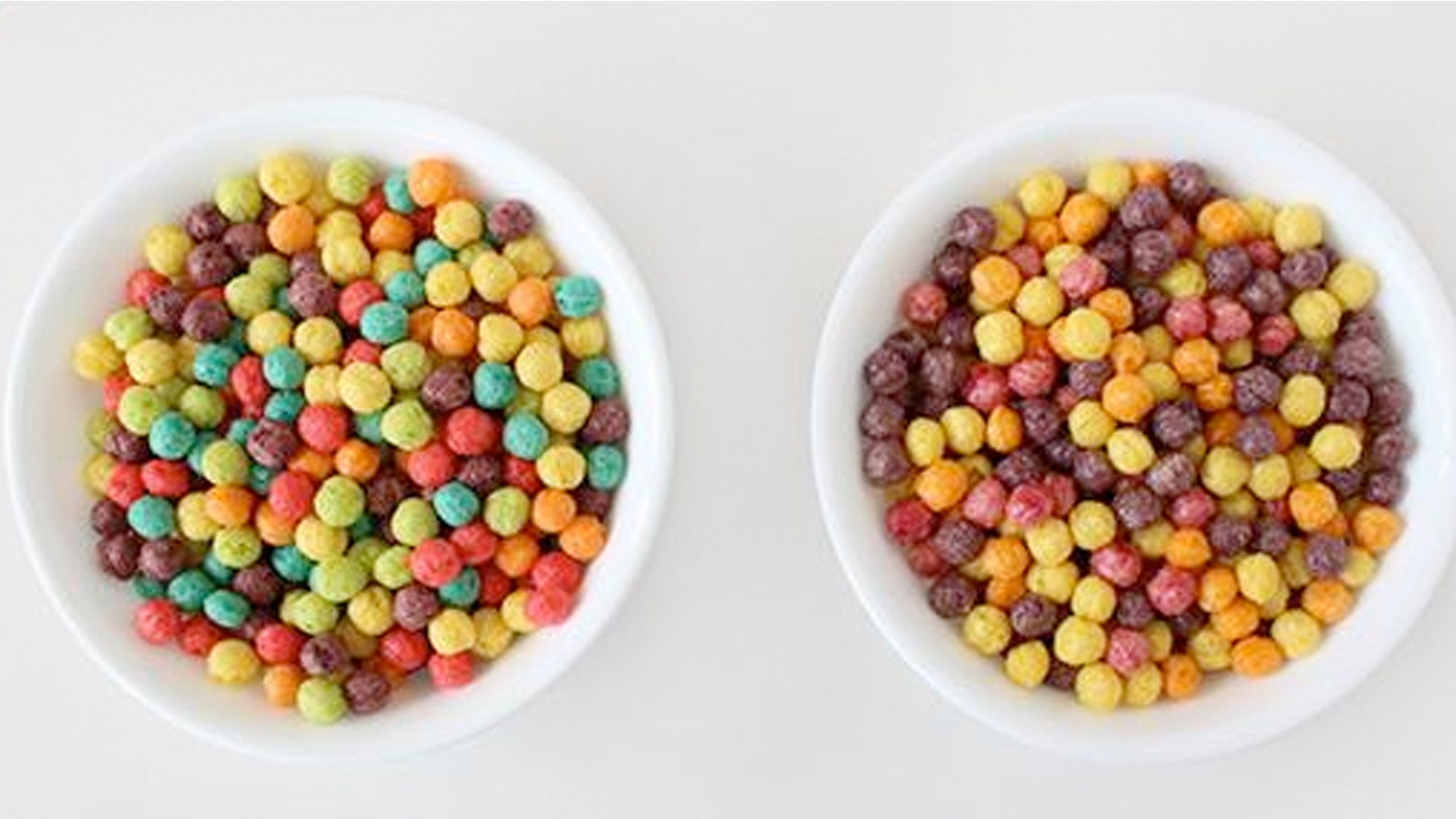 Silly rabbit, of course your Trix cereal looks different.
That's because for the first time since Trix was introduced by General Mills in 1954, the brightly-colored cereal is not so bright anymore.
The change is part of the first wave of new General Mills cereal recipes that contained no artificial flavors and colors from artificial sources, and no fructose corn syrup. Fruit and vegetable juice are now used for flavoring and spice extracts for color, replacing lab-made ingredients such as Red 40 and Yellow 6 that have fallen out of favor among more health-conscious consumers and parents.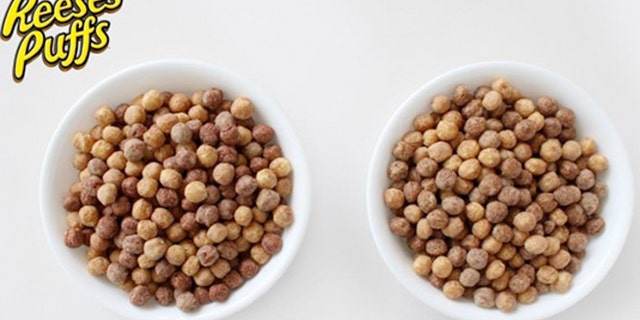 In addition to Trix, the changes were made to Reese's Puffs, Cocoa Puffs, Golden Grahams, Chocolate Cheerios, Frosted Cheerios and Fruity Cheerios --and is part of its pledge to remove all artificial ingredients by the end of 2017. General Mills says that 75 percent of its cereals now are free from artificial color and other additives.
The launch of the seven updated cereal recipes comes less than two weeks after the release of the new 2015-2020 Dietary Guidelines for Americans, which outlines a growing need for consumers to add more whole grains in their diet.
"We are thrilled to see the 2015 Dietary Guidelines continue to recommend making half of your grains whole and recognizing 16 grams of whole grain as a serving, which wasn't in the previous Guidelines," Lesley Shiery, RD, senior nutrition scientist, Bell Institute of Health and Nutrition at General Mills said in a release.
"All of our Big G cereals contain at least 10 grams of whole grain per serving and many also deliver underconsumed nutrients for specific populations like vitamins A, C, D, calcium and iron."
Researchers at General Mills worked several years to develop natural colors for use in its colorful cereals. Recipes now include fruit and vegetables juices, as well as spice extracts such as turmeric and annatto to get colors such as red, yellow, orange and purple in Trix and Fruity Cheerios.
Reese' Puffs and Golden Grahams will incorporate natural vanilla flavor to match the old flavor.
The company says it is still looking for suitable substitutes for green and blue.
General Mills has had to adapt to changing tastes and to meet the demand for consumers who are looking for more natural ingredients.  With its annual U.S. retail sales down for the first time in a decade, the company has cut costs and introduced several new products its Nature Valley brand, one of its healthier lines. It cut sugar by 25 percent in its original Yoplait yogurt.
While cereal consumption as a whole is declining, there are rabid fans of the breakfast food who don't like to see much change in their Cocoa Puffs or Trix.  For now the move to cut additives has been well received, but the colors no longer dazzle.