'Top Chef' host Pasma Lakshmi launches frozen food line at Costco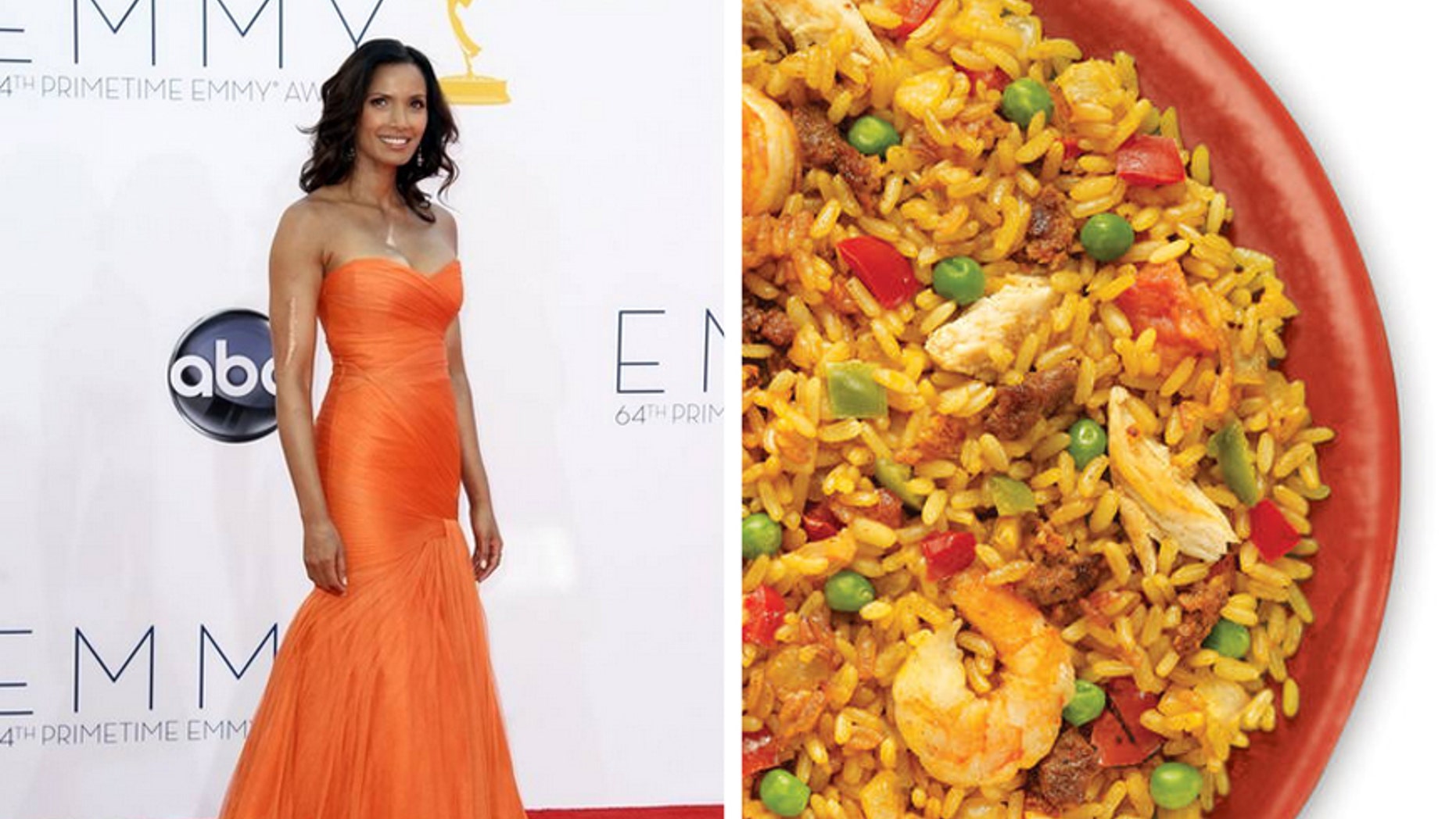 Former model and host of "Top Chef" Padma Lakshmi has unveiled a line of frozen dishes that will soon be available at Costco locations in the Los Angeles area, reports the LA Times.
Only "Padma's Easy Exotic Spanish Paella" is currently for sale, but the cookbook author has three other dishes in the works, including a rice and lentil entrée and organic rice sides.
The paella, a colorful presentation comprised of Italian rice, red and green pepper, garlic, saffron, fire-roasted tomatoes, peas, shrimp, chicken and chorizo, is a take on the classic Valencian favorite and was inspired by Lakshmi's time living in Spain.
"I first had this festive and delicious Iberian specialty when I was living and writing about food there years ago," Lakshmi said in a release for her new food products. "Since then, it's remained one of my favorites."
Lakshmi has penned two cookbooks: "Easy Exotic: A Model's Low Fat Recipes From Around the World" and most recently "Tangy Tart Hot and Sweet: A World of Recipes for Every Day," which both have mixed reviews on Amazon.com
For now, only Angelinos will be able to feast on Lakshmi's frozen dinners but the full line is slated to be released in Costco stores nationwide later this year.