Top 10 Mexican restaurants in the US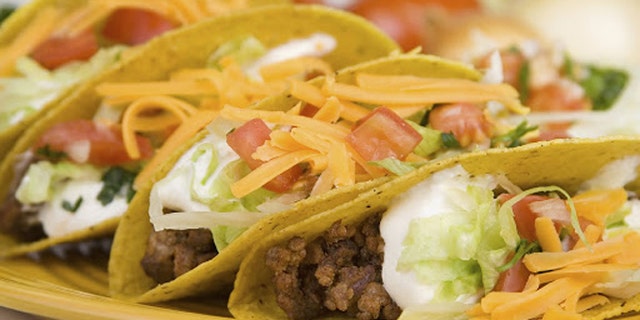 At these restaurants from coast to coast, you can tuck into handmade tacos, Tex-Mex classics or haute interpretations from celebrity chefs. Find out which of these top 10 Mexican restaurants in the U.S. as selected by Gayot offer pig ear nachos or dried grasshoppers. Holy guacamole.

Eduardo de San Angel
2822 E. Commercial Blvd.
Fort Lauderdale, FL 33308
The cuisine at Eduardo de San Angel is a marriage of European technical flair with the complexity of flavors from chef-owner Eduardo Pria's native Mexico. Consider the top-to-bottom quality of ingredients that go into these dishes, and the prices will seem like a bargain.

Elote Cafe
Kings Ransom Sedona Hotel
771 State Rte. 179
Sedona, AZ 86336
At Sedona's Elote Cafe, chef Jeff Smedstad serves cuisine inspired by fifteen years of travels through Mexico. Elote's elegant food is enhanced with local wines, cheeses and produce. Favorites like guacamole are found alongside more unique offerings like smoked pork cheeks served with cascabel chile sauce, corn cake and buttermilk cumin drizzle.

Hugo's
1600 Westheimer Rd.
Houston, TX 77006
Born in Mexico City, chef Hugo Ortega worked his way through the Houston restaurant scene before opening Hugo's with his restaurateur wife, Tracy Vaught. Housed in a vintage 1925 building, lovingly restored to the original brick walls and stamped-tin ceiling, Hugo's is a dining destination worth seeking out for dishes like cochito con mole Xico (braised pork shoulder, mashed plantains and pasilla-dried plum sauce from Veracruz).

Mamacita
2317 Chestnut St.
San Francisco, CA 94123
Mamacita's interior transports guests from busy Chestnut Street in San Francisco to the courtyard of a Mexican village, with a thatched roof over the adobe house kitchen and a sky-blue ceiling dripping with clusters of gold stars. The menu presents classic dishes made from fresh ingredients with a dash of California flair.

Mary & Tito's Cafe
2711 4th St. NW
Albuquerque, NM 87107
A fixture in Albuquerque since 1963, Mary & Tito's Cafe isn't merely still going strong --- it's going incendiary. The exemplary red chile smothers just about everything here from omelets to tamales to the fresh-tasting chile rellenos; equally famed are the carne adovada, chicharrones and savory stuffed sopapillas with sides of refrieds done right.
Mi Tierra Cafe y Panaderia
218 Produce Row
San Antonio, TX 78207
Established in 1941, Mi Tierra Cafe y Panaderia is the don of Mexican dining in San Antonio. Along with Tex-Mex classics, there are authentic offerings like baked cabrito (kid goat) and menudo, a tripe soup that is a legendary hangover cure. On your way out, don't fail to pick up an assortment of pan dulce from the beckoning bakery case; these Mexican pastries and candies are among the best in town.

Oyamel Cocina Mexicana
401 Seventh St. NW
Washington, DC 20004
Dressed up in its corner location in DC's Penn Quarter, José Andrés' Oyamel takes you heart and soul across the border down Mexico way. Enjoy ceviche, mole or crispy grasshoppers in a taco.
Petty Cash Taqueria
7360 Beverly Blvd.
Los Angeles, CA 90036
Petty Cash Taqueria tempts Angelenos with ceviches, tacos and more unusual offerings like pig ear nachos. Stop by during "hora feliz" (aka happy hour) Mon.-Fri. from 5 p.m.-6 p.m. for food and drink specials.

Toloache
251 W. 50th St.
New York, NY 10019
Casual-chic surroundings nicely complement chef Julian Medina's haute Mexican delights at this New York restaurant. If you're in the mood for challenge, try the chapulines tacos, which are --- of course --- Oaxacan-style dried grasshoppers.
Topolobampo
445 N. Clark St.
Chicago, IL 60610
Topolobampo's refined approach is cutting edge and avoids clichés, and the food from owner-chef Rick Bayless is always exciting. The menu changes often, but we've enjoyed slow-cooked lamb carnitas and seared black cod with pozole, avocado and crispy chicharrón (pork rinds).

More from Gayot
Complete Reviews and Photos of the Top 10 Mexican Restaurants
Spanish and Latin American Food Terms
Cheap Eats in Your Neighborhood