Wine culled from the chalky soil of France's Cognac region has a tendency to be acidic, thin and unpalatable. This might have doomed the terroir to gastronomic obscurity, had the region's vintners not been fortunate enough to discover that this wine was excellent for distilling. It so exemplified this ability, in fact, that the region's brandy varietals gradually assumed the name of their otherwise-maligned home and Cognac became a beverage of choice the world over. Produced from the combination of various white wines (known as "eaux de vie"), Cognacs are aged to maturity in barrels before bottling and distribution. In the course of its centuries-long life Cognac has been considered a drink for the poor, an exclusive property of upscale gentlemen's clubs and a symbol of hip-hop excess. At present, Cognac distillers draw from all facets of this varied past to create some of the finest tasting and most exclusive liquors on the planet.
1. Camus Cognac Cuvee 3.128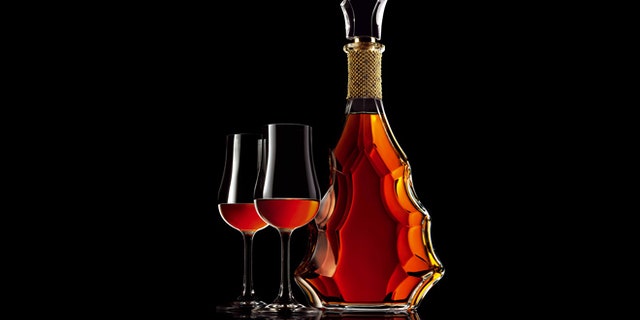 Price: $3,600 (750 ml)
With upwards of 140 years in the distilling business, the Camus family has had more than enough time to perfect its craft. The result of five generations of innovation, the prestigious Cuvée 3.128 is this French dynasty's masterwork. Blended from three different eaux de vie that have been aged 41, 43 and 44 years respectively (hence the 128 of the Cognac's name), this Cognac is presented in a crystal decanter designed by French artist Serge Mansau. It was released in a limited run of 3,068.
2. Cognac Frapin Cuvee 1888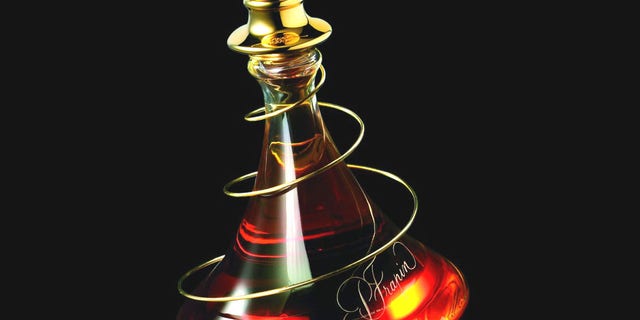 Price: $5,800 (750 ml)
On one of the further flung branches of its sprawling family tree, the Frapin family claims sixteenth-century comic author François Rabelais, well known both for his prodigious wit and equally prodigious intake of spirits. That author's sense of adventure and his appreciation of a good cognac are still present in Frapin family products. The Cuvée 1888 provides the finest example of the clan's ability to mix centuries-old craft with the natural abundance of France's Grande Champagne region. A mixture of several vintages, some predating its 1888 moniker, the Cuvée 1888 presents hints of soft spices and a surprising floral aroma.
3. Courvoisier L'Esprit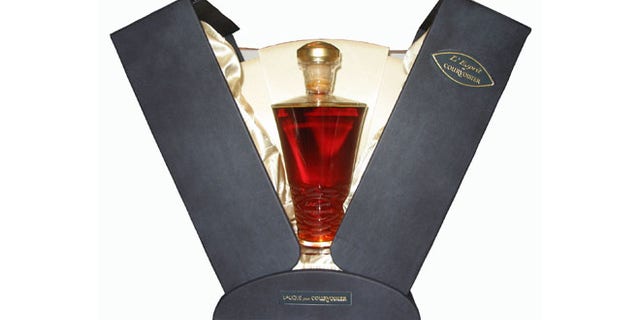 Price: $5,600 (750 ml)
Several of the vintages employed in creating Courvoisier L'Esprit date all the way back to the Napoleonic era, and Master Blender Jean-Marc Olivier has been certain to treat these storied constituents with the respect they deserve. The result is a spirit that boasts flavors of apricot, honey and Havana cigars. It is presented in a hand-cut, Lalique crystal decanter that is an object d'art in its own right.
4. Delamain Le Voyage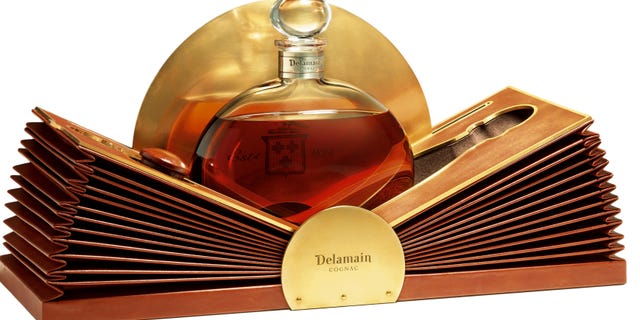 Price: $6,600 (750 ml)
In keeping with its namesake, Le Voyage is sold in a leather travelling case whose design recalls the nineteenth-century world of steamship travel. The Delamain family has poured all its tradition and pride into this specialty Cognac, imbuing it with a globe-trotting sensibility. Le Voyage is flavored with hints of American tobacco, overtones of African coffee and the faint ghost of Far Eastern spices. The Cognac is presented in a Baccarat crystal decanter, of which only 500 have been produced worldwide.
5. Hardy Perfection Fire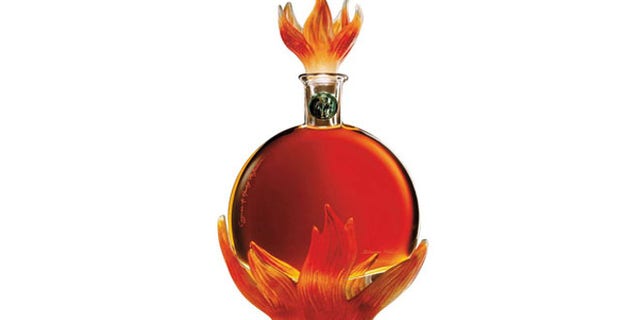 Price: $6,000 (750ml)
One-fifth of Hardy's "Essential Element" series, Perfection Fire is composed of eaux de vie that date back to the 1870s. Advertising itself as "the world's oldest known unblended Cognac," Perfection Fire balances flavors of chocolate, coffee and oak in its smoky bouquet. The Cognac is presented in a Daum crystal decanter that has been designed to highlight the "element" that the Cognac represents. "Water," "Earth," "Light" and "Air" are also available, though the collection itself numbers only 300 decanters in all.
6. Hennessy Ellipse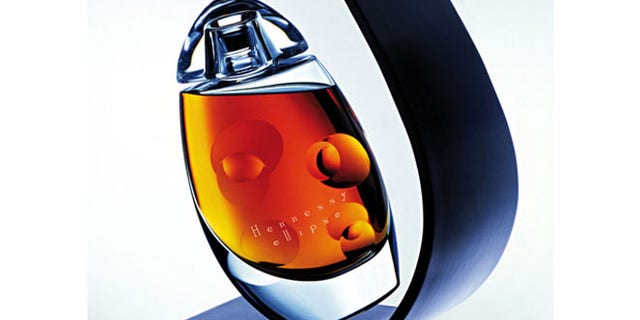 Price: $8,800 (750 ml)
As the number one selling Cognac brand in the United States, and the supplier of 40 percent of the world's Cognac overall, Hennessy is an undeniable giant in the world of specialty spirits. Ellipse is a luxury blend befitting such a storied purveyor. With notes of crystallized fruit and wild roses, Ellipse takes Hennessy's well-known flavor and whittles it down to its most wonderfully essential.
7. Hine Talent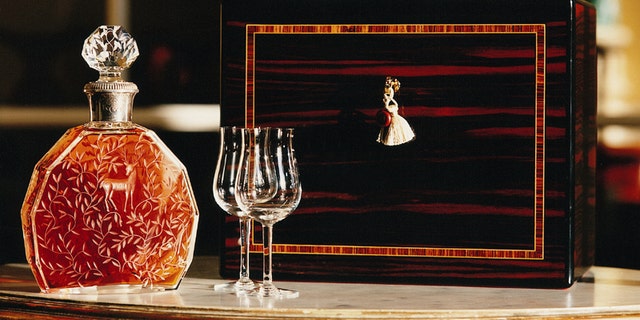 Price: $7,200 (750 ml)
Talent was created in 1991 by Bernard and Jacques Hine to honor the bicentennial of their grandfather's arrival in France. As is befitting so grand an occasion, the brothers Hine quite literally pulled out all the stops. Talent is culled from the Hine cellars' finest Cognacs. It offers a flavor with heavy undertones of fruit and comes packaged inside an ornate, Baccarat crystal decanter, this placed inside a humidor custom-made from Honduran mahogany.
8. Cognac Jenssen Arcana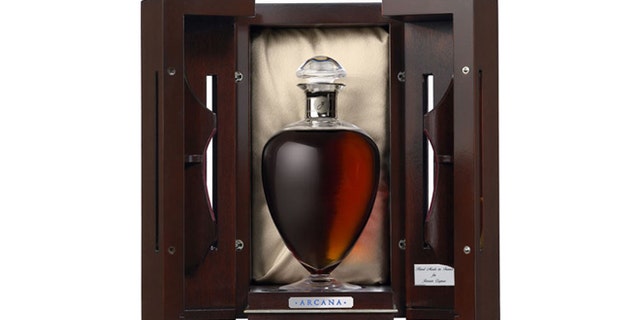 Price: $7,000 (700 ml)
Arcana derives its flavor first from the chalky soil of France's Grande Champagne region, then from the century that it spends aging in casks of French oak. Jenssen uses this Cognac primarily as an enhancer to its more expensive blends; therefore, single decanters of Arcana are available only upon individual request. If you have the budget for such refined indulgence, Jenssen will reward you with not only the cedar and blond tobacco flavorings of one of the world's most exclusive spirits, but also with a hand-blown crystal decanter and ornate wooden shrine in which to store it.
9. L'Art de Martell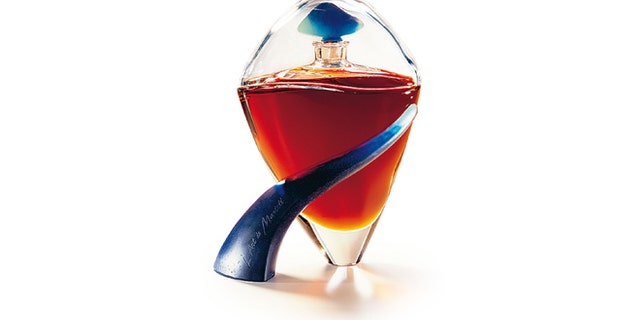 Price: $8,600 (700 ml)
Martell created this limited edition Cognac in 1997 to commemorate the retrocession of Hong Kong to China. With a history in the Cognac business that dates back to the 1720s, the Martell family has had plenty of time to construct a fitting tribute. The 1,997 bottles of L'Art de Martell are among the grandest testaments to that family legacy. With hints of hazelnut and blackcurrant, L'Art makes it clear why the Martell family cellar is often referred to as "Le Paradis."
10. Remy Martin Louis XIII Black Pearl Limited Edition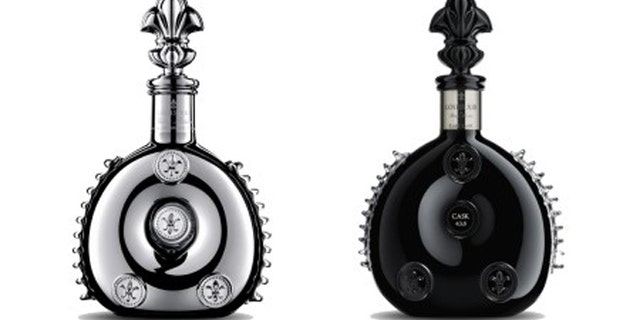 Price: $27,000 (750 ml)
Blended from more than 1,200 eaux de vie that vary in age between 40 and 100 years, Rémy Martin's Louis XIII Black Pearl Limited Edition is an exclusive Cognac to end all exclusive Cognacs. It was during the seventeenth century reign of Louis XIII that the Rémy Martin family first settled in the Cognac region of France. One hundred and fifty years after that date, the family decided to name its most prestigious cognac after the monarch that had seen it to such fortune. The Louis XIII imprint remains one of the finest in the world. Released in 2008, the Black Pearl Limited Edition is the most exclusive of the Louis XIII Cognacs. It presents floral notes and a delicate bouquet of spices.
More from Gayot
Watch Maurice-Richard Hennessy Give a Video Cognac Lesson