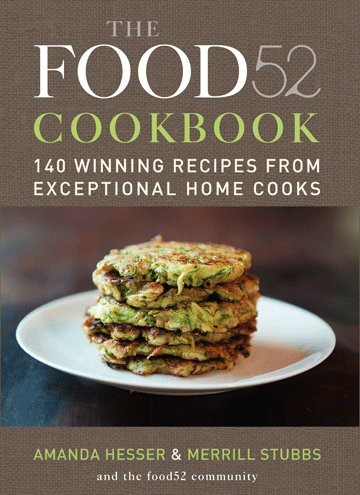 'Tis the season for eating and cooking, so there's no better time than now to stock up on some fabulous cookbooks --either for you or the chef on your list.
But sometimes it's not easy to find ones that have the perfect balance of sophisticated appeal and practical guidance. Well, search no further. We've pulled together some of the top tomes we've been testing throughout the year, as well as some new ones to boot. Whether you're looking to brush up on the basics or get some fresh baking ideas, FoxNews.com picked the best cookbooks of the season.
1. The Food52 Cookbook (William Morrow) --This is a recipe collection created by some of America's best home cooks. Co-authors Amanda Hesser and Merrill Stubbs asked their Food52 website followers to submit recipes in specific categories. They tested more than 1000 submissions to determine two finalists in each category. Readers selected the winners and compiled a selection of the best. Cost: $35.
2. Basics to Brilliant, Y'all (Ten Speed Press) -- Virginia Willis' die-hard fans eagerly awaited Basics to Brilliant, Y'all, the follow-up to Bon Appetit, Y'all. This bourbon-sipping Georgia-native is a classically trained French chef who combines flawless technique with down-home southern cuisine. Cost: $35.
3. Heartland: The Cookbook (Andrews McMeel) -- Judith Fertig fills this beautiful coffee table book with recipes from the thirteen states making up the central part of the country. A well-earned nod to a region that deserves more culinary recognition than it gets. Cost: $35.
4. From the Ground Up (Wiley) -- James Villas' fascinating, thorough exposition on everything and anything you can make with ground meat or ground seafood. Cost: $22.99.
Click here for more about From the Ground Up.
5. Desserts From The Famous Loveless Cafe (Artisan/Workman) -- Alisa Huntsman compiled a collection of desserts from the landmark Nashville café. It's all here: Blueberry Skillet Cobbler; Root Beer Float Cake; Chess Pie; Blueberry Peach Corn Bread Buckle. Cost: $24.95.
6. American Flavor (Ecco) -- Andrew Carmellini's down-to-earth recipes created by this superlative New York chef include cornmeal-based Mush My Way, Spam Musubi (yes, as in Spam) and White-Boy Asian Ribs. Cost: $34.99.
7. The Whole Hog Cookbook (Rizzoli) --"Ham," says Libbie Summers, author of The Whole Hog Cookbook, "is like the duct tape of the food world. You can make anything with it." This salute to pork is an easy read with recipes geared toward real people. Cost: $30.
Click here for more about The Whole Hog.
8. The Food Of Spain (Ecco) -- Claudia Roden specializes in Mediterranean cuisine and The Food Of Spain sheds light on a cuisine that's on par with French and Italian food, only not enough people know it. Yet. Cost $39.99.
9. Tender (Ten Speed Press) -- In this book by Nigel Slater, one of Great Britain's most admired food writers, Slater transformed his 40-foot London backyard into an urban vegetable garden. This beautifully-illustrated cookbook/diary is for food lovers and armchair food lovers alike. Cost: $34.79
10. All About Roasting (Norton) -- Molly Stevens' fills All About Roasting with culinary common sense for home cooks. She tells which cuts and roasting temperatures are best, discusses how size and shape influence cooking time and explains how basting, salting and oven rack position affect the final result. Cost:$35.