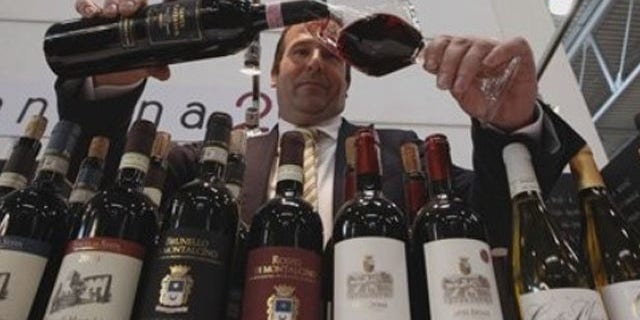 While many brunch drinkers enjoy bottomless mimosas, we prefer our wine unadulterated. The bottles on our list of top 10 brunch wines are well suited to pair with a wide variety of foods, from omelettes and pancakes to seafood and sandwiches. We've selected wines from California, Oregon, Washington and Italy, including a crisp Prosecco, an aromatic Riesling and a full-bodied Merlot. And as a further recommendation, each of these bottles can be bought for less than $20. So uncork a bottle, grab your glass and enjoy the sunshine!
SPARKLING
Lamberti Prosecco Veneto DOC
Veneto, Italy
$13
The winery producing this sparkling wine stands on the picturesque shores of Lake Garda in northern Italy. Their Prosecco is refreshingly dry and crisp, displaying delicate mineral notes and stone fruit flavors on the palate. Check out the Top 10 Cheap Champagnes.
Domaine Ste. Michelle Brut Rosé
Columbia Valley, Washington
$12
Domaine Ste. Michelle is one of Washington state's largest producers of sparkling wines. Their sparkling rosé is made entirely from Pinot Noir grapes, giving it soft strawberry flavors and a crisp acidity.
WHITE
Gloria Ferrer 2008 Carneros Chardonnay
Sonoma, California
$18
Made entirely from Chardonnay grapes grown on Gloria Ferrer's estate vineyard in Carneros, this white wine offers a fragrant bouquet of pear, peach and honeysuckle aromas. In the mouth, it reveals ripe apple flavors and just enough oak on the finish.
NxNW 2010 Horse Heaven Hills Riesling
Columbia Valley, Washington
$12
North by Northwest wines showcase the various regions of Washington and Oregon's Columbia River Valley, including this dry Riesling from the Horse Heaven Hills AVA. It features lovely banana, pineapple and floral aromas on the nose. In the mouth, further fruit flavors are complemented by a crisp minerality.
Oak Knoll 2009 Pinot Gris
Willamette Valley, Oregon
$14
One of Oregon's oldest wineries, Oak Knoll takes advantage of the state's temperate northern climate to grow more delicate varietals like Pinot Noir, Gewürztraminer and Riesling. Their Pinot Gris is on the sweet side, offering bright fruit flavors and a smooth finish.
ROSÉ
Mochetto 2010 Rosato
Delle Venezie, Italy
$17
Composed mainly of Moscato Rosé with the addition of some Brachetto, this pink Moscato is very sweet and low in alcohol content. It offers fresh fruit flavors of peach and strawberry with a hint of rose blossom. Check out the Top 10 Rosés.
RED
J. Lohr Estates 2010 Falcon's Perch Pinot Noir
Monterey County, California
$17
Winemaker Jerry Lohr blends his 2010 Falcon's Perch Pinot Noir with fruit grown in multiple vineyards in cool Monterey County. On the nose, it features raspberry, cherry, vanilla and lilac aromas. In the mouth, it reveals soft tannins that would pair well with smoked salmon or roast turkey.
Bogle Vineyards 2009 Petite Sirah
Central Valley, California
$11
Having produced Petite Sirah for 32 years, Bogle considers the grape their "heritage" varietal. Blended from grapes grown in Clarksburg and Lodi, it is full-bodied and jammy, displaying dark plum and blackberry flavors. Notes of tobacco and spice add further depth.
McManis Family Vineyards 2010 Merlot
California
Price: $11
The McManis family has been growing grapes in the northern end of California's vast San Joaquin Valley since 1938. They now make an array of varietal-specific wines, including this 2010 Merlot. It is rich and full-bodied, displaying concentrated red fruit flavors with a hint of chocolate. Check out the Top 10 Wines Under $10.
DESSERT
Ricossa 2010 Moscato d'Asti DOCG
Piedmont, Italy
$15
Made in the foothills of northern Italy, this Moscato d'Asti makes up in sweetness what it lacks in alcohol content. Offering pungent peach aromas, it displays warm honey flavors in the mouth that are balanced by a crisp acidity. Pair it with lemon tart or panna cotta.
MORE ON GAYOT.com
More Top Brunch Wines
Best Brunch Restaurants Near You
Top 10 Value Wines