Top 10 American sparkling wines
Don't be fooled; lots of wineries in the USA make sparkling wines that are just as good as equivalently priced offerings produced in Champagne, France. That means you can buy American and buy fine bubbly at the same time. Truth be told, many California sparkling wineries were founded by famous Champagne houses. Gayot's list of the top 10 American sparkling wines includes wines from California as well as Washington State and Virginia. They start at just $15, and there is even one named Trump! Enjoy these top 10 American sparkling wines during the holidays, on festive occasions and throughout the year. Cheers!
1. Schramsberg 2009 Brut Rosé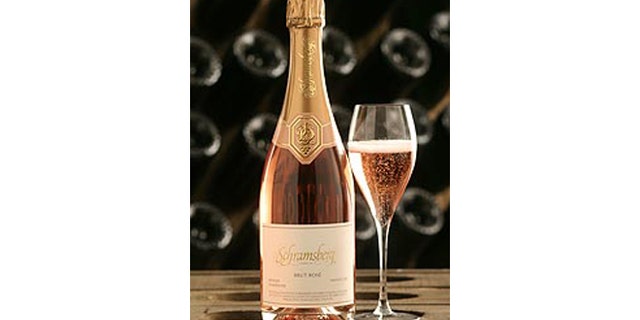 North Coast, California
Price: $43
Composed of 70 percent Pinot Noir and 30 percent Chardonnay grown in the coastal regions of northern California, this elegant vintage rosé boasts complex aromas of raspberry and strawberry, mango and papaya. In the mouth, it reveals crisp peach and pineapple flavors and a lengthy finish.
2. Domaine Carneros 2006 Le Rêve Blanc de Blancs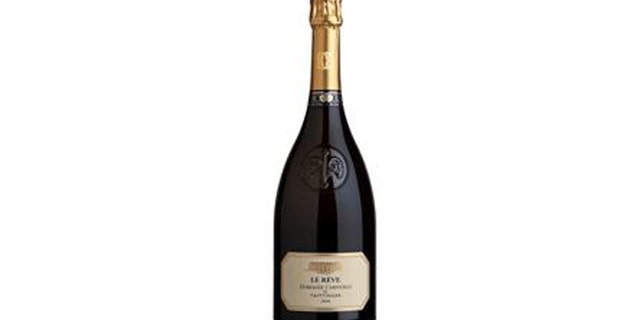 Carneros, California
Price: $99
Visiting Domaine Carneros is like visiting Champagne Taittinger in France, which founded this winery together with the Kobrand Corporation in 1987. Both estates are dominated by similarly styled châteaux. The 2006 Le Rêve Blanc de Blancs boasts complex aromas of brioche, honeysuckle, quince and fig. On the palate, it reveals peach and pear flavors with a touch of almond.
3. Frank Family 2008 Blanc de Blancs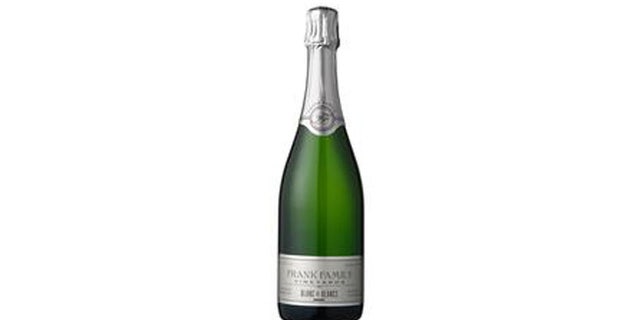 Carneros, California
Price: $45
Disney executive Rich Frank purchased the old Larkmead Winery in 1991 and founded his eponymous Frank Family Vineyards. The 2008 Blanc de Blancs features lemon, honeysuckle and yeasty aromas, a creamy mouthfeel and fine bubbles.
4. Treveri Cellars Sparkling Pinot Gris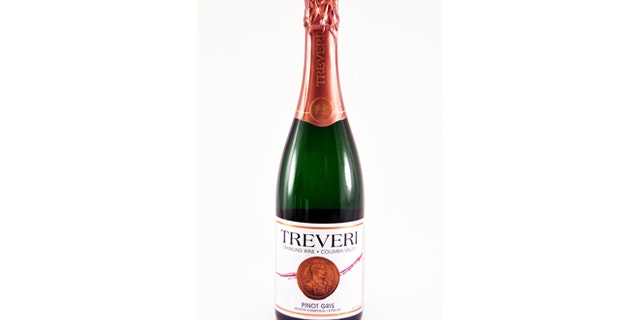 Columbia Valley, Washington
Price: $15
In addition to the more traditional rosé and blanc de blancs styles of sparkling wine, Treveri makes a number of varietal sparklers from such grapes as Gewürztraminer, Müller-Thurgau, Riesling and Pinot Gris. This non-vintage offering features citrus and floral aromas on the nose and a touch of sweetness on the palate.
5. Laetitia 2010 Brut de Noirs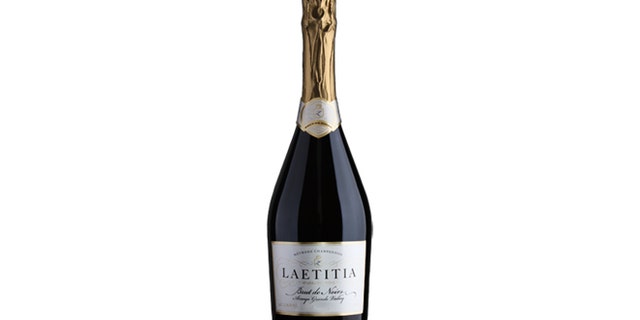 Arroyo Grande Valley, California
Price: $30
A term used uniquely by Laetitia, Brut de Noirs is simply a contraction of Brut Blanc de Noirs. The 2010 vintage is made entirely from Pinot Noir, the most commonly planted grape on the estate. It offers tart flavors of pomegranate, rhubarb and raspberry and a dry, crisp mouthfeel.
6. Gloria Ferrer 2008 Anniversary Cuvée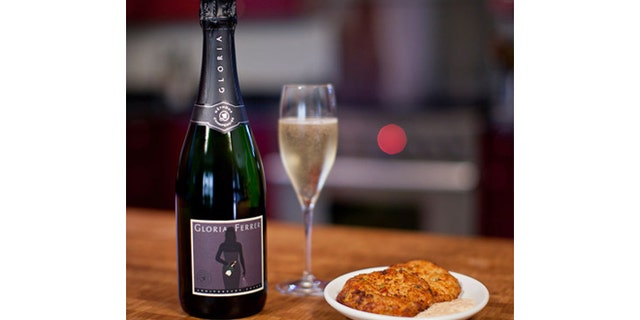 Carneros, California
Price: $40
The 2008 Anniversary Cuvée celebrates the winery's 25th growing season. Made entirely from Chardonnay, this blanc de blancs sparkling wine displays lemon and pear flavors with hints of almond and brioche. Fine bubbles give it a silky, creamy texture.
7. Mumm Napa 2007 DVX Rosé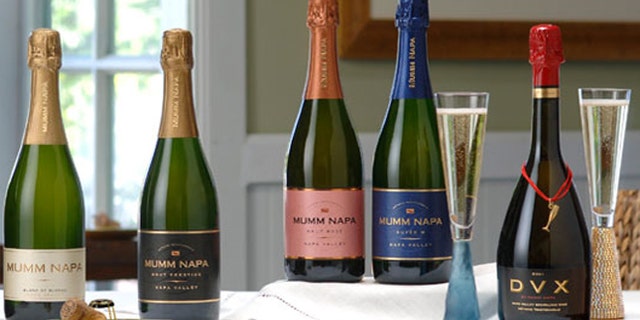 Napa Valley, California
Price: $70
Still rosés seem like an afterthought at many wineries, which produce them in order to round out their portfolio. Sparkling rosés are different, often representing a winery's finest offering, such as this one from Mumm Napa. Priced $10 higher than its golden-hued counterpart, the 2007 DVX Rosé boasts vibrant strawberry and pomegranate flavors and an elegant, creamy mouthfeel.
8. Trump Winery 2008 SP Blanc de Noir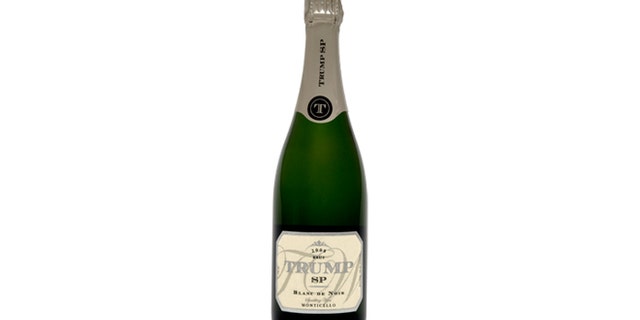 Monticello, Virginia
Price: $35
Donald Trump likes to put his name on everything. Although he bought the winery from Patricia Kluge, the Trump named here is The Donald's son Eric, who oversaw the acquisition and now manages the operation. The 2008 SP Blanc de Noir is made entirely from Pinot Noir. It offers rich flavors of honey, toffee and caramel and a creamy mouthfeel.
9. Sea Smoke 2011 Sea Spray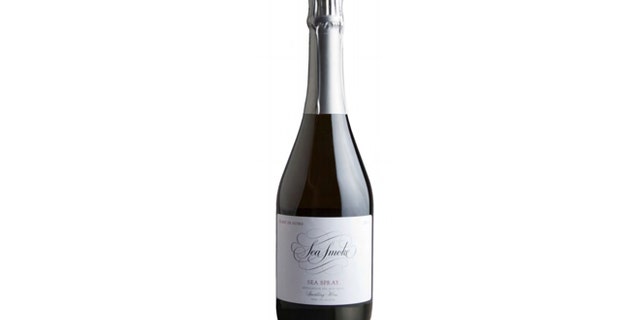 Santa Rita Hills, California
Price: $80
If the name Sea Smoke Cellars is meant to evoke the coastal fog that often blankets its estate vineyards, Sea Spray is an apt description of the this lively sparkling wine. Made from biodynamically farmed Pinot Noir, the 2011 displays an aromatic bouquet of lavender, cranberries and lemon meringue, fine bubbles and a lengthy finish.
10. Iron Horse 2004 Brut LD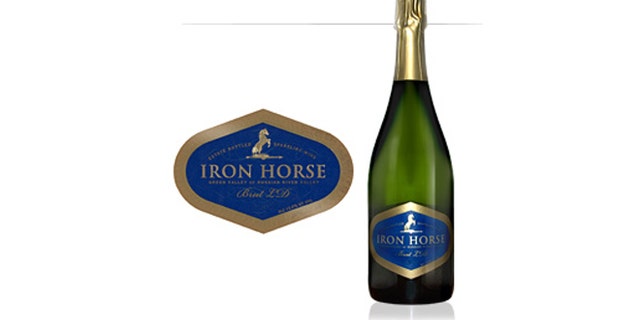 Green Valley of Russian River Valley, California
Price: $89
Disgorging a wine involves removing the sediment of dead yeast cells before the dosage is added. The 2004 Brut LD (Late Disgorged) was aged for more than eight years before disgorging, resulting in a more complex, creamier wine. Composed of equal parts Chardonnay and Pinot Noir, it displays apple and pear aromas, lemon and lime flavors and a dry mouthfeel.
More from Gayot
More Info and Photos of the Top 10 American Sparkling Wines
More Top American Sparkling Wines