Top 10 Affordable Holiday Wines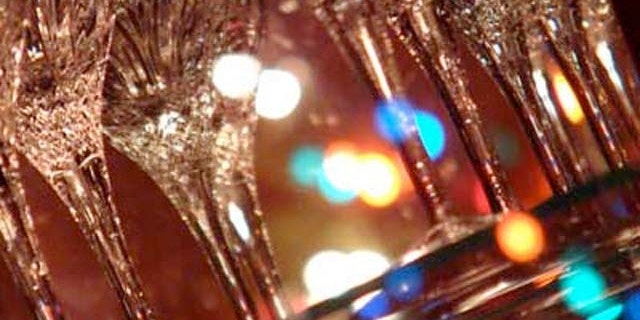 Bring a little festive cheer to the season's celebrations with one of these festive wines as selected by Gayot.com. Our typically diverse selection includes a classic Champagne, a Napa Valley Cabernet Sauvignon and a dessert wine from Chile. With prices starting at $9, these bottles won't break the bank either. "Cheers!"
SPARKLING
Piper Heidsieck Vintage 2004 Champagne, France $75
Florens-Louis Heidsieck, the son of a Lutheran minister from Westphalia, founded this famed Champagne house in 1785. Piper-Heidsieck's 2004 vintage is composed of 60 per cent Pinot Noir and 40 per cent Chardonnay. A multi-layered bouquet reveals almond and hazelnut aromas, apricot and rhubarb as well as fragrant floral notes. Fresh and effervescent on the palate, this vintage is pleasantly dry, with just a hint of coconut.
Parés Baltà NV Cava Brut Penedès, Spain $17
This family-owned winery in the Penedès region of Spain boasts a history stretching back to 1790. Parés Baltà produces still and sparkling wines made from organically-farmed grapes grown on their estate vineyards. Their non-vintage dry cava is a light and refreshing blend of Parellada, Macabeo and Xarel-lo grapes. Aromas of pear and apple carry through on the palate.
J Vineyards & Winery Brut Rosé Russian River Valley, CA $28
Founded in 1986 by Judy Jordan (who grew up in the Jordan Winery family), J is known as a leading American sparkling wine producer. This dry rosé is composed of 64 per cent Pinot Noir, 34 per cent Chardonnay and 2 per cent Pinot Meunier grapes, all sourced from J's estate vineyards in the Russian River Valley. The result is crisp and refreshing with raspberry, lemon and blood orange flavors.
WHITE
Buty Winery 2009 65% Sémillon, 27% Sauvignon & 8% Muscadelle Columbia Valley, WA $25
Nina Buty Foster and her husband, winemaker Caleb Foster, founded Buty Winery in 2000. Their aptly-named blend of white grape varietals grown in Washington's Columbia Valley offers zesty lemon aromas on the nose with fragrant floral notes. Its crisp acidity and supple texture make this wine ideal for pairing with seafood, white meats and light pasta dishes.
MacMurray Ranch 2009 Sonoma Coast Chardonnay Sonoma Coast, CA $20
Nestled in the Russian River Valley, MacMurray Ranch was bought by Hollywood actor Fred MacMurray in 1941. His daughter Kate now lives and works on the ranch, where vines were planted in the mid-1990s. MacMurray Ranch's 2009 Sonoma Coast Chardonnay offers an aromatic bouquet that includes hints of caramel and vanilla, as well as ripe lemon and melon flavors on the palate. Malolactic fermentation endowed it with a rich and creamy mouthfeel.
ROSE
Tapeña 2010 Rosé Tierra de Castilla, Spain $10
Tapeña's name is a combination of the Spanish words tapas and peña, slang for a group of close friends. In other words, Tapeña wines are meant to be enjoyed with food and among friends. Their 2010 Rosé is composed of 55 per cent Monastrell (also known as Mourvèdre), 40 per cent Garnacha and 5 per cent Shiraz. It is crisp and acidic with bright citrus flavors balanced by mineral notes. Pair it with light appetizers, crunchy salads or seafood.
RED
Joseph Phelps Vineyards 2008 Napa Valley Cabernet Sauvignon Napa Valley, CA $56
Joseph Phelps founded his eponymous vineyards in 1972. Six years later he released his 1974 Insignia, becoming the first California vintner to produce a blend of traditional Bordeaux varietals under a proprietary name. This 2008 Cabernet Sauvignon boasts a similar blend of varietals, but with a comparatively lower price tag. Plum and blackberry aromas mingle with earthier notes, while flavors of dark fruit and spice, firm tannins and a lush mouthfeel fill out the palate.
Waterstone 2008 Carneros Pinot Noir Napa Valley, CA $22
Winemaker Philip Zorn and longtime wine executive Brent Shortridge founded their Napa Valley winery in 2000. Their 2008 Pinot Noir, made from grapes grown in the cool Carneros region, is medium-bodied with soft tannins. On the nose, it offers plum and cherry aromas with a hint of cola, while a touch of vanilla is evident on the palate. Pair it with roast turkey, salmon or ravioli.
DESSERT
Wilson Creek Almond Champagne Temecula Valley, CA $17
A family-owned estate vineyard and winery, Wilson Creek is located in southern California's Temecula wine country. Their signature offering is this Almond Champagne, a non-vintage blend of Colombard and Chardonnay grapes, with just a hint of pure almond added. The resulting sparkling wine tastes sweet, but not cloying, with a rich aroma and flavor much like that of marzipan.
Viña Tabalí 2009 Reserva Late Harvest Muscat Limarí Valley, Chile $9 (375 ml)
The tabalí in Viña Tabalí means "passage of waters" in the local dialect. Waters do run through northern Chile's Limarí Valley (near the Atacama Desert), where the winery and its vineyards are situated. Made from estate-grown grapes, Viña Tabalí's 2009 Reserva Late Harvest Muscat is unsurprisingly sweet. It offers rich and complex flavors of apricot, papaya and honey and a smooth, soft finish.
MORE ON GAYOT.com:
Pairing Wine with Holiday Meals
The Best Sparkling Wines & Champagnes