'Tone-deaf' Jack in the Box teriyaki bowl ad sparks backlash for sexual innuendos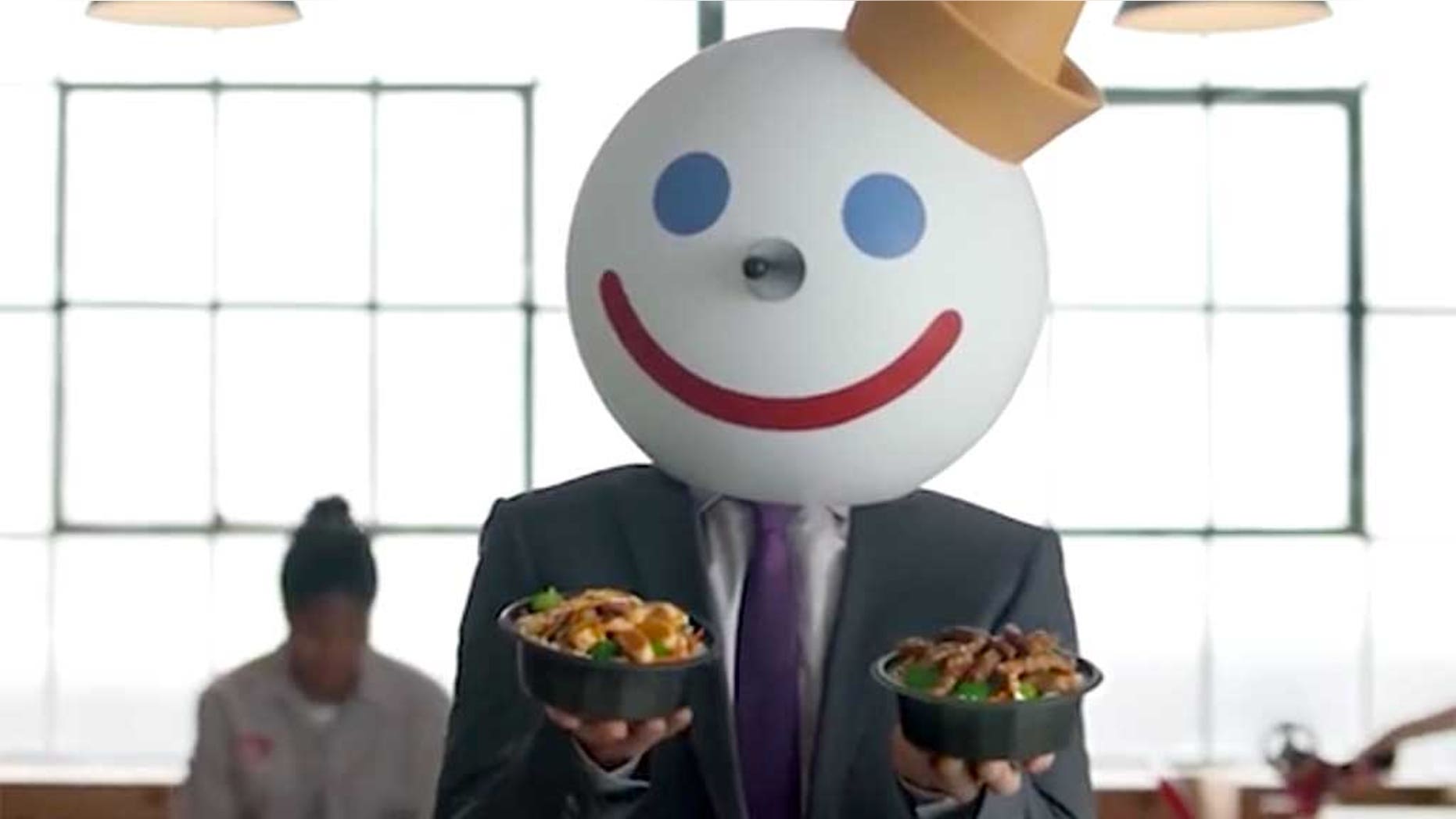 Jack in the Box has come under fire for a sexually suggestive advertisement for the chain's new teriyaki bowls.
The ad features Jack, the brand's fictional CEO, discussing the new bowls by using them as a pun for a part of the male anatomy.
In the commercial, Jack walks into a room and explains he's the only one with "the bowls to serve something different."
JACK IN THE BOX CEO: SWAPPING CASHIERS FOR ROBOTS 'MAKES SENSE' DUE TO MINIMUM WAGE INCREASE
The spot continues with more bowl-based innuendo. At one point Jack says to an employee, "You've got some pretty nice bowls there, and so does Dan." A female employee also comments on how nice Dan's "bowls" are.
The nearly minute-long ad finishes with an executive explaining to a clueless Jack that his marketing strategy is making people "uncomfortable."
The tongue-in-cheek commercial seems par for the course for the brand — which has also caught some flak for its stoner-geared Munchies Meals ads. However, many viewers feel the ad is tone-deaf in today's #MeToo environment.
AdWeek ran an article by David Griner titled "Jack in the Box Just Launched One of the Most Tone-Deaf Ads of the #MeToo Era," saying the stunt celebrates sexual jokes in the workplace.
Several on Twitter agreed with Griner, saying the sexual innuendos were offensive, while others felt people were making "something out of nothing."
ANGRY FAST FOOD CUSTOMER TELLS EMPLOYEE HE'LL BUY HER A 'TICKET BACK TO MEXICO'
Jack in the Box and the advertising agency responsible for the teriyaki bowl campaign, David & Goliath, told CBS News that the commercial is simply continuing what people have come to expect from the brand.
"[A]s a brand known by its fans for its tongue-in-cheek, playful sense of humor, this ad is simply a creative and humorous expression around the teriyaki bowl product," the companies said in a joint statement. "It intends to highlight how a burger brand such as Jack in the Box dares to go beyond the usual fast food fare and serve something different."
FOLLOW US ON FACEBOOK FOR MORE FOX LIFESTYLE NEWS
As of Wednesday afternoon, the commercial is still running.
Jack in the Box has not responded to Fox News' request for comment.