Tips for preparing a show-stopping fondue
Fondue is a fan-favorite among holiday party-goers, but preparation can be a chore and often results in a sticky mess.
Chef Shane Schaibly, corporate chef of Front Burner Brands which manages The Melting Pot restaurants, has tips for preparing amazing fondue, keeping the table clean and organized, and having guests leave happy.
1. Keep it hot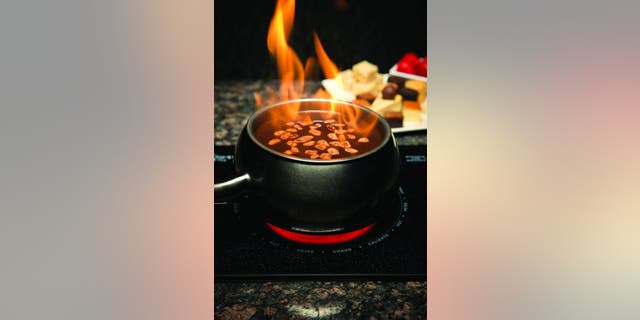 "The key is the heat," Schaibly told FoxNews.com. "You want to make sure to keep [the fondue pot] warm. It's the biggest problem that people have."
Schaibly said if the fondue gets too cool it will start to harden. "Keeping constant heat on it is key," he said. Schaibly recommends starting the fondue on a stove using a double boiler and then serving in the fondue pot. He says once the fondue has been transferred to a pot, never let it boil.
He recommends keep cheese and desserts fondues at 120 degrees using a tea light.
2. Pick a good cheese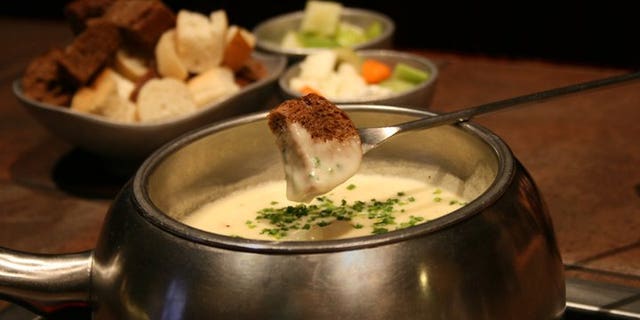 "Your imagination decides what works and what doesn't," Schaibly told FoxNews.com. "Cheese that is harder works better."
He suggests Alpine cheese, cheddar and Gouda as good options. "Swiss cheese works okay, but it tends to be a bit stringier," he said.
Cheese fondue should be the consistency of warm honey when completed.
Recipe: Cranberry Cheddar Fondue
3. What about chocolate?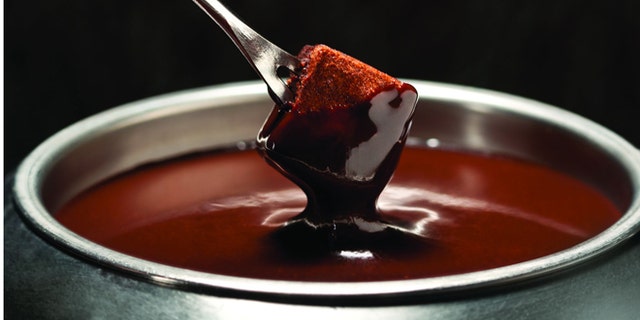 Dark chocolate's bitter flavor works well when paired with sweet dippers like pineapple and marshmallows, Schaibly says.
Milk chocolate melts evenly and its milder taste makes it a good base for mixing with sweet liquors, peanut butter or marshmallow crème.
Recipe: Flaming Turtle Chocolate Fondue
4. Texture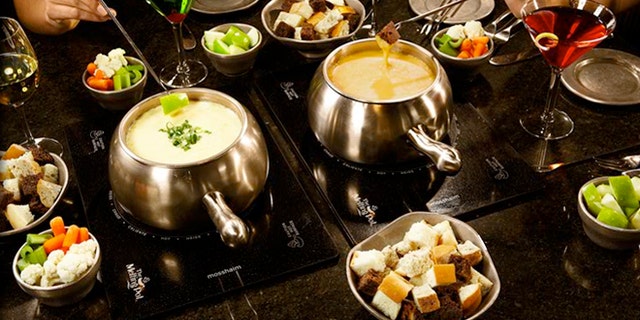 Texture
"Some sort of liquid like heavy cream of milk helps chocolate melt down and become smooth," Schaibly told FoxNews.com. "You can chop the chocolate into small pieces and mix it in with the liquid."
Cheese should be shredded and mixed with flour or cornstarch to help with thickening, he said.
5. Pick the right pot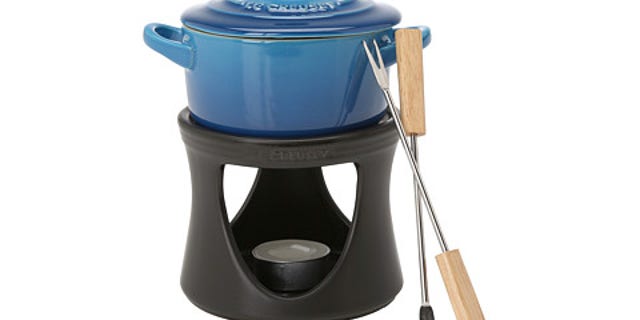 "A purist would say you can never use an electric fondue pot, but it works perfectly," Schaibly told FoxNews.com. "A classic [open-flame] one tends to have hot spots. If you have electric, it's fantastic for cheese and chocolate."
Schaibly said the benefit of an electric pot is the ability to easily control temperature. It is best to use a metal pot that comes with a ceramic insert for preparing cheese and chocolate fondues, so that you can use the same pot for both types.
Ceramic pots should be heated with a low flame, although many fondue sets come with a burning apparatus.
6. For the guests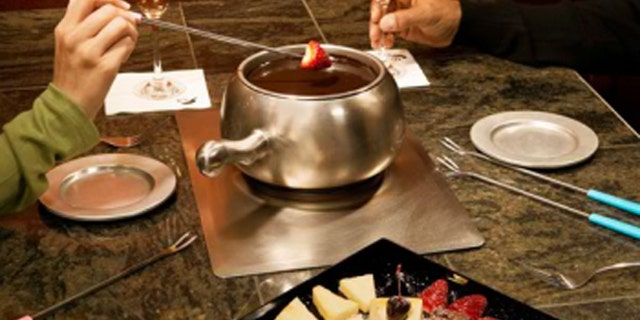 Schaibly suggests marking each fondue fork with a different color or charm so party guests can tell them apart. He recommends forks with barbs on the end to help food from falling into the pot. Thick metal forks are less likely to bend when they are cleaned.
Guests should have separate plates to unprepared meat and cooked food.
"Dippers are always important," he told FoxNews.com. "Make sure you have enough. You can use bread, fresh veggies for cheese, and for chocolate, you can use any kind of cheesecake, pound cake, brownies."
Food should be cut into bite-sized pieces and fondue pots should never be left unattended.
Recipe: White Chocolate Apple Pie Fondue