Tim Hortons to install changing tables in men's room after dad's Twitter rant: 'It's 2018; dads change diapers'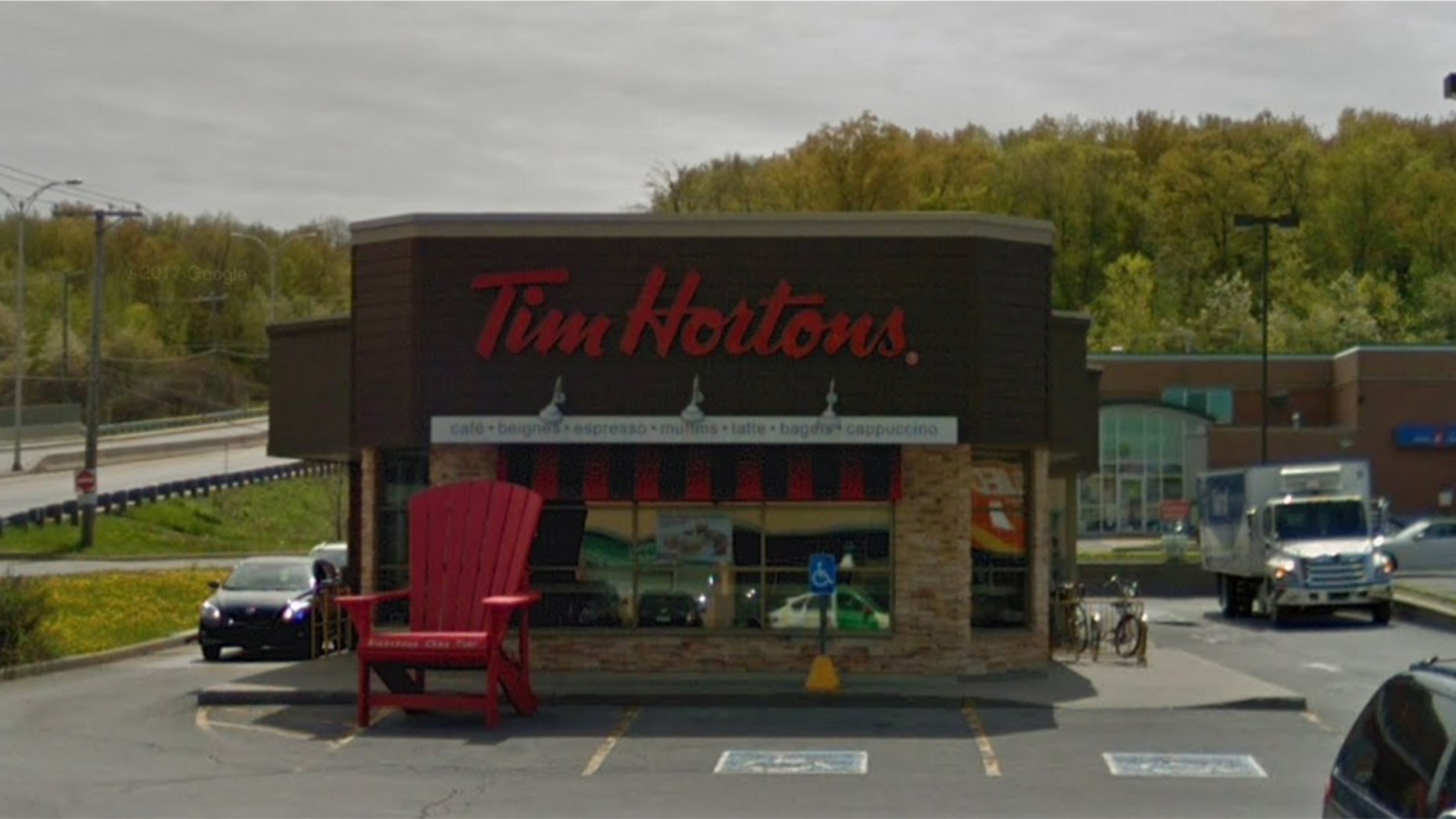 Tim Hortons apologized and pledged to install a baby changing table in their men's bathrooms after a father's Twitter rant caught the attention of the fast food chain.
Chris Webb, a father of two, took to Twitter after he was forced to use the women's room to change his 14-month-old son's diaper on Friday while at a Tim Hortons in the Montreal suburb of Île-Perrot, as there was no changing table in the men's room.
"It's 2018; dads change diapers," Webb told CBC News.
GORDON RAMSAY'S HELL'S KITCHEN TO SERVE ALTERED RUM DONKEY COCKTAIL FOLLOWING GUESTS' INJURIES
The father said he asked the store's employees what he should do and they told him to use the women's restroom.
"[The supervisor] told me, 'Oh the women don't mind,'" he said.
Webb said he went ahead to the ladies' room, only for a woman to come into the bathroom when he was in there. He said she felt "awkward" even after he explained the situation to her.
"Then she turned around and left. She clearly felt awkward," Webb said. "As we left, the lady was outside. I apologized. She said, 'It's OK, I have children too.'"
Webb took to Twitter to send his complaint to the chain.
"I'm shocked and humiliated to have had to use the women's bathroom to change my child in one of your restaurants today," Webb tweeted.
"Your staff actually went out of their way to allow me to use it, but it's 2018 and both bathrooms should have a change table in them. Getting out of the house with my 1-year-old and going for lunch shouldn't mean that I have to explain myself to women as to why I'm in the women's bathroom. Bringing this up to the supervisor in the restaurant[,] I was told 'it's ok the women don't mind.' This isn't the point. We are looking for gender equality, but this totally goes against gender equality," he concluded.
TACO BELL PATRONS THROW FOOD AT EMPLOYEES WHO FORGOT HOT SAUCE, CAUSE DISTURBANCE, POLICE SAY
Tim Hortons responded by stating the company was rolling out a new design in its restaurants across Canada.
"Obviously as a family brand, we need to make accessible changing tables available for all of our guests. This is now standard in our new restaurant design that is rolling out across Canada," a statement from Tim Hortons said.
The chain contacted Webb and apologized to him for the inconvenience.
"Constructive conversation with Tim Hortons this afternoon," Webb tweeted. "All restaurants across Canada are being refurbished and change tables are being installed where possible."