This is what the world's most expensive chocolate tastes like
So you really like chocolate, but would you be willing to shell out $260 for just 1.5 ounce?
To'ak chocolate is considered one of the most expensive chocolates in the world.   Made from 81 percent pure cacao powder and 19 percent organic cane sugar, To'ak is organic, certified fair trade and   produced in a small plant in Ecuador.
"One of the things we wanted to do was elevate the experience and allow people to appreciate it like a great bottle of wine."
The company's founder, Jerry Toth, says his chocolate isn't this sweet thing you just pop in your mouth on Halloween or Valentine's Day.
"One of the things we wanted to do was elevate the experience and allow people to appreciate it like a great bottle of wine," Toth told FoxNews.com.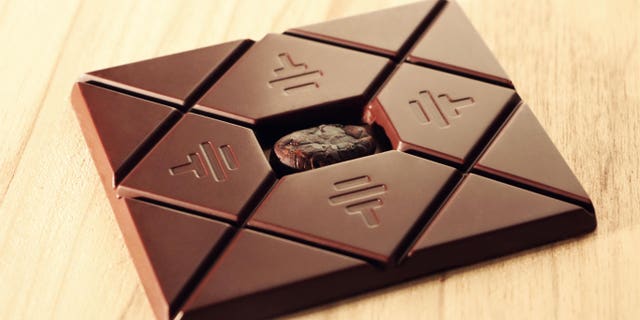 Each bar comes tucked into a custom Spanish elm box with a serial number noting the year of harvest. The box is surrounded by cocoa shell husks, meant to be sniffed. Within the package, consumers will find mini wooden tongs—used to properly pick up and taste the chocolate. Fingers contain oils that may alter the taste of this rich treat, says Toth.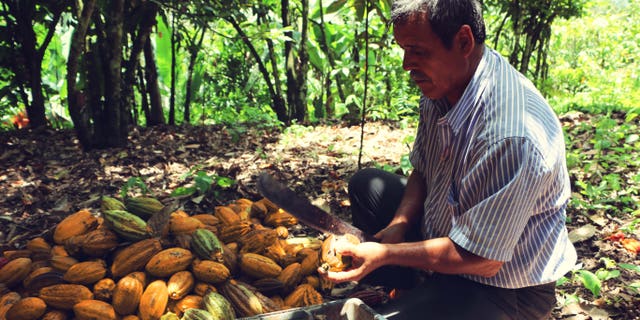 Toth advises that you first get a whiff of the product—much like you sniff a finely aged wine—and note any particular smells. When we tried it, our noses detected a deep earthy, smoky smell, with a hint of something floral. Once the sniffing is complete, the idea is place a small morsel on your tongue and let it gently melt without chewing.
Toth, a former financier-turned-rainforest conservationist, has lived in Ecuador for over 10 years. He learned about Ecuador's small population of rare cacao trees from a fourth-generation grower, Servio Pachard.  Thought to have been decimated in the early 1900s from "Witches Broom," a fungus that causes the trees to grow in stunted clusters, the few remaining cacao trees in the Arriba region grow some of the most sought-after chocolate in the world.
To'ak is committed to preserving the 100-year-old trees --and is replanting new ones in Arriba, which gives the cacao its unique flavor.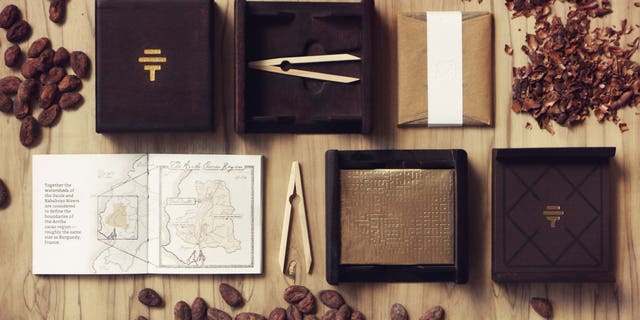 "It is to cacao what burgundy is to France in terms of the terroir," Toth affirms.
So how does $260 chocolate really taste?
Bottom line: really good. The chocophiles in our office were blown away.
"It's so rich, and I love how it's just pure chocolate," said one reporter. "The taste really lingers on your tongue."
It has a very, very deep chocolate flavor but without an exceptionally bitter aftertaste characteristic of many 70 percent and over dark chocolate bars. We noted hints of vanilla, cherry, burnt caramel, and a slight fermentation feel, among others.
But some questioned the hefty price tag for chocolate that one person compared to a dark chocolate bar from Lindt.
You may want to get used to the idea of chocolate becoming a rare and expensive thing, especially after the recent warning by two huge chocolate makers, Mars, Inc. and Barry Callebaut, that the world is running out of chocolate.
But with its wooden tasting tools and artfully designed presentation, To'ak may be more about the sensational experience than pure taste. But if you're looking to get your hands on a bar for your sweetie by this weekend, the clock is ticking. Last year To'ak produced just 574 bars—now there are about 250 left.