This is the best bacon in America- and the worst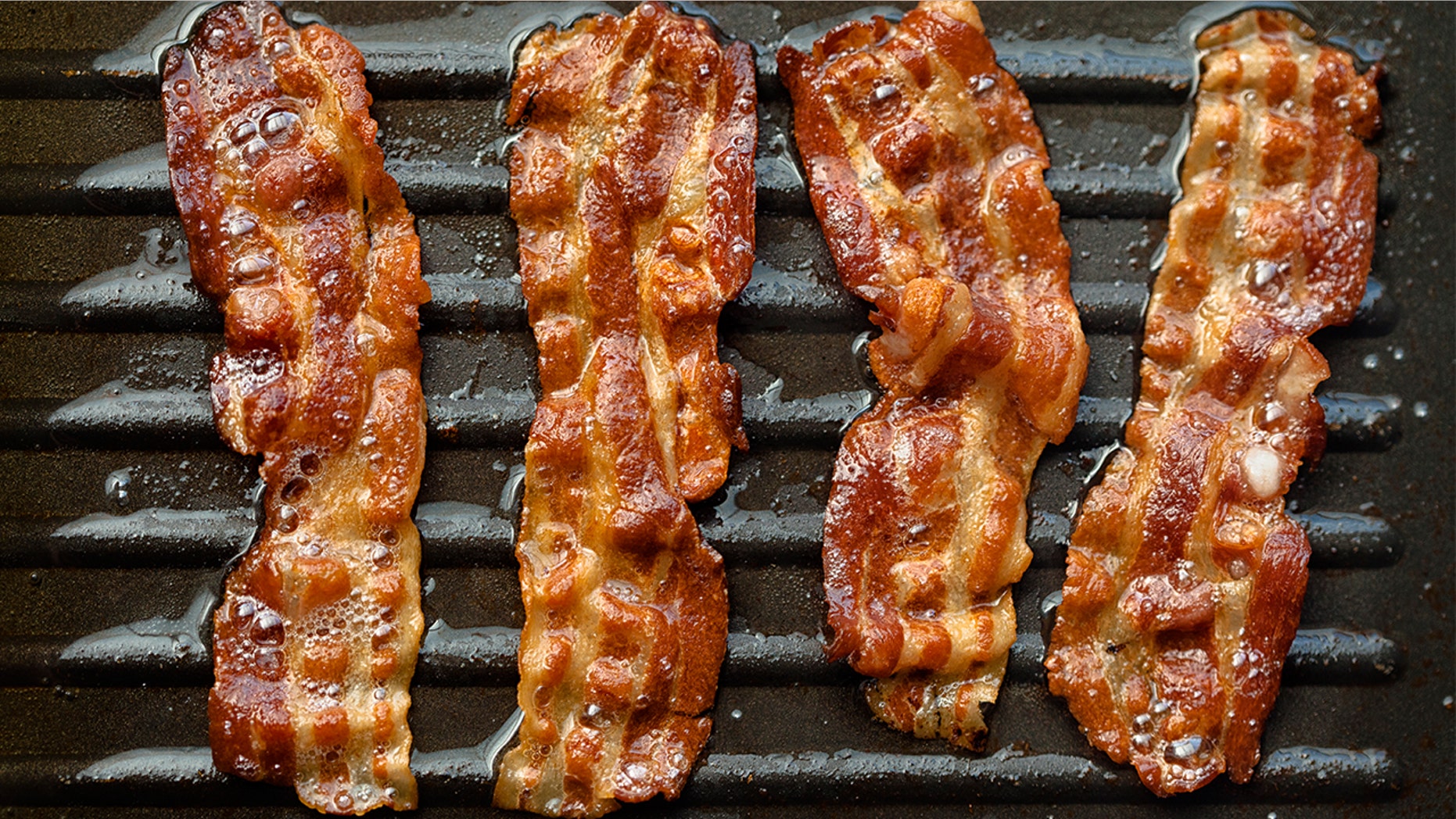 Bacon lovers owe a big thanks to the hardworking man who conducted some important research to find the nation's best packaged pork product.
New Orleans-based food writer Scott Gold, a.k.a. "America's Bacon Critic," recently set out to find the best bacon in America. Last summer, Gold landed what many are referring to as "the best job ever," aka the official bacon critic for the breakfast-focused website Extra Crispy, beating out 1,500 plus other applicants and inciting envy amongst bacon lovers around the world.
During his pork-packed journey, Gold sampled the good, the bad and the mediocre meats and came up with the answer to a very pressing food question: which bacon is the best?
Along the way, the food writer also awarded acknowlegded several packages with what he's referring to as "Bacon Superlatives," for a special nod to bacon packs that met specific criteria.
LOVE BACON? THERE'S A 5 DAY SUMMER CAMP JUST FOR YOU
So which bacon reigns supreme? Here's what Gold found.
Worst bacon: Aberdeen Farms Irregularly Slices Value Bacon
Gold says he regrets eating this $2.68 per pound value bacon and calls it "stringy, gooey to the touch, and diaphanously thin."
Best "wild" bacon: Buffalo Gal Wild Boar Bacon
Wild boar meat is "leaner than domestic 'white' pork, and darker, too, but much more fragrant, with a tremendous depth of character that you'll never find in factory pork," according to Gold's taste test. This bacon reportedly took his BLT to the next level.
Best fruity bacon: Tender Belly Cherrywood-Smoked, Dry Cured Bacon
This unique cherrywood-smoked bacon has an "excellent thickness quotient" along with "good striations of fat," Gold says. He notes that in this bacon, you can actually taste the cherry.
Best all-purpose, no-frills supermarket bacon: Smithfield Thick Cut Bacon
Gold says no matter where you live, you'll be able to get your hands on this Smithfield bacon. Gold boasts the versatility of this meat, saying "It's thick, but not too thick; certainly not 'dinner bacon' thick, but hefty enough to wrap around shrimp or scallops, chop up for a Cobb salad or deviled eggs, or just to fry up when you have a wicked hangover."
FOLLOW US ON FACEBOOK FOR MORE FOX LIFESTYLE NEWS
And finally, the best bacon in America is: Vande Rose Farms Applewood-Smoked Artisan Dry-Cured Bacon
The pork used in this bacon is free of antibiotics and hormones, fed an "all-natural vegetarian feed," and is "hand-inspected for ideal profile and weight," says Gold. He notes that you can clearly taste the attention to detail put into the making of this bacon.
So what's it like tasting the "best bacon in America?"
"Whether you fry it in a skillet or bake it in the oven, one taste will make your eyes reflexively close as you take a deep sigh of amazement and appreciation and think, 'Now THIS is bacon,'" says Gold.