Worst day to do Thanksgiving shopping isn't when you think, grocery expert says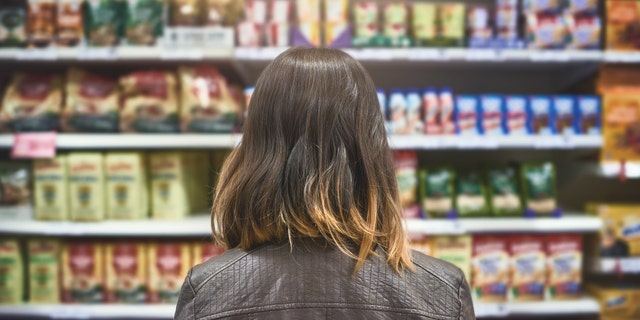 You know what a madhouse the grocery store can be, especially if you pop in right before an upcoming storm or a big football game — or too close to a holiday.
Since there's no bigger eating holiday than Thanksgiving, you'll want to be smart about when you shop for your turkey and trimmings.
Let's start with when NOT to shop. You might imagine that the worst day to hit the supermarket is the day before Thanksgiving. And you're not entirely wrong. Stores will be busy, with hordes of people who forgot that their favorite stuffing recipe calls for chicken broth, or foolishly thought that one pack of butter would be enough. But the busiest Turkey Day shopping day of them all is not the day before Thanksgiving, but the day before that: Tuesday.
More From Reader's Digest
"Everyone thinks that on Wednesday they will contend with nightmare crowds, so they all try to beat the rush by shopping Tuesday," says Michael Ruhlman in his book "Grocery: The Buying and Selling of Food in America."
To minimize hassles — and make sure that you can find everything you need before shelves are picked bare — your best game plan is to stay out of stores that week if you possibly can. Or finish up by Monday at the latest. A fresh turkey will stay good in the refrigerator for about four days before you cook it, as will any fresh veggies. A frozen turkey needs a few days to thaw (safely in the refrigerator; plan on one day for every four pounds, according to Butterball).
And lots of Thanksgiving staples will be on sale in the weeks leading up to the holiday, so watch the circulars (find them at SundaySaver.com), hit the stores early, and spend your Thanksgiving eve locating your comfiest stretchy pants and resting up before the big day tomorrow.