This extravagant Thanksgiving feast will set you back $50,000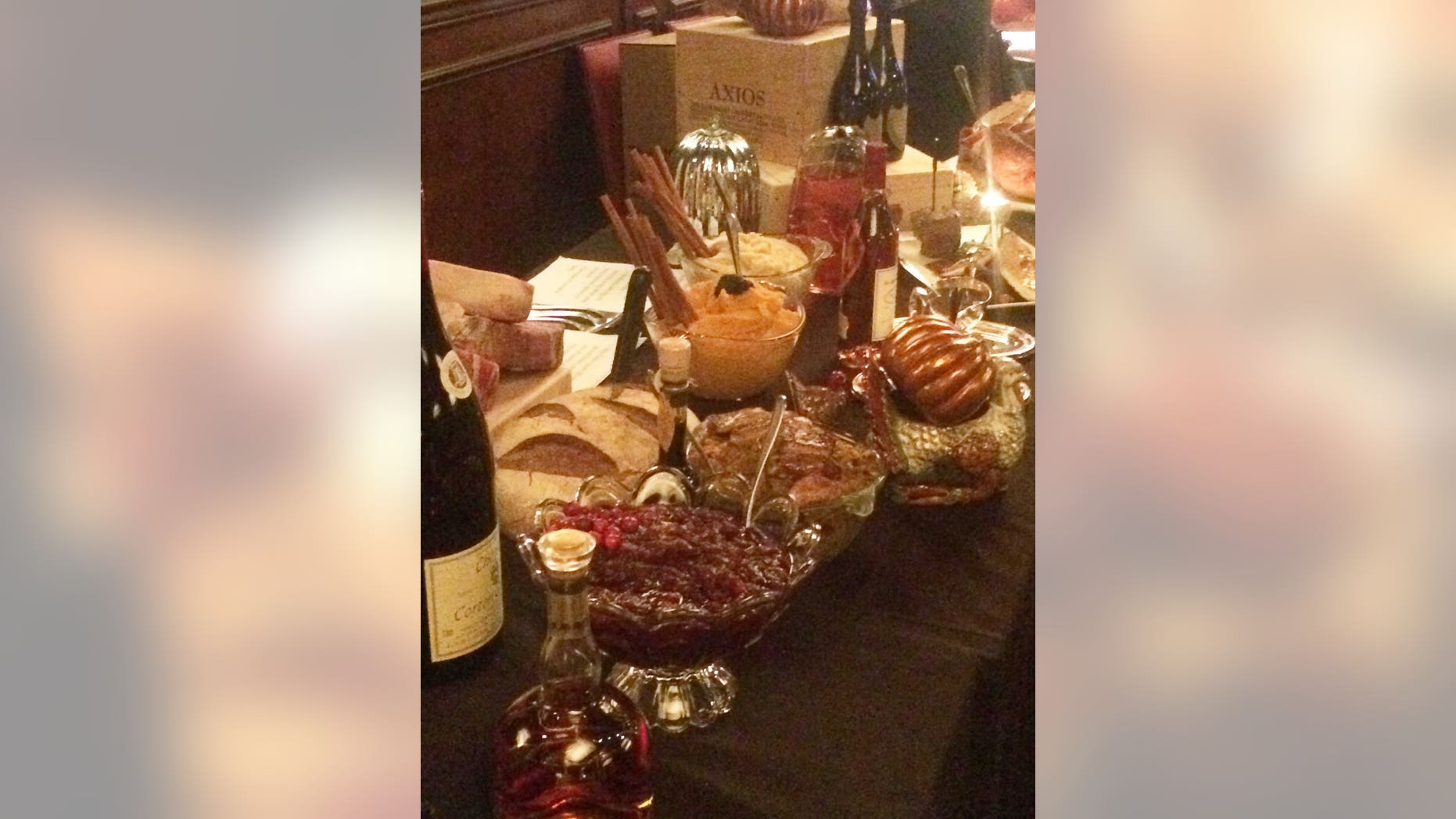 The average Thanksgiving meal for a party of 10 is expected to cost just under $50 this year.
But if you want to forgo the usual spread and stuff you're your face with foie gras instead of stuffing, New York City's The Old Homestead Steakhouse has a holiday spread fit for kings and queens with seriously luxurious appetites.
The Meatpacking hotspot is known for its over-the-top offerings around special occasions (they dished up a $4,700 gourmet meat package to promote the highly anticipated Manny Pacquiao and Floyd Mayweather, Jr. in April 2015).
This Thursday, Old Homestead is rolling out a $50,000 feast that isn't for the faint of heart—or those with timid appetites. The restaurant has been serving Thanksgiving dinners since 1868. In 2015, they offered a $45,000 dinner that included a diamond engagement ring.
GRANDMA'S WRONG NUMBER TEXT GOES VIRAL AFTER INVITING STRANGER TO THANKSGIVING DINNER
This year's feast doesn't have any wearable jewelry but it's chock full of unforgettable experiences including four tickets to prime seating at the iconic Macy's Thanksgiving Day Parade; A private shopping spree at Saks, Bergdorf Goodman and Henri Bendel; Four tickets to a New York Giants football game at MetLife Stadium; A one-night stay in a luxurious suite at the Waldorf Astoria; and a private guided tour of New York City. The package also includes turkey carving lessons—you won't be carving your own at Old Homestead, of course, but it's still a great skill to have.
As for the food itself, guests willing to shell out $50,000 will be treated to an epic feast filled with classic delicacies like:
-- A 20-lb roasted free-range, organically raised $85/lb turkey, seasoned with a proprietary exotic spice mix imported from the Middle East, basted with imported $17/oz extra-virgin olive oil from Italy
--A stuffing studded with $465/lb imported Japanese prized Wagyu beef, $54/lb foie gras, and $46/loaf sourdough bread imported from the U.K.
--A turkey gravy infused with $2,890/bottle bourbon
--A cranberry sauce infused with Grand Marnier, $60/oz balsamic vinegar, and a touch of $1,750/bottle French wine
--Whipped sweet potatoes topped with $1,600/oz caviar from the Caspian Sea
--Mashed potatoes with $35/oz imported white Stilton cheese
--Pumpkin ice cream infused with a $4,200/bottle rum-infused eggnog sauce
13 COCKTAILS TO SPICE UP YOUR THANKSGIVING 
A spokesman for the restaurant told FoxNews.com that just one person has ordered the luxury package so far (and he works in the financial industry.) If you can't afford a five-figure Thanksgiving, Old Homestead is offering a much more affordable $85-per-person meal Thursday, too.