Things you didn't know about the Costco food court
For many Costco members, a visit to the popular warehouse store isn't complete without a trip to their food court. Whether it's a gargantuan slice of saggy, cheesy pizza, a somewhat mysterious chicken bake, or an ice cream sundae, the food here always seems to taste amazing after an hours-long jaunt through the Costco gauntlet. But what exactly is the deal with the prepared food Costco sells?
We've got the answers to all your Costco food court questions.
The food court at Costco can trace its roots all the way back to its predecessor, Price Club. That chain, which was one of the pioneers in charging members an annual fee to be able to buy bulk products at rock-bottom prices in a no-frills environment, was actually founded by a guy named Price (Sol Price, to be exact). Price Club merged with Costco in 1993. Today, there are Costco locations outside the U.S., in countries including Canada, Mexico, Japan, South Korea, Spain, Australia, and the U.K., and nearly all of them have their own food court.
Visit any Costco in America when you travel and it'll look just like the one in your own city, right down to the food court (a couple locations inexplicably don't have one, and we feel for shoppers at those). Some food courts are inside and some are outside, but the menu will be essentially the same:  chicken Caesar salad, hot dog or Polish sausage, pizza, sundaes…
The only surprise tends to be the price, which is astonishingly low and never seems to increase, especially for the $1.50 hot dog and soda combo. There's something comforting about knowing that the jumbo-size slice of pizza you rewarded yourself with after walking at least five miles around the store will still be there the next time you visit.
Whether no trip to the chain is complete for you without a chicken bake or you've never ventured to see what the pizza is really all about (it's limp but somehow still delicious in a greasy kind of way), after you read this, no trip to Costco will ever be the same.
1. It's one of America's largest pizza chains.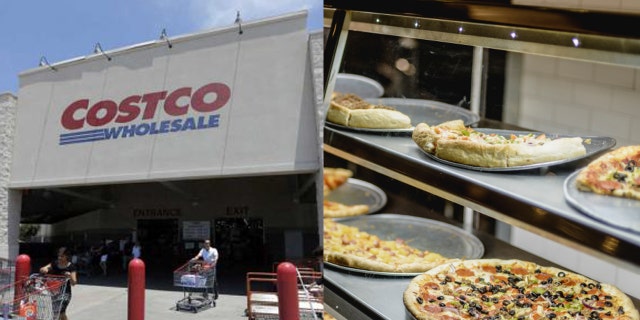 Costco has around 400 locations in the United States, and with all but a few selling pizza, this officially makes it the 15th largest pizza chain in America in terms of number of units, with more locations than chains including California Pizza Kitchen, Fox's Pizza Den, and Jet's Pizza.
2. The prices rarely change...if ever.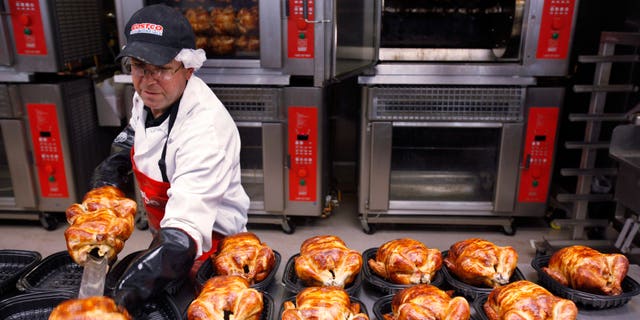 You will rarely, if ever, notice a change in the prices at the Costco food court. Pizzas cost $1.99 per slice and $9.99 per pie, chicken bakes cost $2.99, and a hot dog and soda combo will always cost $1.50.
3. You don't always need to be a member to eat there.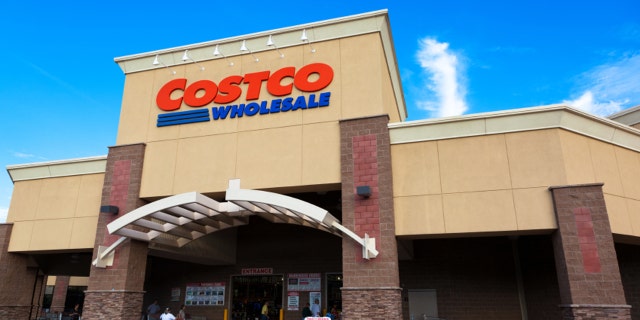 If the food court is located inside the Costco, then it's sadly reserved for just members. (You can always ask the doorman to let you in, but good luck.) But if it's located outside, as it is in some warmer-climate locales, then it's open to the general public.
4. The pizza and chicken bake are very unhealthy.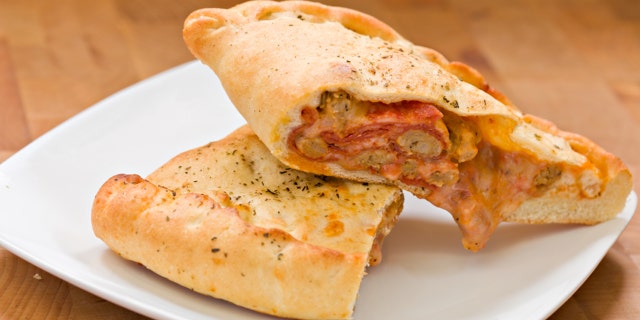 According to the company, a slice of cheese pizza from Costco contains 700 calories and 28 grams of fat, and the chicken bake contains 770 calories and 25 grams of fat. You might want to take half to go.
5. One menu spot is kept open for rotating items.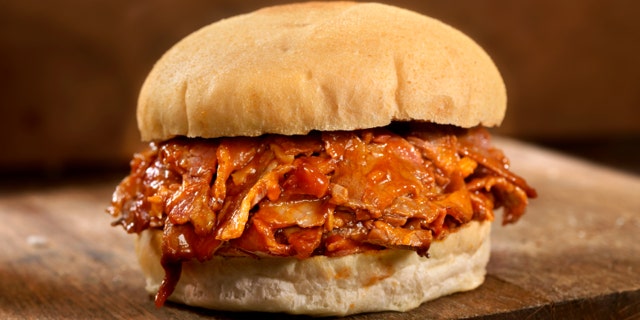 While the menu may be dependable, it isn't always exactly the same as it was years ago. The options may be limited, but the company likes to mix it up by keeping one spot open for rotating items. These have included a turkey wrap, carne asada bake, hot turkey and provolone, and barbecue beef brisket sandwich.
Learn more about the food court at Costco stores.
More from The Daily Meal
10 Facts You Didn't Know About Coca-Cola
10 Things You Didn't Know About Pizza
9 Things You Didn't Know About Tropicana