The world's most expensive ice cream and frozen treats
Nothing beats that scorching summer heat quite like a sweet and creamy frozen treat.
You could head out to the local Dairy Queen for a custom Blizzard creation-- but if you've got wads of cash to burn, may we suggest throwing down for one of these over-the-top frozen creations?
Whether they're flavored with champagne, dusted with gold or even contain real diamonds, these expensive ice creams are sure to satisfy any gourmet sweet tooth.
1. Strawberries Arnaud – Arnaud's Restaurant, New Orleans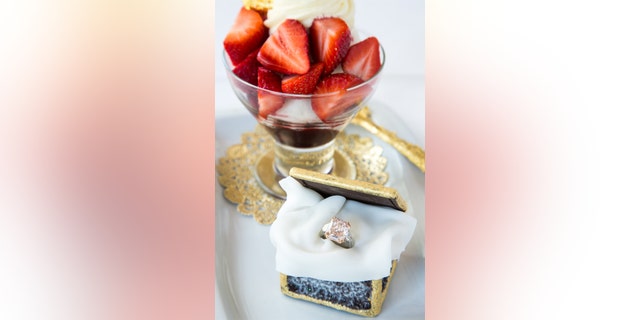 Price: $1.4 million
Travel to Louisiana to get a taste of one of the world's most expensive desserts.
This decadent creamy treat combines vanilla ice cream with strawberries in a decadent port wine sauce finished with spices and mint.
Strawberries Arnaud is topped off with a prize that's too cool to eat-- literally. The dish includes a 4.7-carat, large pink diamond ring, which belonged to Sir Ernest Cassel, a British merchant in the mid-19th Century.
While you enjoy the dessert, waiters will treat you to port wine from Charles X Crystal Cave Liqeur collection. The restaurant's jazz ensemble also serenades you and a guest while completing this million-dollar experience.
2. The World's More Expensive Most Expensive Ice Cream Sundae – Three Twins Ice Cream, Mount Kilmanjaro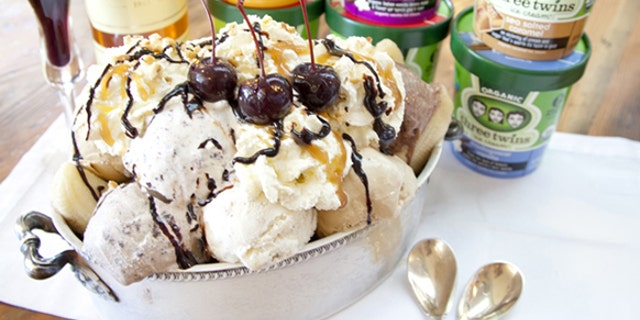 Price: $60,000
This ice cream sundae is hand churned on Africa's highest peak, Mount Kilmanajaro, using glacial ice from actual summit.
The sundae, churned on the mountain by one of the founders of Three Twins Ice Cream, is an attempt to raise awareness of the mountain's melting glaciers, which are predicted to disappear in the next 10 to 15 years.
The ice cream sundae also comes with first-class airfare to Tanzania, a five-star hotel stay, a VIP guided climb, and a souvenir T-shirt made from organic cotton.

3. The Frrrozen Haute Chocolate – Serendipity 3, New York City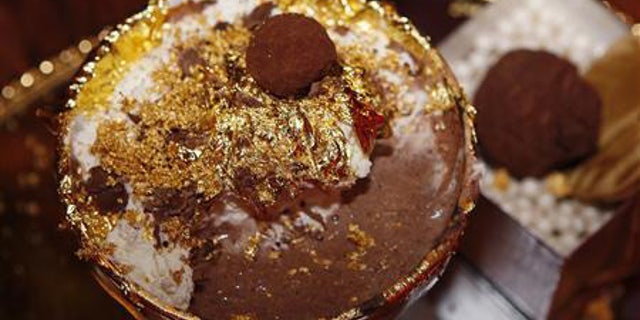 Price: $25,000
This super sundae would give any ice cream-lover's mouth start watering.
The chefs start with a chocolate ice cream that contains 28 of the world's most expensive and exotic cocoas.
A treat from the New York City restaurant, Serendipity 3, the dessert is topped off with five grams of edible 23-karat gold.
The whole treat is served in a goblet lined with edible gold, and an 18-karat gold bracelet plus 1 carat of white diamonds at the base of the goblet.
Then, it's topped with whipped cream and more gold, finally finished with a side of La Madeline au Truffle from the iconic Knipschildt Chocolatier.
4. The Victoria Ice Cream - Langham Hotel, Chicago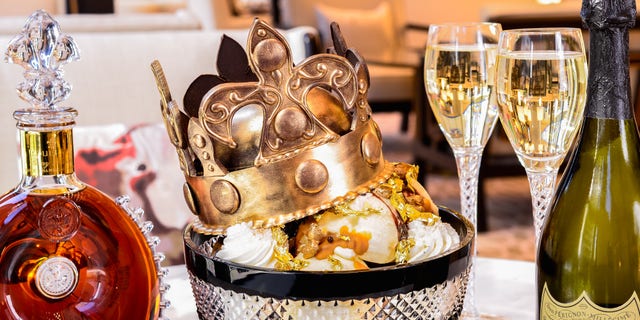 Price: $1,000
This frozen treat looks like it was made just for Marie Antoinette.
Served in a Wedgewood crystal bowl with Perignon champagne on the side, the ice cream even comes with a crown on top. The vanilla and chocolate cream bases are both made with Hennessy VSOP cognac.
Salted caramel, caramelized golden peanuts, butterscotch, dark chocolate croquant, whipped cream, hot fudge and a chocolate crown decorate the dessert.
24-karat gold dust is sprinkled on top, along with a shiny, gold leaf.
5. The Golden Opulence Sundae – Serendipity 3, New York City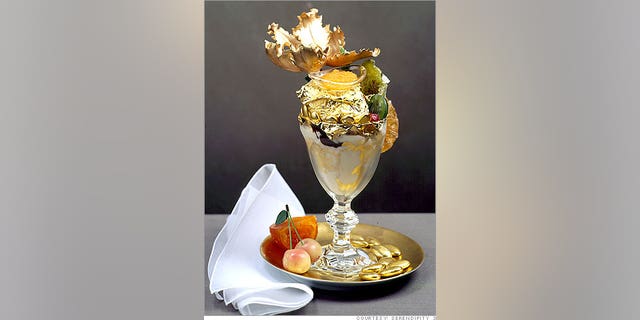 Price: $1,000
Another over-the-top Serendipity 3 creation , this ice cream was created in 2004 to celebrate Serendipity's 50th -- or golden-- anniversary.
Vanilla bean and chocolate ice creams form the base of the dessert which includes a 23-karat gold leaf on top with candied fruit, truffles, gilded sugar flowers and marzipan.
The dessert also features Serendipity's signature dessert caviar, made from citrus and Armagnac brandy. The whole dessert is served in a glass goblet.
But even if you have the cash, you can't chow down on this dessert on a whim. Reservations for the sundae must be made 48 hours in advance.
6. Mauboussin Mega Sundae - Bagatelle, New York City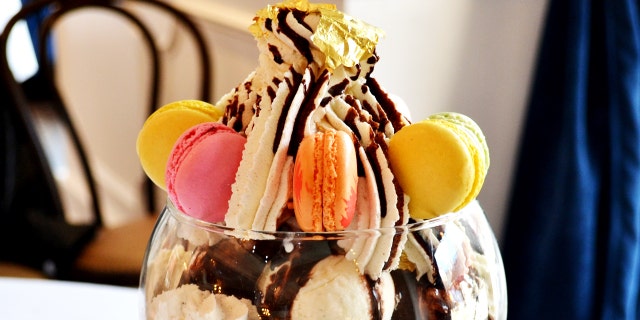 Price: $1,000
Made with vanilla ice cream, this sundae is topped with whipped cream, chocolate truffles, French macaroons, and gold leaves.
Served in a large martini glass, the sundae includes dark chocolate brownies covered in 24-karat gold, and a special sorbet created from Don Perignon rose champagne.
Covered in chocolate vodka sauce, the ice cream sundae, if finished, comes with a special gift – a $590 Maubossin, a French jewelry company since 1827, ring made with white gold, black steel, and diamonds.