The 'Selfieccino' is social media's newest favorite coffee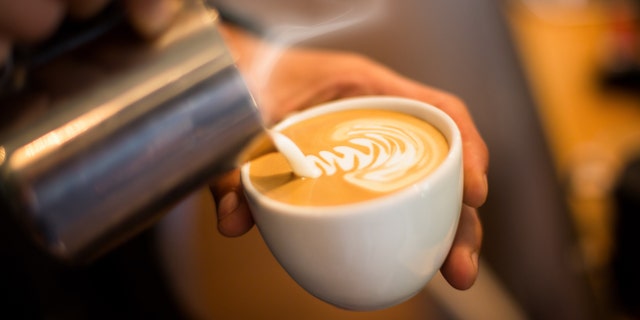 Rather than taking a selfie with your coffee, you can now be the selfie in your coffee.
A tea room in London has released an Instagram-ready espresso drink that takes your uploaded selfies and turns them into edible foam.
Tea Terrace, tucked along one of London's busiest shopping streets, calls the specialty coffee the "Selfieccino" – an espresso drink with steamed-milk with a photo of the customer printed on top of the foam, for $7.50.
GLITTERY NEW COFFEE TREND TURNS CAPPUCCINO INTO A DISCO BALL
To get the drinkable portrait, customers must order the drink and then message a picture of themselves to the café's app, where the barista will pull the photo from and feed into a special machine called the "Cino."
The expensive self-indulgent beverage takes about four minutes to create with the Cino, which uses flavorless food coloring to imprint the image onto the drink.
Tea Terrace owner, Ehab Salem Shouly told Reuters he came up with the idea as a way to keep up with diners' social media-hungry expectations.
FOLLOW US ON FACEBOOK FOR MORE FOX LIFESTYLE NEWS
"Due to social media, the dining experience has completely shifted," Shouly said. "It's not enough any more to just deliver great food and great service - it's got to be Instagram worthy."
Shouly may be on to something – since the drink debuted Saturday, it has sold over 400 cups and the hashtag "Selficcino" has gone viral across several social platforms.