The best all-you-can-eat cruise ship buffets
Cruise ship cuisine has seen a major upgrade in recent years – esteemed chefs craft select menus three months in advance, buffets offer options like fresh seafood and homemade ice cream, and there is even waiter service at buffets on some ships. As career foodies and Instagram hashtags become more the norm, cruise ships are revealing fancy dining rooms and more all-you-can-eat options than ever before.
As cruise ships try to cater to customers who don't want to keep signing bills once on board, all-inclusive buffets are on the rise. Don't forget, though, that there are unofficial rules for cruise ship buffet etiquette – like stay in line, don't mess up the traffic flow, and use a new plate each time.
In order to assemble our list, we built a short-list from existing rankings, considering oceanic cruises only, and then judged them according to food selection, décor, and hours of operation. When you're considering your next trip with a seaward view, take these smorgasbords into account.
1. Celebrity Cruises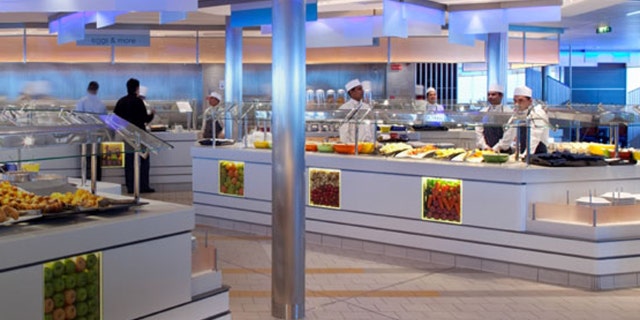 Celebrity Cruises modeled their Oceanview Café after an international marketplace, complete with a variety of cuisine options inspired by the world's countries. The buffet is open for breakfast, lunch, dinner, and late at night, and options include pizza, sushi, stir-fry, and made-to-order pasta.
2. Azamara Club Cruises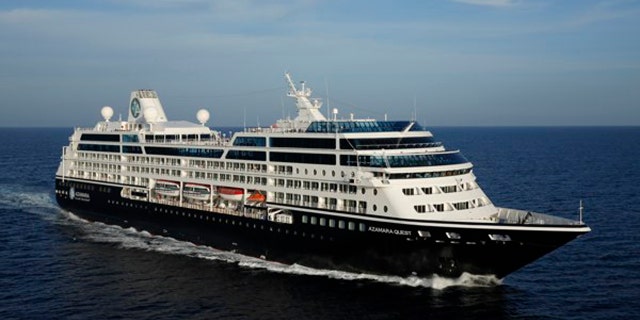 Azamara's answer for snacks and casual cuisine, the Windows Café is part of an all-inclusive dining experience on board select ships. The buffet's choices change daily, but some examples are fresh sushi, fish, pastas, desserts, and a carving station. The Café also offers Indian, Spanish, Italian, Mexican, and other global cuisine.
3. Oceania Cruises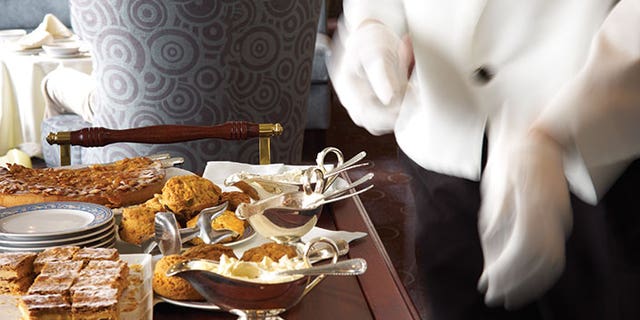 The Terrace Café serves three meals a day complete with indoor and outdoor dining. Lunch options with international inspiration include bouillabaisse and homemade vegetarian spring rolls. The dinner menu offers choices like fresh hand-cut sushi and made-to-order lobster tails and lamb chops.
4. Norwegian Cruise Line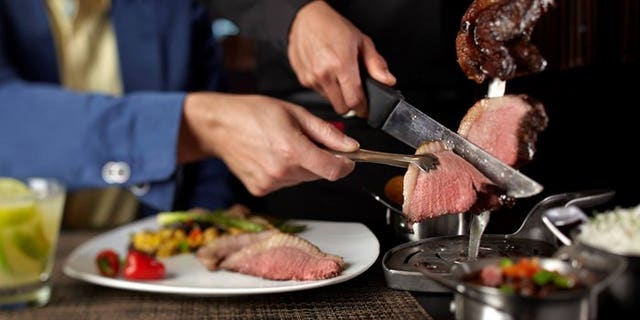 The Garden Café is the buffet on board most Norwegian Cruise Line ships, and it serves breakfast, lunch, and dinner alongside floor-to-ceiling windows. Popular choices include a pasta station, a carving station, and made-to-order omelettes and waffles.
Check out more of the best food options on the high seas.
More from The Daily Meal
The 14 Best All-You-Can-Eat Buffets in America
The 10 Best Waffles in America
101 Best Food Trucks in America
75 Best Colleges for Food in America for 2015