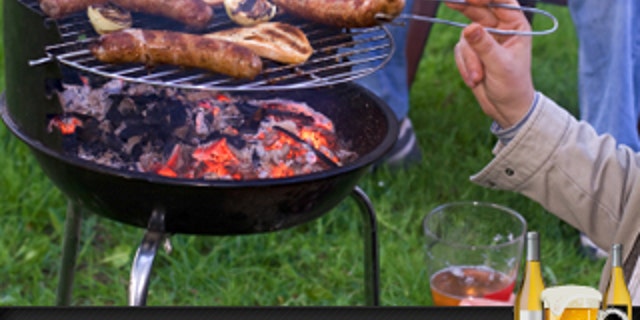 Traditionally, March is the beginning of spring, which means different things to different people. To some, it's the start of baseball season, with training camps taking place all over the country. Others race outside to get the yard back in shape after the ravages of winter. But no matter the approach, lighter beers are back in the picture - especially the seasonal brews making their way to store shelves.
Every year as college students make their plans for Spring Break, Americans turn from the stouts and porters of winter to the lighter brews that signify the return of the sun. To celebrate this shift, breweries turn out limited edition beers that are brewed to smooth the transition from frigid winter to the more moderate spring months, and aren't on shelves long. Typically, these are Lagers, Pale Ales, Amber and Red Ales – lighter, but with enough body and complexity to stand up to the rains and cool nights of spring. Not to mention the lawn mower that won't start after four or five months in the garage.
The following four beers are some of the best available for anyone looking to celebrate the return of lawn mowing, rain, and grilling season.
Magic Hat Vinyl Spring Seasonal
Psychedelic packaging and a bizarre name don't make this lager any less perfect with a massive bowl of salty chips and baseball highlights. The rich, coppery color and a creamy-white head that rapidly disappears make for a great pour with a smooth texture and light carbonation. It's an incredibly easy drink with a sweet and fruity flavor dominating, and a little bit of wheat and grass thrown in for good measure. An almost perfectly balanced dose of hops tones things down to keep Vinyl from getting cloying, and with a slice of lemon dropped in, this is a beer that could fit any nearly bill, from a way to pass the time during a spring rainstorm to the solution to the "dear lord I need a drink" moment after the church Easter egg hunt.
Blue Moon Rising Moon Spring Ale
The seasonal brother of the beer everyone drops an orange wedge into, this is an amber wheat ale with a nicely hoppy bite and an almost grassy aftertaste. Citrus flavors round things out with soft carbonation that makes it a solid friend of virtually anything off the grill - especially burgers. And if it's not warm enough for grilling where you live yet, it'll do double duty with pretzels, or even Chex Mix.
Samuel Adams Noble Pils
Replacing Samuel Adams White Ale as Sam Adams' spring seasonal, this will likely be the easiest of the spring brews to find by far. This Pilsner pours a bright wheat gold with a huge fluffy head that seems to take forever to disappear. The five varieties of hops used, called Noble hops, give it a crisp grassy flavor with a solid hoppy kick that, like many Sam Adams beers, offers a fairly heavy dose of bitterness. The malt used balances things out fairly well with some fruit and sweetness, lemons and toasted caramel being the most prominent flavors. Whether you're mulching flower beds or prepping for a massive screaming fit at a Little League coach - the Noble Pils has your back.
Dark Horse Brewing Co. Double Crooked Tree IPA
Just barely nosing in to the spring category with a limited February shipment to stores, this Double India Pale Ale from Michigan straddles winter and spring better than any other beer in the tasting. This bottle is crisp and complex, with an oddly appealing grapefruit flavor coming from the hops and only a light toasty overtone of malt. Amazingly with flavors like these, it's still very drinkable. A few bottles would disappear pretty quickly after getting the landscaping in order. Heavy carbonation provides fuel for fairly impressive belches too - serving as essential spring training to prepare for prime grilling and baseball season.