Taiwanese barista creates 3-D images of dogs, cats in clients' coffees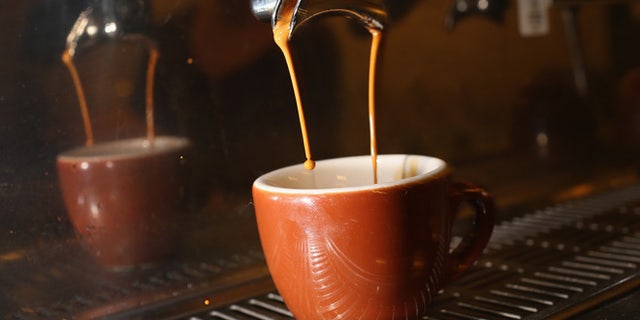 You might have a budding latte artist at your local coffee shop, but is your barista so spectacular that customers can't bring themselves to ruin his/her foamy artwork by drinking it?
That's apparently what's happening in Taiwan, where one barista is not only making latte art, but 3-D latte art based on her clients' own pets.
5 TIPS FOR MAKING A BETTER CUP OF COFFEE
Chang Kuei-fang, who works at the My Cofi shop in the Taiwanese city of Kaohsiung, is becoming widely known for her latte-based artwork, which can take the shape of cats, dogs, and even characters from popular culture.
"I came up with a way to express [the animals'] charm," Chang told Reuters of her work. "I stack up milk froth to create a feeling of layers." She also frequently uses chocolate or fruit jams to finish her masterpieces.
According to Reuters, Chang takes less than 10 minutes to complete one of her works of latte art. And her customers are in no rush to drink — i.e., ruin — the coffees when they're finally ready, instead preferring to snap photos for social media.
"We have been taking pictures for one hour now, but are still reluctant to start drinking," said one young woman who was visiting the area on a school trip.
GLITTERY NEW COFFEE TREND TURNS CAPPUCCINO INTO DISCO BALL
In addition to animals, Chang has also been known to replicate cartoons, insects, and well-known works of art. She's even taken a stab at what appears to be the scary little girl from "The Ring."
FOLLOW US ON FACEBOOK FOR MORE FOX LIFESTYLE NEWS
Interested in getting your latte portrait "painted"? Make sure to bring some cash. According to Reuters, Chang's work doesn't come cheap — and an especially intricate portrait can run as much as $23.