Taco Bell to start selling new Chicken Cool Ranch Doritos Locos Tacos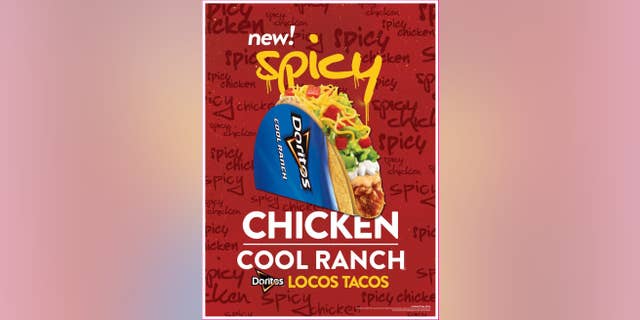 On Thursday, Taco Bell will launch a new flavor in its best-selling Doritos Tacos Locos line.
Introducing the Spicy Chicken Cool Ranch taco. But you better hurray, it could be around for a limited time.
The new flavor is similar to Cool Ranch Doritos Locos Taco, but it replaces ground beef with shredded chicken and has a spicy ranch sauce.
The company said the inspiration came from fans customizing their Doritos Locos tacos with chicken, according to a release for the new product.
Amid a growing sriracha craze, Taco Bell wants to offer consumers more "new spicy experiences," Stephanie Purdue, Taco Bell's vice president of marketing told Bloomberg Businessweek. The company launched Fiery DLT last August, another spicy version of its successful Doritos Locos Tacos franchise.
But don't wait to get your hands on the Spicy Chicken Cool Ranch. It will only be available as long as customers are buying it.
The company also posted a video to get people fired up about the new release.