Taco Bell is testing a taco make out of a biscuit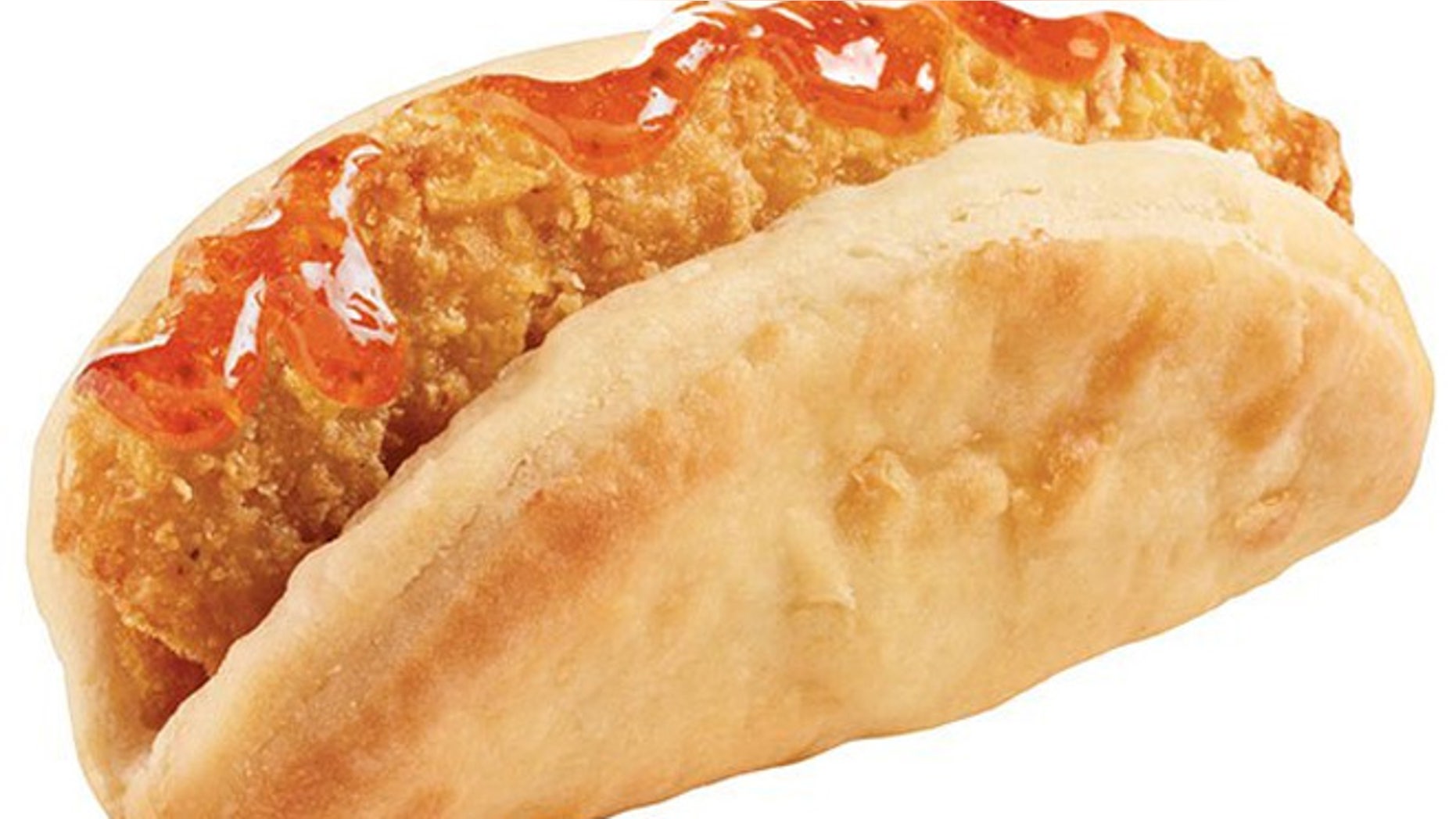 Just when you were afraid that Taco Bell's Waffle Taco was getting a little stale, behold the Biscuit Taco.
According to FoodBeast, which got a sneak peek of the fast-food chain's new offerings, it's pretty much what it sounds like.
Described as a "golden brown biscuit that happens to be shaped in the form of a taco," the sandwich has several filling choices, including: Sausage, Egg and Cheese; Bacon, Egg, and Cheese; Sausage and Cheese; Egg and Cheese; Sausage and Gravy. Taco Bell said its biscuits are made with real buttermilk and real butter, too.
The Biscuit Taco has already tested it in San Antonio, Texas and Atlanta, Georgia markets and is currently being tested it in Orange County and Los Angeles, California until next month.
Taco Bell is also reportedly testing a new A.M. California Crunchwrap and A.M. Country Crunchwrap. The California Crunchwrap  has bacon, hash browns, eggs, guacamole, cheddar cheese and pico de gallo.  The Country variety has sausage, hash browns, eggs, gravy and cheddar cheese.
Taco Bell launched the popular Waffle Taco in February, which accounted for a 7 percent of all Taco Bell sales last quarter.
Let the battle between waffles vs. biscuits commence.