Taco Bell in Las Vegas hosts very first wedding at in-house chapel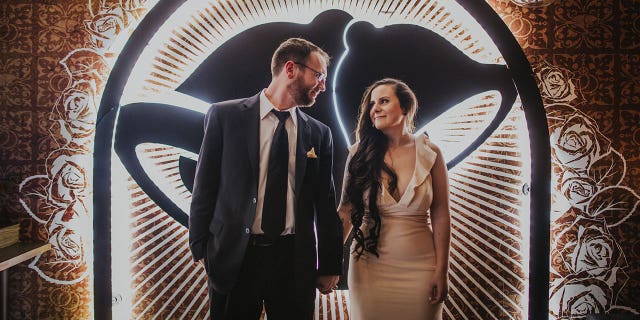 In news that probably still doesn't make sense to either of their grandmothers, Dan Ryckert and Bianca Monda officially became the first couple to marry at the Taco Bell Cantina on the Las Vegas Strip.
The ceremony took place on Sunday at the location's on-site wedding chapel, where Ryckert and Monda exchanged vows in front of friends, family, and a large Taco Bell logo modified to look like wedding bells. The happy couple also enjoyed Taco Bell-branded wedding favors and Taco Bell cuisine at the reception.
In a subsequent press release, Taco Bell also announced that their Las Vegas Cantina will begin selling similar wedding packages to the public on August 7, and all for the low, low price of just $600.
WHITE CASTLE WANTS TO GIVE YOU A 'ROYAL' WEDDING AND HONEYMOON
Ryckert and Monda, however, didn't pay a cent for the honor of marrying in a chalupa-scented chapel. The couple had won their chance to wed at the Las Vegas Cantina after submitting a silly video to Taco Bell's Love and Taco's sweepstakes earlier this year.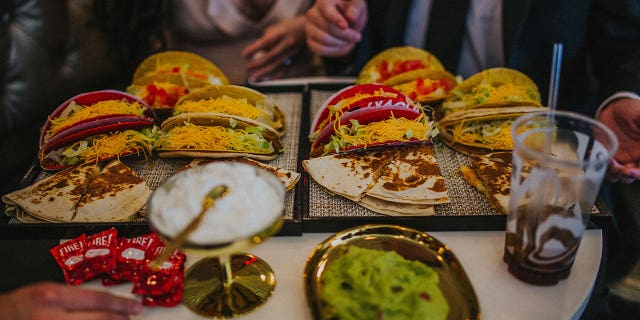 In doing so, Ryckert and Monda also earned themselves an all-expenses-paid trip to Sin City, complete with accommodations at the Planet Hollywood Resort Las Vegas, a photographer/videographer, VIP access to a local nightclub, two passes to a spa at Caesar's palace, and airfare for six people, reports KTNV Las Vegas.
The couple was also treated to the restaurant's $600 wedding package, which includes the use of an ordained officiant, a reception area big enough for 15 guests, Taco Bell champagne flutes, a Taco Bell garter, a Taco Bell bow-tie, a 12-pack of tacos, a bouquet made from sauce packets, and a two-tiered Cinnabon Delights wedding cake.
FOLLOW US ON FACEBOOK FOR MORE FOX LIFESTYLE NEWS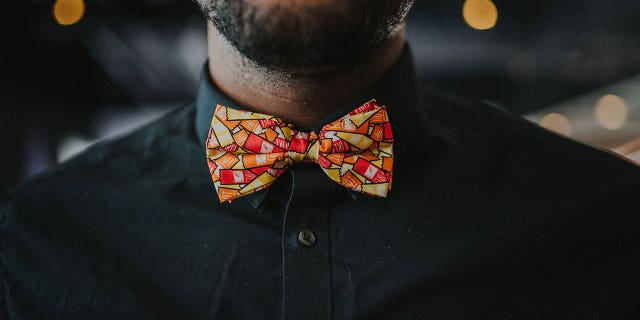 "It was amazing," Ryckert later wrote on Taco Bell's Snapchat, reports People. "I am full but there's more Cinnabon Delights cakes to eat so I gotta get busy with that."
Taco Bell has also vowed to waive the $600 wedding-package fee for the nine other runners-up in their Love and Tacos contest, which including a bride-to-be who made her dress from taco wrappers, a woman who got engaged inside a Taco Bell, and seven other Taco Bell fanatics whose grandmothers who still don't understand why a fast food eatery is qualified to host weddings.
For anyone else interested in tying the knot at Taco Bell, you can book your wedding here.