Taco Bell handing out free breakfast to honor World Series stolen base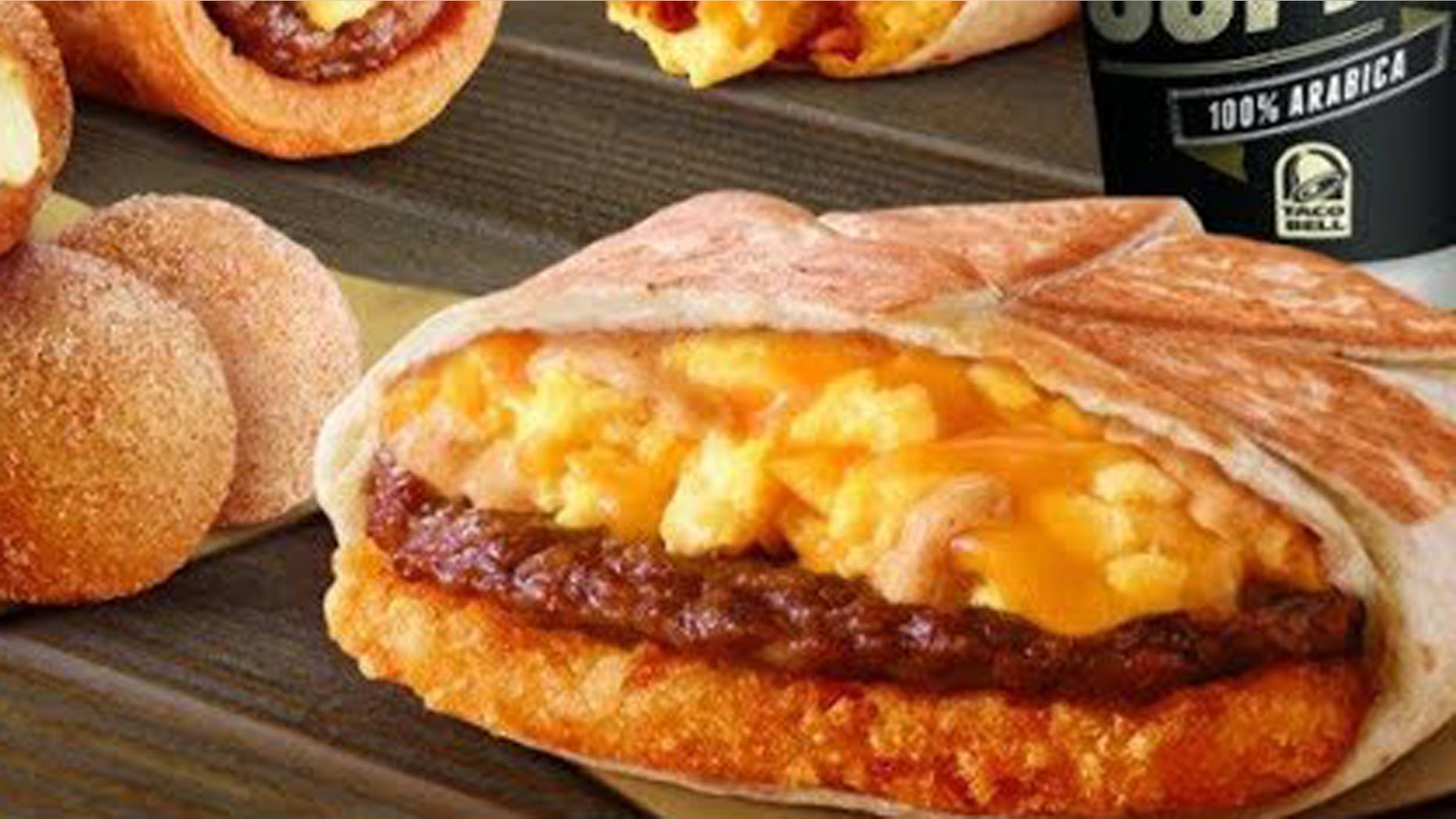 Fans of Taco Bell can thank Kansas City Royals' outfielder Lorenzo Cain for a free A.M. Crunchwrap this morning.
The taco chain is making good on its World Series wager after saying it would give out the free breakfast wrap if a player stole a base during the series.
Cain stole a base during the sixth inning of Game 1 and today Taco Bell is offering one free A.M. Crunchwrap from 7 a.m. to 11 a.m. per customer at participating locations.
No one is more excited than the World Series champ who made the promotion possible.
After stealing the base, Cain reportedly said, "I need my Taco Bell before bed. Who wants Taco Bell? It's on me."
(function(d, s, id) { var js, fjs = d.getElementsByTagName(s)[0]; if (d.getElementById(id)) return; js = d.createElement(s); js.id = id; js.src = "//connect.facebook.net/en_US/sdk.js#xfbml=1&version=v2.3"; fjs.parentNode.insertBefore(js, fjs);}(document, 'script', 'facebook-jssdk'));