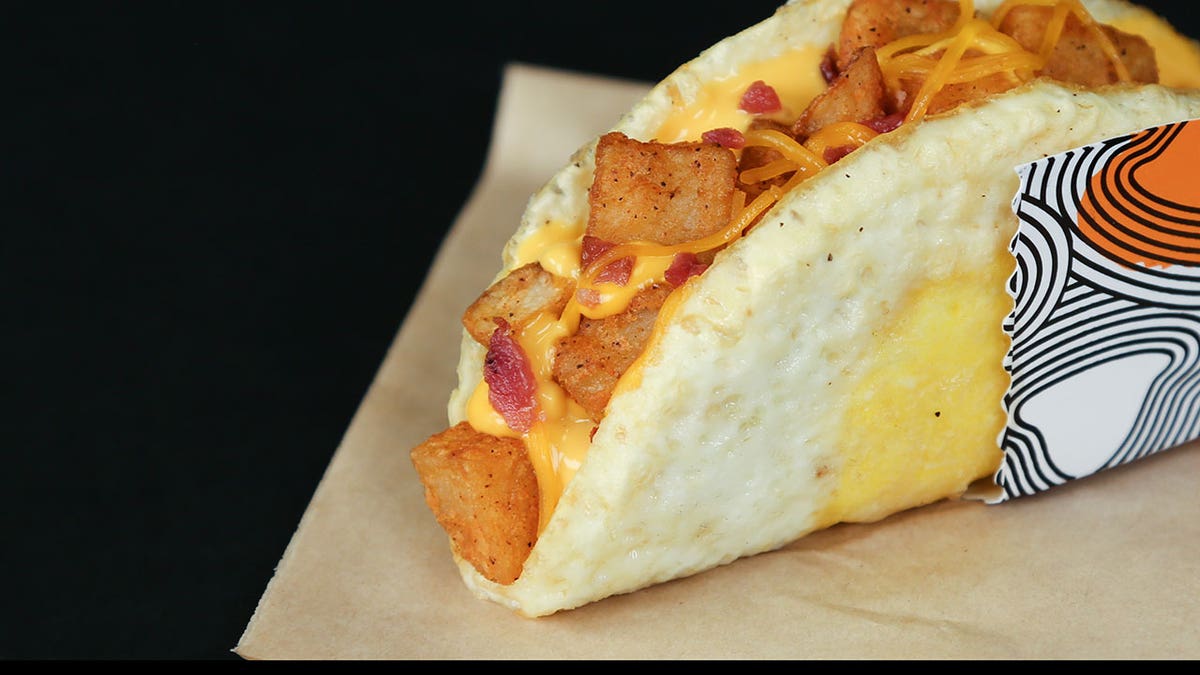 Taco Bell has announced a new breakfast offering — the Naked Egg Taco, featuring a "shell" made entirely of fried egg enveloping crispy potatoes, bacon or sausage, and cheese.
"The Naked Egg Taco strips down the traditional breakfast taco, allowing us to deliver a new flavor experience in every single bite," Liz Matthews, chief food innovation officer for Taco Bell, explained in a press release.
"Shell innovation is at the core of where we experiment — and whether it's crispy chicken, biscuits or waffles that wrap up menu item classics — we bring our fans craveable and unexpected food experiences that leave them wanting more."
One taco costs $1.99 à la carte, and it can also be purchased in a breakfast combo that includes a coffee or medium drink and two Cinnabon Delights or a hash brown for $3.99.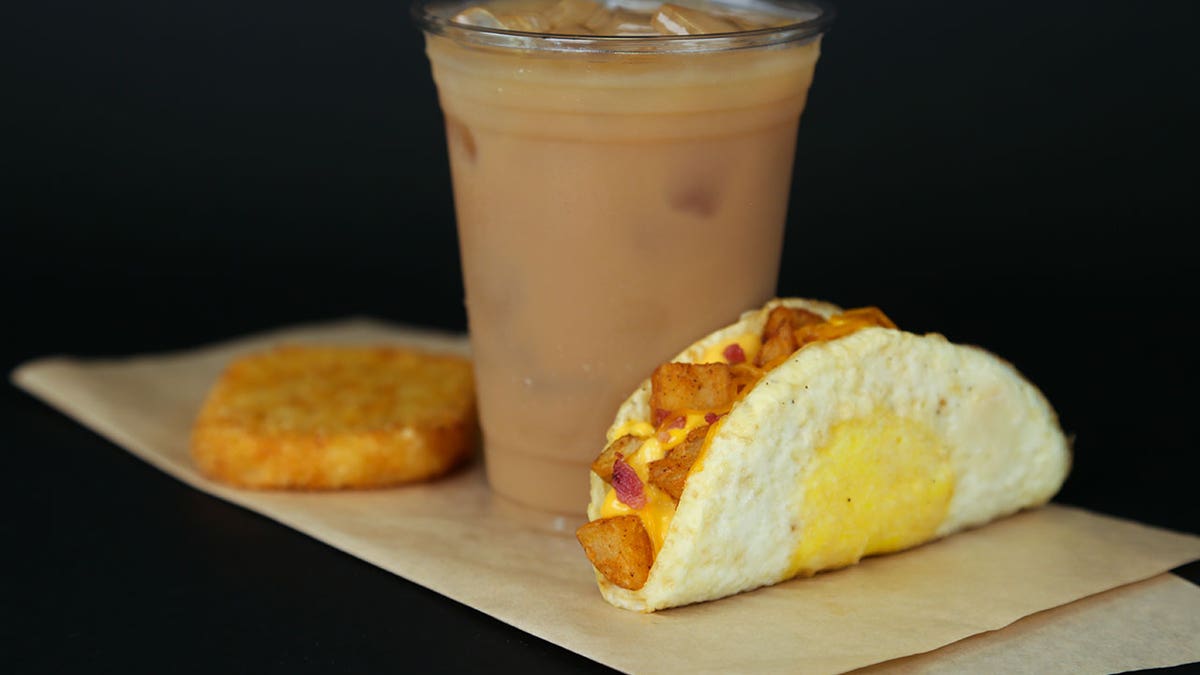 The Naked Taco will be available nationwide August 31, but patrons in select cities will have a chance to test the product beforehand. Taco Bell will be holding brunch-esque "Bell & Breakfast" events from August 17-27 in New York City; Laguna Beach, Calif.; Austin, Texas; and Chicago, Ill.
Reservations are available on OpenTable.com.