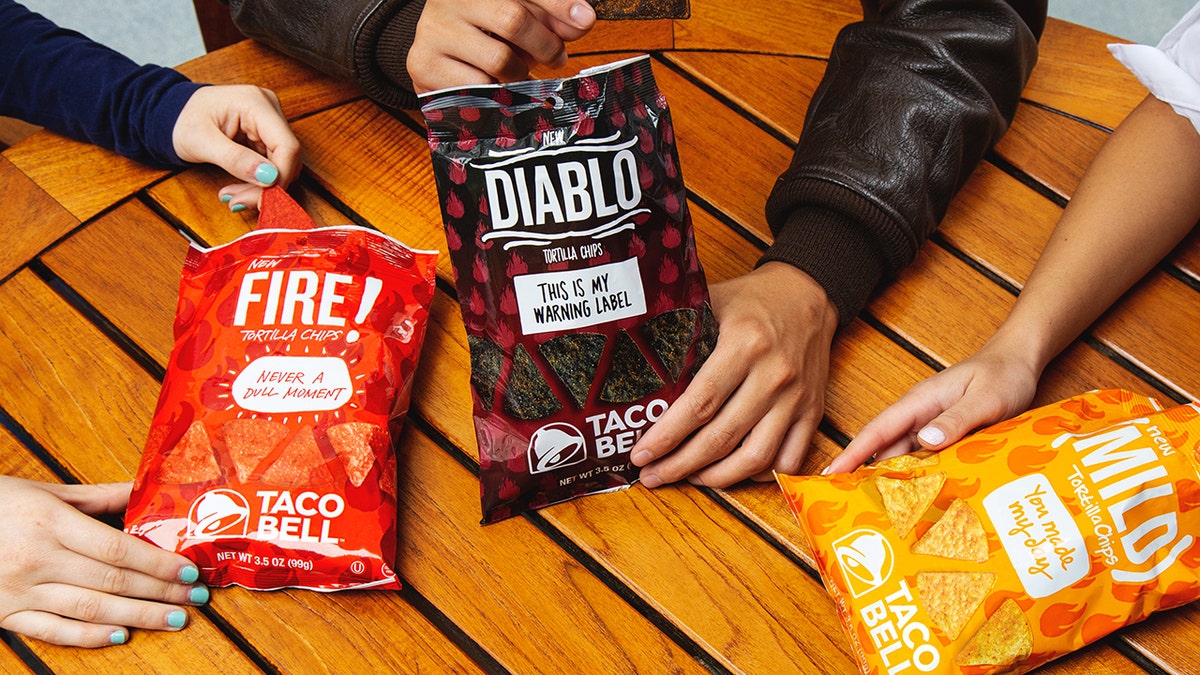 Big news, Taco Bell fans: You'll no longer be forced to suck on a leftover packet of Diablo sauce when you're in need of a quick fix and nowhere near a Taco Bell.
Following the introduction of Taco Bell-branded tortilla chips inspired by its Mild and Fire sauce packets earlier this year, the fast-food chain has debuted a new flavor – Diablo – exclusively at 7-Eleven locations.
MAC & CHEESE CANDY CANES CAUSE SOCIAL MEDIA FRENZY: 'IS SANTA MAD AT US?'
"Our iconic sauce packets were our original inspiration for how to give fans a new way to access a taste of Taco Bell at retail," said Taco Bell's chief global brand officer, Marisa Thalberg, in a press release.
"The new Diablo Tortilla Chips build from that inspiration, letting us serve up our hottest chip yet that's completely unique to Taco Bell, from its dark and smoky packaging with saucy wisdoms, to the flavor of the chip itself."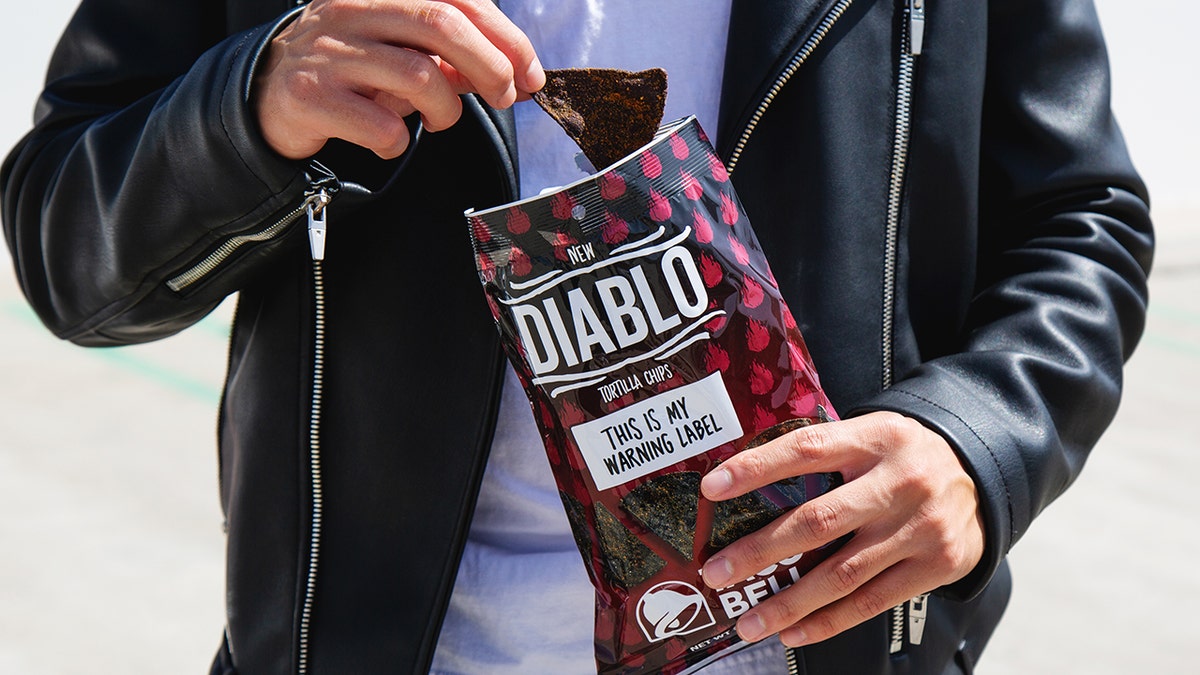 MAJORITY OF AMERICANS NO LONGER EAT THREE MEALS PER DAY, STUDY FINDS
The new Diablo tortilla chips are described as having a "kick of hot peppers and a hint of lime," mirroring the flavor of the sauce packet provided in Taco Bell locations. The chips themselves are also black, in order to "[stand] out from the crowd," according to Taco Bell.
"If they thought the Taco Bell flavored chips 7-Eleven introduced earlier were something, just wait until the Diablo spice hits the shelves," added Jack Stout, 7-Eleven merchandising senior vice president.
FOLLOW US ON FACEBOOK FOR MORE FOX LIFESTYLE NEWS
The Diablo chips are reportedly available starting Monday at participating 7-Eleven locations, with an expanded released planned for Oct. 31 for additional grocery stores and convenience stores throughout November. The new offerings are only available in 3.5-ounce packages, too, as opposed to the current Classic, Mild and Fire varieties currently sold in a bunch of sizes.