Taco Bell Canada planning to offer beer and frozen alcoholic drinks this summer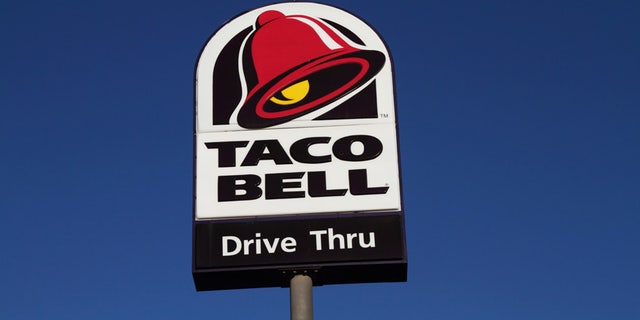 Taco Bell's latest menu items are going to have patrons running for the borde-- but not the one you're thinking of.
Earlier this week, Taco Bell Canada announced plans to begin serving beer at its newest Canadian locations as a way to draw more customers who would otherwise be flocking to a fast-casual chain restaurant.
"Beer is something that goes well with Mexican food," explained Amanda Clark, Taco Bell Canada's general manager, to Financial Times. Clark also said that the new Saskatoon location will serve as the company's testing grounds for frozen alcoholic beverages, such as margaritas, which could eventually make their way to Taco Bell menus across Canada if they prove popular with customers.
BRIDE-TO-BE MAKES ENTIRE WEDDING DRESS FROM TACO BELL WRAPPERS
The company's decision to begin selling beer is part of their overarching effort to provide patrons with more of a more premium dining experience, akin to the six Taco Bell Cantina locations in the United States that already serve beer, wine and frozen cocktails.
"The look and feel is going to be nothing like we've seen (in Canada) before," Clark told Financial Times, citing the open-kitchen concept, wall art and larger, shareable plates of Taco Bell fare that the new restaurants will offer. "We want people to stay a while. This will be a place to come in with your friends, enjoy shareable plates, and the environment will facilitate conversation and staying longer."
The chain hasn't confirmed how many of Taco Bell's new locations will be offering beer alongside their tacos and burritos, but Clark says the majority of the 11 new locations will be taking part. She did confirm that existing Taco Bell locations in Canada could be allowed to renovate and apply for liquor licenses, if they so choose.
FOLLOW US ON FACEBOOK FOR MORE FOX LIFESTYLE NEWS
Taco Bell Canada's new restaurants will reportedly begin selling beer sometime this June. The move is part of a larger, aggressive expansion plan to triple its Canadian locations over the next few years. Shortly thereafter, the company also plans to further its presence in Canada, expanding from 170 locations to 700.