Sweet! Four Great Chocolate Liqueurs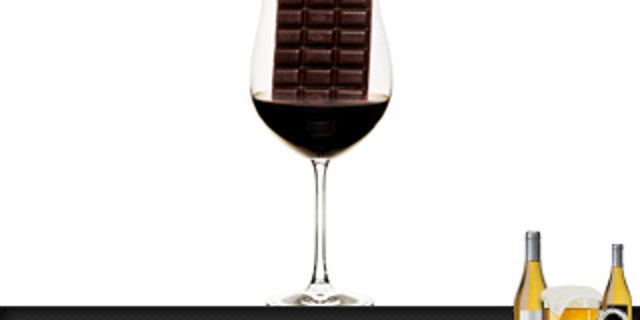 It's pretty rare for anyone to turn down chocolate. Americans consume, in one form or another, 2.8 billion pounds of the treat each year. That's 11 pounds per person - at least a pound of which is accounted for by some of the 60 million chocolate bunnies produced every year. Unfortunately, most of the rest is comprised of Snickers bars, Kit Kats, and Reese's Peanut Butter Cups, leaving little room for a much more worthy form of chocolate - chocolate spirits.
Chocolate spirits come in a wide range of forms, from liqueurs to bizarre attempts to meld wine and chocolate which defy categorization. They can be sickly sweet fodder for a wicked hangover, or sophisticated and well-balanced with the best qualities of chocolate front and center. Sure, they're not single-estate ultra-organic fair trade chocolate bars from Madagascar, but they cost about the same and make much better cocktails. And believe it or not, they can be great summer drinks - especially chilled.
Trader Vic's Chocolate Liqueur - Anyone who has ever wanted to drink a Tootsie Roll has had their prayers answered. Trader Vic's, generally known for its rum and drinks with a salad's worth of fruit floating around in them, delivers a liqueur that won't impress chocolate snobs, but will offer a few grins to anyone who remembers what it was like to be a kid and slurp on a chocolate Tootsie-Pop. This syrupy concoction comes into its own in the ubiquitous chocolate martini:
- 2 ounces vodka
- ½ ounce Trader Vic's Chocolate Liqueur
Pour ingredients in a shaker with ice and stir (shaking will add too much water and throw off the balance of the drink). Strain into a cocktail glass. Garnish with some shaved chocolate if you have someone to impress.
Godiva Milk Chocolate Caramel Liqueur - Godiva has been selling chocolate liqueur for several years now, and this is the latest iteration. It maintains the deeply chocolaty flavor the brand is known for and adds in a new wrinkle: caramel. It's a largely seamless addition, offering a fairly thick pour and plenty of sweetness that still leaves room for a touch of true cocoa flavor to come through in the aftertaste, like good milk chocolate should. Unfortunately, a slight chemical tinge comes into play at that point as well. Luckily, that unpleasant flavor disappears when it's mixed. It's especially amazing in cream liqueurs, as in the Caramel Peanut Butter Cup:
- 1.5 ounces Godiva Milk Chocolate Caramel Liqueur
- 2 ounces Castries Peanut Crème liqueur
- .5 ounce Navan vanilla liqueur
Pour ingredients into a shaker of ice and shake vigorously to combine. Strain into a chilled cocktail glass. Better yet, line the cocktail glass with chocolate syrup if you really want to look like you know what you're doing.
Vermeer Dutch Chocolate Cream Liqueur - A blend of Dutch chocolate, cream and vodka, this stuff has after dinner drink plastered all over it. Intensely sweet with a bitter chocolate undertone and a rich velvety mouth feel reminiscent of chocolate ganache, it goes down well over ice in small doses and is particularly tasty as a dessert topping (though not a floor wax) - seeming tailor-made for ice cream. It's not for anyone without a sweet tooth, but anyone who craves something sweet after a meal will gravitate toward the stuff. With warm weather on the way, it also makes a fairly delicious adult Frappucino:
- 3 ounces Vermeer
- 1.5 ounce coffee liqueur (Starbucks would be insanely appropriate here)
- 1 ounce vodka
- Splash of Irish whiskey to tone down the sweetness slightly
Fill a shaker with ice and all ingredients. Toss it (the contents, not the shaker) in a blender and frappe away till the ice is crushed fine and the drink has roughly the consistency of a milkshake. Pour into a glass and top off with whipped cream if you're so inclined.
Europa ChocoWine - For just $8.99, the bottle claims "The taste of dutch chocolate and fine red wine." The expectation, of course, was for a drink so foul and vile that words could only begin to describe the horror. Amazingly, it's not terrible at all. In fact, ChocoWine is actually pretty tasty. Imagine the frosty Yoo-hoo you craved growing up. You'd ride your bike miles to get a bottle you could frantically shake, pop open and gulp. Now flash forward 20 years and imagine that same Yoo-hoo, but with booze. There is, of course, no "fine red wine" flavor to it. But this isn't something you reach for when craving a complex Cabernet. This is a bottle you pour over ice and gulp while watching movies on a rooftop or sitting in the park.
Or maybe over Cheerios. It worked for Yoo-hoo, after all.